On March 29, 2021, the Biden Administration established a goal of 30 gigawatts (GW) of domestic offshore wind deployment by 2030. Despite being the second largest market in the world for onshore wind with over 120 GW of generation capacity installed, the United States has lagged significantly on offshore wind deployment – with a total installed base of 42 MW versus more than 35 GW globally (less than 1% of global installed capacity).
One reason for stalled deployment is that domestic offshore wind capacity is dependent today on European supply chains, which are facing pressures from their own domestic markets to scale. Establishing these resources at home will be necessary to meet the Administration's deployment goal but the task is no easy feat and will require billions of dollars in capital investment. An offshore wind facility requires an extraordinarily complex supply chain for assembly and build out, plus American-flagged (Jones Act compliant) maritime vessels and grid interconnections for electricity distribution. The U.S. Department of Energy's Loan Programs Office (LPO) is prepared to help fill the financing gap for the domestic offshore wind supply chain and the deployment of the offshore wind farms to ramp up of critically needed domestic construction and innovative component manufacturing to take advantage of the country's vast offshore wind resource potential.
LPO finances next-generation U.S. energy infrastructure, serving as a bridge to bankability for breakthrough projects and technologies and de-risking them at early stages of investment so they can be developed at commercial scale and achieve market acceptance.
Why Offshore Wind?
Offshore wind is a critical piece of the equitable transition to net-zero emissions. According to DOE's National Renewable Energy Laboratory (NREL), meeting the 30 GW by 2030 target will help the U.S. avoid up to 78 million metric tons of CO2. Wind speeds offshore tend to be more consistent and stronger than onshore, and as turbine sizes increase offshore, so do the reliability and the total energy output per turbine. In fact, according to the International Energy Agency (IEA), offshore wind production is the only variable power generation technology with capacity factors of 40-50%, matching that of gas-fired power plants and coal-fired power plants in some regions.
Achieving deployment at the scale envisioned will require substantial scale up of existing domestic supply chains – and an estimated $12 billion in project capital investment per year in fixed-bottom and floating offshore wind turbines combined. According to NREL, investments are needed in port upgrade efforts, new U.S. factories for each major windfarm component, over 10,000 tons per year of permanent magnets, additional cumulative supply of more than seven million tons of steel (equivalent to four years of output for a typical U.S. steel mill), and the construction of specialized turbine installation and operations vessels in U.S. shipyards.
Beyond the beneficial climate impacts, establishing the domestic supply chain and deploying offshore wind at scale in the United States will result in an estimated 44,000 jobs on both U.S. coasts, providing economic stimulation in the highly populated coastline communities most likely to be negatively impacted by the effects of climate change. Nearly 33,000 additional jobs will be created in communities across the country supported by offshore wind activity due to increased demand for domestically produced materials, such as domestically produced steel.
How LPO Can Help
How LPO Can Help
LPO debt financing can ramp up production of key input and component manufacturing for offshore wind deployment. To minimize the chances of a supply chain bottleneck as 2030 approaches, LPO can engage early with applicants and address the chicken and egg situation through flexible financing that private lenders typically will not provide to developers looking to establish innovative components of the low-carbon supply chain. Potential offshore wind supply chain components that could be eligible to receive LPO support through its Title 17 Innovative Energy Loan Guarantee Program (Title 17) include, but are not limited to, the following:
Advanced steel production utilizing carbon capture, utilization, and sequestration (CCUS) or other methods to decrease GHG emissions throughout the production process;

Manufacturing of turbines, monopiles, towers, nacelles, blades, foundations, and subsea cables;

Deployment of fixed-bottom and floating offshore wind farms; and

Transmission upgrades, including HVDC deployment, required upgrades to the point of interconnection (POI) at land-based substations and transformer and conductor manufacturing.
Additionally, the Bipartisan Infrastructure Law expanded eligibility of LPO's Advanced Technology Vehicles Manufacturing (ATVM) program to include the manufacturing of maritime vessels and associated components so long as the project meets all other eligibility criteria under the ATVM program. The Department is working with Congress to enact funding for these projects going forward, because LPO recognizes the importance of maritime vessels to the overall success of domestic offshore wind development and will continue to engage on the topic. 
LPO's history of working with innovative large-scale energy projects lends itself to the offshore wind supply chain smoothly, as it has experience with projects requiring large capital expenses. LPO's Environmental Compliance team has established relationships with the regulatory authorities at the Bureau of Ocean Energy Management and the U.S. Army Corps of Engineers to ensure coordination and clear communication between project companies and the principal permitting authorities for offshore wind farms in the United States. Additionally, LPO can bring in-house technical expertise to potential applicants that are using newer technologies such as HVDC cables or novel floating offshore wind technologies.
Next Steps
To learn more about how LPO could help to support your U.S. offshore wind supply chain project or to engage with LPO staff for pre-application consultations, please email LPO@hq.doe.gov. Please provide a brief description of the project, estimated costs and timeline, and location. During the consultations, LPO will work with the applicant to determine whether its offshore wind supply chain project is eligible for a loan guarantee.
Offshore wind has a vital role to play in helping to achieve our nation's climate goals. Let LPO partner with you to make your innovative project a reality.
This blog post is part of a series highlighting some of the technology sectors eligible for support from the U.S. Department of Energy Loan Programs Office. Learn more about LPO and its loan eligibility requirements at energy.gov/lpo.
Contributors: Mark Higgins and Kennedy Nickerson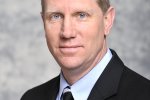 Michael Reed
Mr. Michael Reed is the Director of the Technical and Project Management Division (TPMD) and Chief Engineer for the Department of Energy's Loan Programs Office (LPO).
more by this author