Charting the country's course to a better climate future, the Biden-Harris Administration has committed to decarbonizing the power sector by 2035 and the economy by 2050 and creating good jobs and promoting equity in the process. Advanced nuclear technology will play a key role in helping the United States meet its climate goals, and DOE's Loan Programs Office (LPO) is ready to support the transition to a clean energy economy with access to debt capital that can be used to support advanced nuclear projects.
LPO finances next-generation U.S. energy infrastructure, serving as a bridge to bankability for breakthrough projects and technologies and de-risking them at early stages of investment so they can be developed at commercial scale and achieve market acceptance.
Why Advanced Nuclear?
Advanced nuclear will become an increasingly important source of safe, reliable, and flexible baseload power as the nation decarbonizes its energy systems. Firm and flexible power sources like nuclear, as well as low-impact hydro, geothermal energy, and zero-carbon fuels, complement and supplement the variable renewables that account for a growing share of grid energy. Advanced nuclear, along with all these energy sources, will help ensure there is reliable and affordable energy on a modern, decarbonized grid.
The United States will need between 100 and 400 gigawatts of new nuclear generation by 2050 to meet national decarbonization targets. Over the next 28 years, that will require quadrupling the 100 gigawatts of nuclear capacity currently on the grid. The goal is ambitious but achievable if the public and private sectors work together. LPO is ready to support and facilitate deployment of innovative nuclear technologies that will provide safe, clean, and reliable baseload power within a relatively small physical footprint.
The future of nuclear likely lies in small modular reactors (SMRs) and the supply chain to realize them. SMRs are scaled-down versions of legacy nuclear plants that bring additional benefits. Roughly 75 to 300 megawatts each, certain SMR designs can be more fuel efficient than their larger counterparts. Specific SMR designs can also act as thermal storage and provide a heat source for industrial processes. These broad applications could increase their market share. And by virtue of being small, they may avoid some of the cost and construction challenges associated with legacy nuclear and other massive infrastructure projects.
Despite their technological readiness, advanced nuclear technologies face significant barriers to deployment at scale. Eventually, SMR projects may have more manageable construction costs than conventional reactors. However, utilities and other potential owner/operators are delaying commitments due to perceived risk of overrun. LPO can help to mitigate those risks through strategic financing led by an experienced staff so that utilities and other potential owner-operators of nuclear reactors know they have a committed, flexible partner once they are licensed through the U.S. Nuclear Regulatory Commission and are ready to begin building.
LPO also seeks to finance innovative project structures to facilitate deployment at volume and scale and encourage fast followers. Such approaches might include a consortium model where multiple utilities make a joint commitment to building numerous reactors, which would catalyze the manufacturing and workforce investment necessary to deploy this technology nationwide. The possible projects are many; and once there are orders on the books, LPO can help stand up the supply chain for innovative projects through loans and loan guarantees.
LPO can finance innovative projects across the advanced nuclear supply chain, including leveraging new authority Congress provided in the Energy Act of 2020 to add nuclear supply component projects to the existing nuclear facilities category. Taken together, LPO has the tools to support projects that may include, but are not limited to:
Front end nuclear fuel cycle: Converting, enriching, and/or fabricating nuclear fuel.
Advanced nuclear reactors: State-of-the-art design in the areas of fuel technology, thermal efficiency, standardized design and modularized construction, safety systems, and size, including light-water reactors.
Uprates and upgrades: Modifications that allow operational nuclear reactors to function more efficiently or are necessary to sustain operation, or modifications that allow non-operating reactors to resume operation, to include the costs associated with license extensions to extend operations decades into the future.
Advanced nuclear component manufacturing: Manufacturing components for advanced nuclear reactors or building manufacturing facilities to do so.
Clean hydrogen: Producing hydrogen through electrolysis powered by nuclear energy.
Asset and infrastructure conversion: Under the Inflation Reduction Act's Energy Infrastructure Reinvestment Program, converting retiring fossil fuel assets to nuclear power plants. Tremendous advantages can be realized by leveraging existing

equipment, the grid connections and land (that are already paid for), with pre-existing access to cooling water, roads and rails, usually with no construction delays ready access to proven operators who know the equipment.

 
These projects and others like them will help the United States chart its course to a decarbonized future, and there is no time to lose. To meet national targets for emissions reduction, the first generation of these technologies must be deployed within the decade.
LPO Authorities that Can Support Advanced Nuclear
LPO can finance advanced nuclear projects through several avenues:
Title 17 Innovative Clean Energy Loan Guarantee Program:

Approximately $62 billion loan guarantee authority may be available for nuclear projects that use innovative technologies yet to be deployed. The domestic manufacturing of materials and components involved across the nuclear supply chain may also be eligible under the same solicitation.

Through the Title 17

Energy Infrastructure Reinvestment Program

,

which was funded by Congress in the Inflation Reduction Act, LPO has up to $250 billion in additional loan authority. This authority can be used to retool, repower, repurpose, or replace energy infrastructure that has ceased operations or to enable operating energy infrastructure to avoid, reduce, utilize, or sequester air pollutants or anthropogenic emissions of greenhouse gases. This could include projects like the conversion of retiring coal assets into nuclear power plants.

Additionally, federally recognized tribes and qualified tribal energy development organizations may be able to access up to $20 billion in loans or partial loan guarantees from LPO for projects utilizing commercially available nuclear technologies through the

 Tribal Energy Loan Guarantee Program

,

which does not include an innovation requirement.
Advanced nuclear technologies have a vital role to play in the clean energy transition and achieving our nation's climate goals. Let LPO partner with you to make your project a reality.
Next Steps
To learn more about how LPO could support your advanced nuclear project or to engage with LPO staff for pre-application consultations, please email LPO@hq.doe.gov. Please provide a brief description of the project, estimated costs and timeline, and location. During the consultations, LPO will work with the applicant to determine whether the project is eligible for a loan or loan guarantee.
Contributors: Thomas Pollog and Julie Kozeracki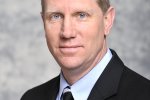 Michael Reed
Mr. Michael Reed is the Director of the Technical and Project Management Division (TPMD) and Chief Engineer for the Department of Energy's Loan Programs Office (LPO).
more by this author