You are here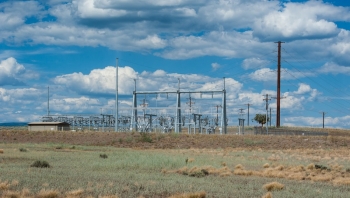 Site of the Southern Ute Indian Tribe's Oxford Solar Project. Photo by Dennis Schroeder, NREL
Construction on the Southern Ute Indian Tribe's 1.3-megawatt ground-mounted solar array in Ignacio, Colorado, will begin in early September, according to Namaste Solar, an employee-owned cooperative that will design, develop, and construct the solar array.
The $3 million project, which is being cost-shared between a $1.5 million U.S. Department of Energy (DOE) grant and the Tribe, will offset roughly 15% of the energy used at 10 tribally owned buildings, equivalent to the electricity consumption of roughly 250 typical homes.
"DOE's support of this project has been critical. In addition to grant funding, DOE has provided technical assistance to help the Southern Ute Tribe determine the best location for the solar facility and to evaluate potential business structures for the project," said James Jensen, Southern Ute Alternative Energy Project Manager.
Learn more about the Southern Ute Indian Tribe solar project. Read the full article from Namaste Solar.