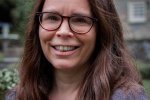 Dr. Jennifer Wilcox
Biography for Jennifer Wilcox, Principal Deputy Assistant Secretary for Fossil Energy and Carbon Management
more by this author
Remarks of Acting Assistant Secretary for FECM Dr. Jennifer Wilcox as prepared at the Zero, Then Negative Webinar on July 29, 2021
Thank you, and good afternoon.  I'm happy to join you today, and I'd like to start by thanking Carbon 180 for organizing and hosting this important discussion – and for providing me the opportunity to say a few words to you today.  And thanks to Akshat Rathi for moderating our panel.
I want to kick things off this afternoon by noting that we're meeting today because we face the most pressing emergency of our generation – and, in fact, of future generations.
Climate change has become a climate crisis. We have very little time left to avoid some of its worst impacts and threats to our communities, our public health and our economy, and, to be even more direct – our ability to live on planet Earth.
Addressing this crisis is more urgent than ever before – and it's a fundamental goal of the Biden-Harris Administration. 
We're past the time for measures that really only meet the crisis at the margins.  We have to take bold sweeping steps to avert a climate disaster.  And that's why the president has laid out a strategy to achieve a clean energy economy and net-zero CO2 emissions in the U.S. by mid-century. 
That means that technology approaches – things like CCUS and carbon dioxide removal – will play an enormously important role over the next decade.  And it means that we have to redouble our efforts to scale up the technologies that are essential to getting us where we want – and need – to be.
The Department of Energy and the Office of Fossil Energy and Carbon Management are playing a leading role in this effort.
Some of you may know that for decades our office was called the Office of Fossil Energy, and it focused primarily on developing technologies for application on fossil energy systems and in the fossil energy industry.  But we recently changed the name to the Office of Fossil Energy and Carbon Management.  Now, you might think that adding two words to the name of an office is no big deal.  But those two words – "Carbon Management" – reflect a significant realignment of the work in our office to focus on carbon management to minimize the climate and environmental impacts of fossil energy and help achieve the Nation's net-zero goals by mid-century.
So, going forward, the Office of Fossil Energy and Carbon Management will pursue research, development, demonstration, and deployment approaches to advance technologies to reduce carbon emissions and other environmental impacts from fossil fuels, and in the hardest-to-decarbonize applications in the electricity and industrial sectors.  That will require putting carbon dioxide removal technologies in place across a number of economic sectors. 
But let me just touch for a moment on CCUS, because it plays an important role in our carbon management strategy – and the work we've done on those technologies has opened the doors to some of the CDR approaches we're pursuing. 
Ultimately, to achieve net-zero carbon emissions targets – and beyond that, negative emissions –we'll need to capture CO2 on the order of gigatons.  Of course, that means we must reduce emissions from the fossil energy sector – and CCUS is indispensable to doing that.
DOE – and our office in particular -- historically invested a great deal of time and resources in cleaner coal. And CCUS was targeted largely toward application on coal-fired power plants.  But as we work toward net zero, it's important to recognize that the investments we've made in CCUS on coal will also be leveraged for carbon capture from natural gas and even the process emissions from some industrial sectors like cement and also steel production.
But CCUS alone isn't a blanket solution. Climate models make it clear that both carbon removal and decarbonization will be needed to meet climate goals, and we want to be careful how we distribute resources and funding across the sectors.
If we're presented with the option of 1) avoiding the carbon emissions to begin with or 2) pulling them  back out of the atmosphere, we should always choose #1 because it'll be cheaper and easier – which translates to less energy, less land, and less water – fewer of Earth's resources – and always, the less carbon we have to manage, the better off we'll be from a climate perspective. 
So, we need carbon dioxide removal approaches that can permanently remove CO2 from the accumulated pool in the atmosphere. And that's where our direct air capture R&D efforts can play an important role.  Separating CO2 from the atmosphere has some aspects that overlap with point source capture, which has been a significant part of our office's CCUS R&D program – both in terms of the separation processes and its reliable storage. So, as part of a broader DOE effort to advance CDR technologies, we're leveraging a lot of the work we've been doing on CCUS to help move the ball on direct air capture.  In fact, just last month we awarded $12 million to six projects we believe will help advance direct air capture. 
We're really excited about the potential of direct air capture as a carbon removal approach.  But we're  also looking to build on our past CCUS research and development in areas like co-firing of biomass, mineralization, and capture technology development to advance other carbon removal pathways, including bioenergy with carbon capture and storage – or BECCS – and enhanced mineralization. 
In fact, our budget request for the coming fiscal year includes $63 million to stand up a new CDR subprogram within the Office of Fossil Energy and Carbon Management to advance direct air capture, BECCS, and mineralization concepts.
So, we have a chance over the next few years to get engineered CDR solutions in place.  But there are challenges.  Some argue that to get to net zero, the carbon removal industry needs to be twice the size of the fossil fuel industry.  Regardless, dDecarbonizing the economy will require us utilize carbon removal technologies on a wide scale.  And that means we have to address the hurdles and explore possible incentives to deploy these solutions. 
Of course, one of the biggest hurdles to advancing engineered technology solutions is financing.  And there currently aren't enough "investable" companies or investable "projects" to spur advancement of technology solutions. 
So, it's clear that we need to look at ways to spur investment and drive CDR deployment.  Government has a critical role to play here, but so does the private sector – including the insurance industry, which could revise some of their industrial policies to cover the risks of deploying and operating these systems.
At the same time, though,  as we pursue CDR and other carbon management strategies, we have to be vigilant in examining their impacts on communities and ensure we don't repeat past mistakes. And we have to help those communities who've been disproportionately impacted by environmental injustices.
That's why President Biden is prioritizing a whole-of-government approach to address these  injustices, both past and present – and he's committed to making that approach central to all federal climate action.  To that end, this administration is working on the Justice40 Initiative to deliver 40% of the overall benefits of climate investments to disadvantaged and underserved communities. These investments will make sure the communities who have been impacted the most from pollution are first to benefit.
For us at DOE, that means that we'll work at every level to address the disproportionate health, environmental, economic, and climate impacts on disadvantaged communities.
So, that's an overview of what we're doing to advance the Administration's commitment to meet the climate emergency and put in place a sustainable and fair net zero carbon economy – and to position carbon dioxide removal to play a key role in that effort.
We know that it won't be easy.  This kind of transformational work never is.  It's always challenging, and it requires collaboration across government, industry, and  academia – and across international borders.  We are committed to working with our partners to advance CDR and other greenhouse gas technologies, and we welcome the opportunity to engage in conversations like this to further that effort.
So, thank you again for inviting me to join you today, and I look forward to our discussion.