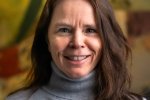 Dr. Jennifer Wilcox
Biography for Jennifer Wilcox, Principal Deputy Assistant Secretary for Fossil Energy and Carbon Management
more by this author
Remarks of Acting ASFE Dr. Jennifer Wilcox as prepared at the National Coal Council Spring Annual Meeting on April 27, 2021
Good morning.
It's good to be with you today – and to be back with the National Coal Council.  As many of you probably know, I served on the Council from 2015-2016. A good part of my early career was focused on strategies to reduce mercury emissions from coal combustion prior to my more recent focus on the broader topic of carbon capture.
I want to start by thanking Janet (Gelici) and the Council for inviting me to speak today.  And thank you to everyone for joining us.
I'd like to focus on the Office of Fossil Energy's role in the Biden-Harris Administration's mission to decarbonize the energy sector and beyond – and how coal communities can benefit in that transition. But, first I'd like to tell you a little more about my background. 
I'm currently on leave as a faculty member from the University of Pennsylvania.  Before coming to DOE, I was the Presidential Distinguished Professor of Chemical Engineering and Energy Policy at the University while also serving as a senior fellow at the World Resources Institute, where I led their Carbon Removal Program.  In my career, I've served on committees to assess carbon capture methods and their impacts on climate at the National Academy of Sciences and the American Physical Society. I've also done a bit of writing – including the first textbook on carbon capture back in 2012.  And I recently spearheaded the writing of a new book – called the Carbon Dioxide Removal (CDR) Primer on carbon dioxide removal – that involved over 40 authors from Europe and North America. [describe briefly CDR for net-zero]
So, I have an extensive background in CCS and other carbon mitigation and removal technologies and pathways that DOE and the Office of Fossil Energy have helped pioneer.  And I'm honored to add my experience and commitment to FE's amazing efforts to address climate change – which has become a climate crisis.
Addressing this crisis is more urgent than ever before, and many nations – and, in fact, many cities, and corporations – have committed to goals and plans to transition to an energy system that emits net-zero greenhouse gas emissions by mid-century, just shy of 30 years from now.
If it is done thoughtfully and strategically, a transition to net zero would not only help us tackle our climate challenges, but it would also provide better-quality American jobs and economic benefits that exceed costs.   We must make investments to build critical infrastructure and deploy more efficient technologies – creating the energy industries of the future with many good paying, long-term, sustainable American jobs to get this done. 
Rising to these challenges – and seizing these opportunities – is one of President Biden's primary goals, and the mission of the Biden-Harris Administration is to achieve a clean energy economy and net-zero CO2 emissions in the U.S. by mid-century.
Technology R&D and deployment of advanced decarbonization technologies are critical to drive the energy transition needed to get us to net-zero by 2050.  And Carbon Capture and Storage and Carbon Dioxide Removal are indispensable parts of this overall effort.
The good news is that we've made some progress on CCS over the past decade.  For example, in their recent CCS status report, the Global Carbon Capture and Storage Institute noted that in 2020 there were 65 commercial CCS projects in various stages of development worldwide – a 33 percent increase over 2019.
Many of these projects are located in the United States, including the DOE-funded carbon capture front-end engineering and design (or FEED) studies for commercial-scale power plants with CCS.
The U.S. has long been a leader in CCS development and the Office of Fossil Energy has been at the forefront of that accomplishment – working with many of you for many years.
Of course, there are still challenges to CCS – including, most notably, a shortage of policies that help to make carbon capture and dedicated storage economically viable. But through increased deployment supported by the Office of Fossil Energy, we're making progress on driving these costs down by learning through action.
To date, our DOE-funded projects have stored over 23 million tons of captured CO2.  And currently, the Phase 3 projects under our CarbonSAFE initiative are beginning their activities. When completed, these projects will have characterized sites for storage of at least 50 million tons of CO2 and achieved permits to begin well construction.
As you know, the Office of Fossil Energy has invested a great deal of time and resources applying CCS to achieve cleaner coal. Looking ahead, we want to take carbon capture out of its silo and leverage some of the work already being done by our Carbon Management team to expand its potential as part of a broader adaptation strategy that includes the development of low-carbon products like cement and concrete, steel, paper, fuel, nylon polyester, and other important products.  
This strategy also includes, for example, coupling CCS with co-firing regionally-available and sustainable biomass waste.
Not only does this offer the potential for capturing CO2 emissions, it also leverages existing facilities, infrastructure, and technologies to produce electricity, hydrogen, fuels, and chemicals.  And it opens a pathway to fully transition to low-carbon, sustainable feedstocks – and well-paying clean energy jobs.
We're excited about harnessing the potential of CCS and expanding its potential benefits beyond traditional power plants.
As we go forward, our determination on whether a carbon capture retrofit project is "economic" will take into account the full costs of greenhouse gas emissions as accurately as possible, through the consideration of global damages.
I want to take a moment to unpack this.
In the case of coal, environmental concerns are not just about CO2 emissions.  There are also land use changes and safety considerations that come along with coal mining.  And often there are methane emissions associated with both active and abandoned coal mines, as well as other hazardous air pollutants, like nitrogen and sulfur oxides, mercury emissions and particulate matter.  In an Executive Order signed in January, the President asked us to "Account for the Benefits of Reducing Climate Pollution."
That means that when carrying out assessments, we must consider the "social cost of carbon" – the "social cost of nitrous oxide" – the "social cost of methane."
These are estimates of the monetized damages associated with incremental increases in these greenhouse gas emissions. They're intended to include changes in human health,  damage to property from increased flood risk, and the value of ecosystem services that may be otherwise compromised. Accurately and transparently estimating these social costs is essential for us to determine the social benefits of reducing emissions when conducting cost-benefit analyses.
But beyond estimating these costs, we also want to explore pathways to address methane emissions from coal mines and remediate abandoned coal mines in a way that not only addresses environmental concerns but also opens up opportunities to turn coal waste into useful products.
For example, coal fly ash and even some tailings from the mining industry are rich in magnesium and calcium. These elements can react with CO2 to form synthetic aggregates – carbon minerals – that can both clean up the waste of the mining industry and clean up our CO2 waste, in the same step. Synthetic aggregates can replace locally quarried sand and gravel that's needed for roads, or even concrete, to serve as a building material. The aggregates may even be used as a remediation strategy for abandoned coal mines in a "reverse mining" approach when efforts are employed to clean up sites and reduce methane leakage.
This strategy of "reverse" mining could lead to new jobs with similar skillsets and capital equipment requirements that are already invested in the mining industry. 
At the same time, we can use coal waste and byproducts from the industry for the extraction of critical minerals like nickel, cobalt, lithium, gold, platinum, and palladium.
Critical minerals like these are vital to the manufacturing of batteries, magnets, and other important components of modern electronic technologies that we all use today, and for growing our EV fleet and increasing renewable penetration into the grid. These efforts present an opportunity to transition existing mining communities toward a clean energy economy, and providing durable, good paying jobs in the process.
The Biden-Harris Administration is committed to developing domestic sources for those minerals – and building on the Department's tremendous work to do that. The Office of Fossil Energy has been at the forefront of this work, and we're supporting RD&D on both critical minerals – including rare earth elements –and carbon ore to products.
On April 16th, our office released a funding opportunity announcement on the creation of products using waste coal as a feedstock. We're working to validate the technical capability to process carbon ore feedstocks into carbon fibers that can produce various products, including continuous fiber for structural application, short carbon fibers for thermal insulation, and continuous closed-loop manufacturing processes that can transform raw coal feedstocks into pitch and carbon fibers.
The use of coal waste in additive manufacturing and graphite production aligns with the goals of the Biden/Harris administration to expand and develop existing and new environmentally sound uses for coal waste, and to deploy these technologies in economically distressed power plant and coal communities. Applicants seeking these FOA funds will be required to submit a preliminary summary of environmental justice considerations regarding their proposed technology, to address how it will remediate the environmental impacts associated with the use of coal.
Coal to products hast the potential for significant benefit, but as we move forward in this space, we need to think critically about and be thoughtful of the safe handling and related environmental impacts of the manufacturing process and subsequent exposure. Again, it's not just about the CO2 emissions, but other pollutants, like nitrogen oxides in addition to trace metals often contained in coal, such as lead, arsenic, and mercury. 
In addition to coal to products, we are also interested in critical and rare earth element extraction from coal – and these programs are designed to promote the development of resilient critical mineral supply chains from unconventional sources that are economically, environmentally, and geopolitically sustainable. This includes RD&D on characterization, extraction and processing of critical minerals to meet the needs of the critical supply chain.
So, that's an overview of what we're doing in the coal space to advance the Administration's commitment to meet the climate emergency and transition to a sustainable and fair low-carbon economy.
By scaling up new and emerging technologies, we can create good, high-paying opportunities for coal communities in construction, skilled trades, and engineering – jobs that will help build a new American energy economy, and help those in the coal industry translate their skills to new clean energy jobs.
I think it's important to point out that many traditional coal-producing areas have a leg up in this transition.  They're home to a strong industrial base, a skilled workforce, and even world class science and technology research institutions to help lead the transition to a clean energy economy. 
Of course, our National Energy Technology Lab – one of those premiere R&D institutions – has campuses in West Virginia and Pennsylvania.  And they've been exploring and developing the kinds of technologies that will help decarbonize our energy sector and our economy.
A lot of these areas have built-in advantages that position them to play an integral role in our decarbonization efforts – and in a clean energy economy.
At the same time, we know from history, as America moved from manufacturing to a more information-based economy, that the impacts of transformations like this can be inequitably distributed, leaving energy communities to bare the burden.  The Administration is committed to expanding the benefits of a clean energy economy as widely as possible, especially to those most impacted by the transition.
That's why a task force on Coal and Power Plant communities is being established to ensure that workers, families, and communities aren't left behind -- similar to what was done in the Obama-Biden Administration for Detroit to help the struggling auto industry there.
In addition to just transition efforts, when pursuing carbon management strategies we must be vigilant in examining their impacts on frontline communities and ensuring we do not repeat past mistakes. For this reason, our vision for the net zero carbon economy is also focused on environmental justice - to address the disproportionate health, environmental, economic, and climate impacts that fossil fuel extraction has had on disadvantaged communities. The Biden administration will prioritize a whole-of-government approach to addressing current and historical environmental injustices.
President Biden is committed to making this central to all federal climate action, and the Department of Energy is working with him to implement that mission. DOE's new dedicated deputy director of Energy Justice in the Office of Economic Impact and Diversity will lead this effort and will oversee implementation of Biden's Justice40 Initiative within DOE to deliver 40% of the overall benefits of climate investments to disadvantaged communities. These investments will make sure the communities who have suffered the most from pollution are first to benefit. And FE will work with the deputy director of Energy Justice, our colleagues in EERE, Doe's new office of energy jobs, the Office of Indian Energy, and others across the Department to make this happen.
At the end of the day, we're looking at an energy and economic landscape that reflects our Nation's commitment to address the climate crisis, establish a strong, sustainable, and resilient clean energy system, and ensure that frontline communities reap their fair share of the benefits of this transition.
We all know that it won't be easy.  This kind of transformational work never is.  It requires collaboration across government and industry and all aspects of our society.  And that means that we will continue to rely on the National Coal Council's expertise and input to help navigate this transition. 
We look forward to continuing our collaboration with you to advance the technologies and pathways critical to achieve success for our Nation.
Thank you.