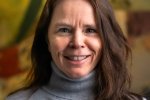 Dr. Jennifer Wilcox
Biography for Jennifer Wilcox, Principal Deputy Assistant Secretary for Fossil Energy and Carbon Management
more by this author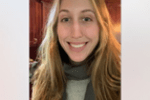 Emily Doran
Emily Doran, Special Assistant to the Secretary of Energy
more by this author
Raging wildfires in the West, dangerous flooding along the Gulf Coast, and massive crop failure in the Midwest—the existential threats of climate change are upon us. The sixth assessment report from the Intergovernmental Panel on Climate Change (IPCC) could not be clearer that humans have definitively caused dramatic climate change and "a new normal" era of extreme weather is not just on the horizon—it is here.
Responding to the severity of the climate crisis has been a priority from day one for the Biden-Harris Administration. Committed to an all-of-government approach to tackling this crisis, the Administration has set three significant climate goals for the United States: a 50 percent reduction in emissions by 2030, 100 percent clean electricity by 2035, and net-zero carbon emissions by 2050. The urgency of President Biden's sweeping strategy to meet climate change head on, further underscored by the findings in the IPCC Report, represents the strongest-ever federal effort to address a global emergency with severe generational implications.
Federal government involvement in the fossil fuel sector originated over a hundred years ago, and the workload was shared across agencies. The U.S. Department of Energy (DOE) was created in the 1970s, and the Office of Fossil Energy was later born to focus on the rapidly evolving fossil fuel sector. However, our priorities as a nation and as part of the international community have changed and they continue to evolve. With these changes, this office must also evolve. To  respond to the climate emergency we're facing, DOE's Office of Fossil Energy officially added "Carbon Management" to its name on July 4, 2021. 
This is not a rebranding; it is a historical shift in focus. Specifically, it recognizes that in order to meet our climate goals and our energy needs, we must decarbonize the energy and industrial sectors and manage the carbon that comes with the legacy of burning fossil fuels.
The evidence is clear that we must utilize all of our available tools, and invest in innovation to both mitigate greenhouse gas emissions and can remove carbon dioxide (CO2) from the accumulated pool in the atmosphere. Models show that in order to meet our net-zero goals, carbon dioxide removal (CDR) technologies will need to be applied, at scale, to hard-to-abate sectors like agriculture, shipping, and aviation. This effort must be conducted in parallel with deep decarbonization and will require a thoughtful and robust strategy across industries and nations. Not later, but now.
The Office of Fossil Energy and Carbon Management (FECM) will play a significant role in advancing the technology needed to address our climate challenges, while ensuring we can reliably meet our energy needs. Through recent organizational changes, we have refocused FECM to center our work on climate—concentrating on research, development, demonstration, and deployment priorities that will pave the way for achieving net-zero carbon emissions by mid-century. These priorities include expanding the reach of carbon capture and storage (CCS) technologies, which capture CO2 before it enters the atmosphere; investing in CDR technologies; reducing methane emissions from coal, oil, and gas production and transport; helping to advance a clean hydrogen economy; and developing domestic sources of the critical minerals that will be required in a clean energy economy.
The United States is accelerating towards sustainable clean energy transition and as we shift away from a primary reliance on fossil fuels to meet  energy demands, it is critical that we minimize their environmental impact and decarbonize the existing infrastructure. In this light, it is imperative that CCS and CDR technologies are not used as mechanisms to continue burning fossil fuels, but instead as tools in an overall strategy to achieve deep decarbonization. 
Importantly, when it comes to the deployment of both CCS and CDR, central to the success of FECM's work within the Biden Administration is our refocused efforts to address the energy inequities that have plagued our country. For too long, frontline communities have been strapped with the negative health impacts associated with fossil infrastructure built through and around their communities, while also not experiencing the energy access and economic benefits reaped by wealthier communities and the fossil industry. We are dedicated to prioritizing environmental justice and equity to ensure that the energy transition does not disproportionally impact disadvantaged communities and brings the benefits of our investments to those who need it most.
Today, we have a unique opportunity—and a compelling responsibility—to solve the climate crisis and advance a net zero, clean, affordable and just energy economy. FECM is ready to do its part—to advance the demonstration and deployment of critical technologies needed for deep decarbonization and to address the legacy of our dependence on fossil fuels. This kind of transformational work is never easy, but it can, and must, be done. As we adapt our focus, we will continue to promote job-preserving and job-creating investments in the communities that have worked so hard to supply the energy demands of the last century.
Alongside investments like the historic Bipartisan Infrastructure Law, which includes commitments to expanded demonstration and deployment of CCS and CDR technologies, the reorganization of FECM is a critical step toward achieving the deep decarbonization goals that will help us ensure that the Earth remains a livable home for today's climate vulnerable populations across the globe—and for future generations.