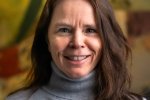 Dr. Jennifer Wilcox
Biography for Jennifer Wilcox, Principal Deputy Assistant Secretary for Fossil Energy and Carbon Management
more by this author
Remarks of Acting Assistant Secretary for FECM Dr. Jennifer Wilcox as prepared at the CO2 Recycling Webinar on July 19, 2021
Good afternoon. 
I want to thank Columbia University and the Center on Global Energy Policy for inviting me take part in this discussion today.
I want to focus my remarks on  we're doing in the Department of Energy – and, more specifically, in the Office of Fossil Energy and Carbon Management – to advance the Biden-Harris Administration's mission to decarbonize across all sectors.
That mission – and the work required to achieve it – is more urgent than ever before. We have little time left to avoid some of the worst impacts of climate change.
Rising to and meeting that challenge is one of President Biden's primary goals – and the reduction, removal and avoidance of greenhouse gas emissions are indispensable to getting us to net-zero carbon emissions by 2050.  That applies not just to the ways we develop, deliver, and use energy, but it also applies to our industrial sectors.
Research, development, demonstration, and deployment of decarbonization technologies will drive the critical energy transition needed to get us to a net-zero circular economy by 2050.  And carbon utilization and CO2 storage are indispensable to this effort. 
Of course, CCUS is one of the most effective and readily available technology approaches to advancing carbon utilization.  And although not nearly enough, we have seen some progress on CCUS over the past decade. 
But, as critical as it is, that's just one pathway that we need to pursue to achieve net zero.  The reality is that we need to undertake an economy-wide effort to get to where we need to be.  That's why the Office of Fossil Energy and Carbon Management is also looking at how we can apply our technology solutions to help decarbonize  industrial sectors as well.  
In fact, moving  forward, we want to take carbon capture out of its silo and leverage some of the work already being done by our carbon management team to expand the potential of carbon capture and CO2 conversion to focus more on deployment and toward the development of low-carbon products. 
So, let's take a look at one example – synthetic fuels.  Sourcing low-carbon hydrogen will be critical for the production of fuels and chemicals with CO2 as a feedstock, and there's significant potential in applying carbon capture to help advance a low-cost and low-carbon hydrogen economy.
But CCUS alone isn't a blanket solution.  We also need carbon dioxide removal approaches that can permanently remove CO2 from the accumulated pool in the atmosphere. And that's where our direct air capture R&D efforts can play an important role. In fact, last month we awarded $12 million to six projects we believe will help advance direct air capture. 
We're also looking to build on our past CCUS research and development in areas like co-firing of biomass, mineralization, and capture technology development to advance other carbon removal pathways, including bioenergy with carbon capture and storage – or BECCS – and enhanced mineralization. 
So, let me just highlight what we're in these technology areas.  First, Biological Capture and Conversion, where we're looking at approaches including algae cultivation and processing, as well as biofuel and biofertilizers production.
Another technology area we're pursuing is Fuels and Chemicals, where our research is focused on several pathways, including thermochemical, photochemical, electrochemical processes and catalyst design and performance.
The final technology area is Mineralization and Cements.  Here, we're concentrating on developing engineered cement composites and advanced materials and processes.  We're also exploring upcycling waste materials and reaction kinetics and yields.
The president's FY22 budget commits nearly $40 million to help us explore these pathways, and we're excited about the potential of this R&D to expand our options for carbon utilization.
At the same time, secure and reliable CO2 storage is critical to helping us meet our climate goals. And we have a robust R&D portfolio in the carbon storage space to improve storage and operational efficiency, as well as strengthen our understanding of overall cost and de-risking strategies to reduce these costs.  
For example, we're applying the latest in geomechanics to understand pressure and state of stress in geologic formations and we're using the cutting edge artificial intelligence tools to enable real-time decision making. And our Regional Initiatives led by our Regional Carbon Sequestration Partnerships and our CarbonSAFE initiative are the crown jewels of FECM's carbon storage portfolio. CarbonSAFE is helping us bridge the knowledge gaps associated with the development of a commercial-scale complex to store 50+ million metric tons CO2. Right now, we have two active CarbonSAFE feasibility projects and five site characterization and permitting projects currently underway.
So, that's a 30 thousand foot of our office's effort to advance carbon utilization and storage.  And while we focus on the work needed to scale these critical technologies, we must also incorporate a new way of thinking, where environmental justice, equity, and workforce development are at the center of our efforts.
To put it in President Biden's words, we have an opportunity to build back better – to build and deploy these important technologies in a better way than we have done previously. We have the opportunity to incorporate and engage local communities – especially those that have been disempowered –and engage them in the decision-making process.  
That's why President Biden is prioritizing a whole-of-government approach to address injustices, both past and present – and he's committed to making that approach central to all federal climate action.  To that end, this administration is working on the Justice40 Initiative to deliver 40% of the overall benefits of climate investments to disadvantaged communities. These investments will make sure the communities who have been impacted the most from pollution are first to benefit.
For us at DOE, that means that we'll work at every level to address the disproportionate health, environmental, economic, and climate impacts on disadvantaged communities.
So, this Administration is committed to meet the climate emergency and put in place a sustainable and fair net zero carbon economy – and to position carbon utilization and storage to play a key role in that effort.
Thank you, and I look forward to our discussion today.