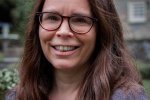 Dr. Jennifer Wilcox
Biography for Jennifer Wilcox, Principal Deputy Assistant Secretary for Fossil Energy and Carbon Management
more by this author
Remarks of Acting Assistant Secretary for FECM Dr. Jennifer Wilcox as prepared at ASME Advanced Clean Energy Summit on September 21, 2021
Good afternoon.  My name is Jennifer Wilcox, Acting Assistant Secretary for the Office of Fossil Energy and Carbon Management in the U.S. Department of Energy. 
I'm happy to join you by video this afternoon.  I'd like to start by thanking ASME for organizing and hosting this important summit – and for providing me the opportunity to say a few words to you today. 
I appreciate the opportunity to highlight what we're doing in DOE's Office of Fossil Energy and Carbon Management to advance carbon capture and carbon dioxide removal technologies.                                                                                      
This summit is being held at a particularly important time.  As you know, the UN's Intergovernmental Panel on Climate Change recently released its 2021 climate change report, and the news is sobering – absent deep cuts in carbon dioxide (CO2) emissions, average global temperatures will exceed 2 degrees Celsius above pre-industrial levels. 
And for the first time ever, the IPCC laid the blame for global warming squarely and unequivocally on human activity.
The IPCC's report underscores the urgency of President Biden's sweeping strategy to meet the climate crisis head on by cutting emissions by 50% by 2030; producing 100% clean electricity by 2035; and reaching a net-zero US carbon economy by 2050.
The Office of Fossil Energy and Carbon Management's efforts are aligned to advance the President's strategy
And our mission really centers around investments in approaches that minimize both social and environmental impacts of our continued dependence on fossil fuels.
This mission – and the work required to achieve it – is more urgent than ever before because as the IPCC underscores in their report, climate change has become a climate crisis, and we have very little time left to avoid some of the worst impacts and threats from this crisis.
Technology approaches like carbon capture and storage and carbon dioxide removal  will play an enormously important role over the next decade.
Decarbonization is the cornerstone of the President's strategy.  And it means that we have to look at every sector – energy, manufacturing, transportation, the entire economy. 
Given that fossil fuels continue to play a key role in the economy – in the U.S. and around the world – their decarbonization is critical if we're to meet net-zero carbon emissions in time.
Just look at the global demand for natural gas – which drove record high U.S. LNG exports last year. 
And fossil energy provides roughly 2/3 of global electricity – and over half of US power generation. 
Of the 840 GW of coal and natural gas power we rely on in the US today, roughly 75% will reach "retirement" age by 2035.
But the units with retirement ages past 2035, mostly natural gas and some coal plants, represent 210 GW and by retrofitting them with CCS, we could avoid collectively 5-6Gt of CO2. Avoiding these emissions will always be less expensive than having to pull the CO2 back out of the atmosphere.
CCS provides us with the opportunity to use these fossil assets responsibly
We want to expand the potential of CCS – to include carbon capture not just  from the power sector, but also industrial sectors like cement and steel production.
In fact, moving  forward, we want to take carbon capture out of its silo and leverage some of the work we're already doing to expand the potential of CCS and CO2 conversion to focus more on deployment and toward the development of low-carbon products like cement, concrete, steel, paper, chemicals, and fuels.
And sourcing low-carbon hydrogen will be critical for the production of synthetic fuels and chemicals with CO2 as a feedstock, and there's significant potential in applying carbon capture to help advance a low-cost and low-carbon hydrogen economy.
At the same time, secure and reliable CO2 storage is critical to helping us meet our climate goals.  And we have a robust R&D portfolio in the carbon storage space to improve storage and operational efficiency, as well as strengthen our understanding of overall cost and de-risking strategies to reduce these costs. 
These are all critical to enabling and supporting a CCS industry that is safe, economically viable and environmentally responsible.
Building on our Regional Initiatives and CarbonSAFE programs, our goal is to broaden the availability of certified resources for geologic storage through field projects that advance characterization and certification of storage complexes in regions that have known storage capacity – but also in regions where the storage resource potential is more prospective.
We also want to strengthen our Advanced Storage RDD&D to develop and validate carbon storage technologies that improve capabilities in plume detection, storage efficiency, secure storage verification, subsurface stress assessments and wellbore integrity monitoring and mitigation. 
So, we have a great opportunity to enable a robust CCS industry and help drive an economy-wide strategy to get to net-zero.
But I want to add that climate models make it clear that both carbon removal and decarbonization through point-source carbon capture will be needed to meet climate goals.
Carbon dioxide removal – or CDR – is the removal of CO2 from legacy emissions or the accumulated emissions in the atmosphere. Given CDR involves the removal of CO2 from air, which is 100x or more dilute compared to point sources, it's ultimately more expensive and may use more of Earth's limited resources, such low-carbon energy, land, and water.  For this reason, CDR, approaches should be deployed responsibly, which means they should not be used to offset emissions that can be avoided, such as decarbonizing fossil with point-source carbon capture. CDR should be decoupled from fossil and used to offset only the TRULY hard-to-abate sectors like agriculture, shipping, and aviation.
In our Office we're leveraging our expertise in carbon capture to invest in direct air capture approaches using chemicals, minerals, and even biological systems.
At the end of the day, there are a lot of moving pieces involved in getting us to net zero – and a lot of work to go around to deploy CCS and carbon removal at scale. 
So, my message today is that we have a unique opportunity – and a compelling responsibility – to help tackle the climate crisis and advance a net zero, clean energy economy.
We all know that this will not be easy.  This kind of transformational work never is.  It's always challenging, and it requires collaboration across government, industry, and academia – and across international borders.
And we at the Department of Energy welcome the opportunity to work with our partners to develop and deploy technology solutions like CCS and CDR to meet that challenge and ensure that the Earth is a livable home, not just for us but for future generations.
Thank you