You are here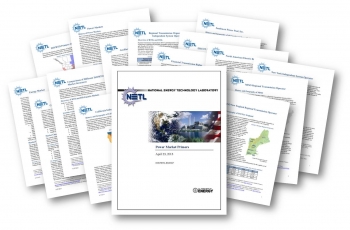 You flip a switch and your light comes on.  Sounds simple, right? 
But behind this simple act are a number of complex interactions among electric power companies, power brokers, federal and state regulations, various organizations and entities that manage the generation, transmission, and distribution of electric power – all to ensure the reliable delivery of power to customers.
It gets even more complex in those cases where electric power is generated by a power company and is bought and sold in a competitive wholesale electricity market numerous times before it is used.
So who operates a competitive wholesale electricity market and ensure that power flows uninterrupted from the power station to consumers?  Who's responsible for keeping power available as needed? And who's responsible for ensuring the reliability of the power system by facilitating wholesale power markets, monitoring transmission grid performance, and coordinating the operations of power generators in the region?
To answer these questions, the Department of Energy's National Energy Technology Laboratory (NETL) has developed a series of primers that explain the basic functions within electricity markets in the United States. 
 
                                                  Generation, transmission, and distribution
                                                       Source: U.S.-Canada Power System Outage Task Force
Designed for a wide audience – from government agencies to academia to consumers – these 17 short booklets describe the history, workings, and types of electricity markets that make up our country's seven regional transmission organizations and independent system operators. 
They also help consumers make better choices on which service to choose. The primers will point them to information on participating in the wholesale market, and help them better understand the advantages and disadvantages of real-time pricing.
Both buyers and sellers of power can use NETL's primers to gain an understanding of how electricity is traded, how electricity prices are determined, what services are provided, and who's involved in keeping our lights turned on.  They can be downloaded from NETL's website.