You are here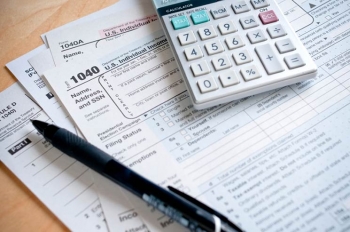 You may qualify for tax credits for energy-efficient purchases. | Photo courtesy of ©iStockphoto.com/Tsuji
There's good news for consumers this tax return season. As part of the Taxpayer Relief Act, Congress has extended Federal Consumer Tax Credits for Energy Efficiency to 2013, along with making them retroactive for 2012. In addition, tax credits for geothermal heat pumps, small wind turbines, solar energy systems, and fuel cells are still available through 2016.
What does this mean for you? If you purchased certain energy-efficient products during 2012, or plan to in 2013, you may be eligible for a tax credit. 
You may receive a tax credit for 10% of the cost up to $500, or a specific amount from $50-$300 for the six following product categories.
Biomass stoves
HVAC systems
Insulation
Roofing (metal & asphalt)
Water heaters (non-solar)
Windows and doors.
The products above must be installed in an existing home or your principal residence on or before December 31, 2013.
The following three product categories are eligible for a tax credit of 30% of the cost with no upper limit until December 31, 2016. These can be used on new or existing homes, and a principal residence or second home would both qualify (but not rentals).
Geothermal heat pumps
Small wind turbines (residential)
Solar energy systems
Finally, you may receive a tax credit for 30% of the cost, up to $500 per .5 KW of power, for residential fuel cells and microturbine systems through December 31, 2016. These can be used on new or existing homes, but only a principal residence. Second homes and rentals do not qualify.
To receive these tax credits, you will need to submit the 5695 form with your 2012 taxes. To learn more information about specific requirements for each product and applying for these tax credits, please visit ENERGY STAR®. And be sure to check out our Savings page for federal and state-specific tax credits and rebates.