You are here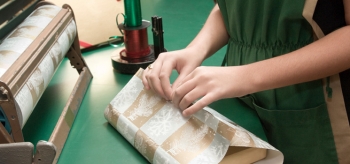 Giving energy-efficient gifts is an easy way to save money and energy year-round. | Photo courtesy of ©iStockphoto.com/nano
The catchy advertising jingles are back, sale signs are in every window, and a man with a white beard, hearty laugh, and a stomach that shakes like a bowl full of jelly is sitting at every mall across the country. It's official—the holiday season is upon us!
Buying someone an electronic gadget this year? Whether it is a new television, Blu-Ray player, or game console, make sure you choose an ENERGY STAR®-certified product, which can yield more than $200 in energy cost savings over the life of the product.
Also, when purchasing electronics for that special someone on your list, why not add an advanced power strip or rechargeable batteries (with an ENERGY STAR charger) as a stocking stuffer? Phantom loads cost consumers more than $3 billion per year in the United States alone, and energy-efficient battery chargers could save more than $170 million. Imagine the boost to the economy if we spent that money buying extra holiday gifts. I don't know about you, but I think shopping is so much more fun than paying the electric bill.
Does someone on your list not use energy efficient light-bulbs because they think they are too expensive? Why not get him or her jump started with energy savings and throw one in with a gift? When he or she sees how long it lasts, how lovely the light is, and how the electricity bill goes down, you will have a light bulb convert on your hands. Energy-efficient light bulbs typically use about 25%-80% less energy and can last 3-25 times longer. It's the gift that keeps on giving.   
Energy can be saved in more ways than just efficient electronics, though. Afghans and sweaters also make great gifts and allow the thermostat to be set lower, saving money. According to experts, a household commonly saves 3% on the heating bill for each degree the thermostat is turned down in the winter. Furthermore, the Energy Information Administration projects that heating costs for the average household heating with natural gas will total $679 this winter, a 13% increase over last year.
Holiday shopping and gift giving is one of the most joyful parts of the season. Just remember when you are making your list and checking it twice to think about ways you can help your friends and loved ones save energy and money this season.