You are here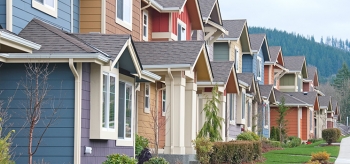 You can learn a lot when you buy a home, including the results of a home inspection. | Photo courtesy of iStockphoto/PhilAugustavo
One of the most exciting (and also harrowing) things about buying a house is getting a home inspection. Your house looks great… but is it? Is it as wonderful as you think it is, or is it a money pit in disguise?
My home inspection taught me a ton about my new house, but that's not all I learned. The inspector also gave us a detailed checklist of things we could do every month, season, and year to save energy on our home. And most of them came down to one thing: Maintenance!
If you've read this blog before, you're probably not surprised. A well-maintained system or appliance will work more efficiently—and if it's not working as hard, it's not using as much money.
So here are a few examples of what he suggested we do every year to keep our home in top condition:
Heating: Our inspector suggested we get our heating system checked every year. Energy Saver's home heating infographic explains everything about heating systems, including how to maintain them.
Air Conditioning: This is another major system that needs to be checked periodically. He recommended we have a professional check it at least once every two years. Energy Saver's home cooling infographic explains the basics of air conditioning and air conditioning maintenance, including some that you can do without a professional.
Hot water system: You can learn more about hot water system maintenance from Energy Saver's Water Heating 101 infographic.
Chimneys: Getting your chimneys inspected and cleaned won't just make your chimneys work better—it can make your home safer, too.
Electrical components and breakers: Our inspector also recommended that we annually check the electrical panels, wiring, and electrical components for evidence of overheating, and flip the breakers on and off to ensure they aren't sticky.
And while that's a lot to do every year, regular maintenance helps everything in your home run better, more efficiently, and more safely. It can also help you avoid an unexpected (and expensive!) system failure in the future.
After all, an ounce of prevention is worth a pound of cure. And that's definitely true when it comes to your home's most energy-intensive systems.