You are here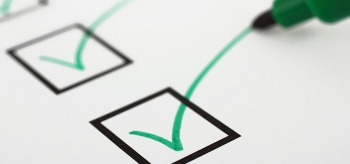 Using our heating equipment checklist can help you properly maintain your heating system this winter! | Photo courtesy of iStockphoto.com/lionvision
It's winter. The five feet of snow in Buffalo and below-zero temperatures here in Colorado have proved that.  Now that the deep freeze is officially here, many of you may be realizing your heating systems are not performing properly. Well, Energy Saver can help! Use this heating equipment checklist to ensure your system is in tip-top condition to efficiently heat your home.
Read more about maintaining furnaces and boilers, radiators, heat pumps, and thermostats.
Show your cooling system some love as well. If you have window units, remove them and store them for winter. This will also help eliminate air leaks. If you have a condensing unit, clean off dirt and debris. Although these units are built to be outside, wet leaves and debris can contribute to rusting, limiting the life of your unit. Cover your condensing unit with a breathable waterproof cover to help extend the life and efficient performance of the unit. Read more about maintaining air conditioners.
To learn more about your home heating system, visit the home heating section of our website.