You are here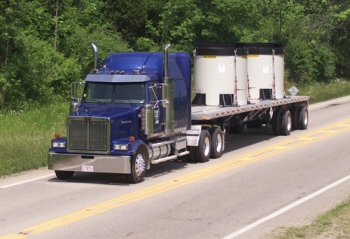 TEC was formed in 1992 to improve coordination between the U.S. Department of Energy (DOE) and external groups interested in the Department's transportation activities. TEC was co-chaired by DOE's Office of Civilian Radioactive Waste Management and the Office of Environmental Management. 
Going the Distance
"Going the Distance? The Safe Transport of Spent Nuclear Fuel and High-Level Radioactive Waste in the United States" available for free download from the National Academic Press
Announcement
From 1993-2009, the U.S. Department of Energy (DOE) led the TEC Working Group to improve coordination with external groups interested in DOE transportation activities. This site serves as a historical reference for these activities. The information presented on this site is primarily for historical reference. The U.S. Department of Energy communicates at a national level with States and Tribes through the National Transportation Stakeholders Forum about shipments of radioactive waste and materials, as well as occasional, non-radioactive, high-visibility shipments.