You are here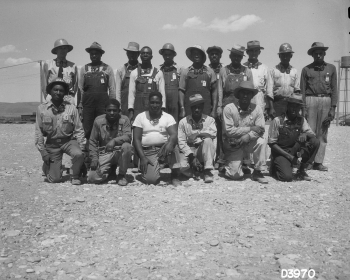 July 20, 1944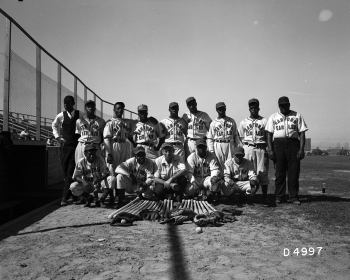 September 21, 1944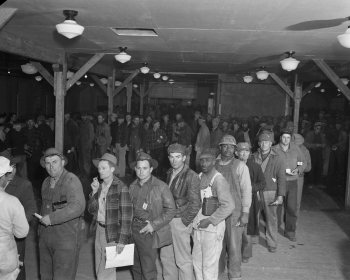 March 24, 1944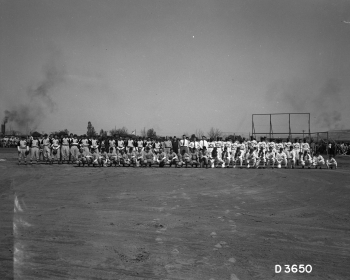 June 27, 1944
African Americans have played an important role at the Department of Energy since before the agency was even formed. These photos show workers at the Manhattan Project's Hanford Reservation in 1944, where plutonium was produced for the bomb that brought an end to World War II. During that era, workers from all over the country came to Hanford, Washington, ultimately forming a workforce of 51,000 people.
Beginning in 1943, approximately 15,000 African Americans, many leaving behind their family and friends in the South, arrived in the Tri-Cities (Richland, Kennewick, and Pasco). African American workers provided essential labor for building the facilities in which the plutonium for the "Fat Man" implosion bomb was produced, and continued through operations, Cold War expansions and mission diversification.
Read more about the role of African American workers in the Manhattan Project: http://www.atomicheritage.org/history/african-americans-and-manhattan-pr...
Learn about the history and cleanup of the Hanford Site: https://energy.gov/em/hanford-site