You are here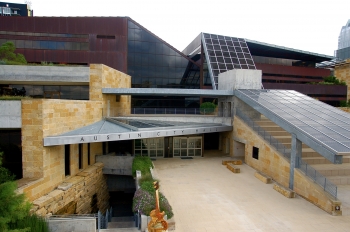 The City Hall in Austin, Texas was designed to reflect its natural surroundings. The four-story building incorporates local limestone, a waterfall and nonsymmetrical shapes, meant to reflect the waterways and canyons of the area. The building also includes amphitheater seating shaded by solar photovoltaic panels. An EPA Green Power Partner since September 2006, the City of Austin uses more than 370 million kilowatt-hours of renewable electricity annually.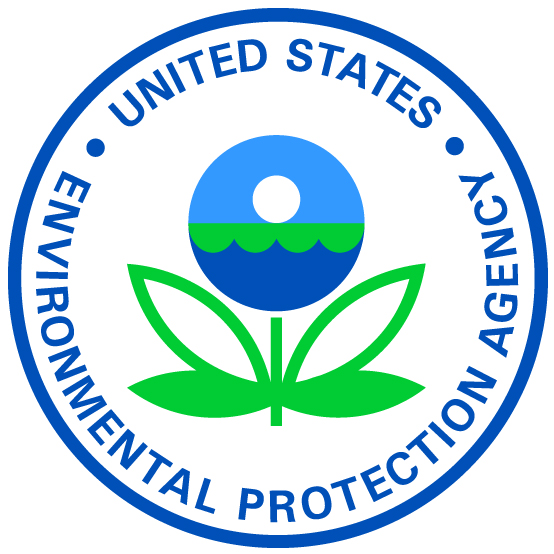 The mission of the Environmental Protection Agency (EPA) is to protect human health and the environment. EPA achieves this by keeping pollution out of the air we breathe, the water we drink and swim in, and harmful chemicals out of the food we eat and the lands where we build our homes and communities.
Solar resources are available from two groups within EPA:
Green Power Partnership is a voluntary program encouraging organizations to use green power as a way to reduce the environmental impacts associated with conventional electricity use. The partnership currently has more than 1,300 partner organizations voluntarily using billions of kilowatt-hours of green power annually. Partners include a wide variety of leading organizations such as Fortune 500® companies, small and medium-sized businesses, local, state, and federal governments, and colleges and universities. The Green Power Partnership launched the On-site Renewables Challenge, with a goal to double the use of on-site green power by Green Power Partners by the end of the decade.  Sign up here to participate in the On-Site Renewables Challenge.
The RE-Powering America's Land Initiative encourages renewable energy development on current and formerly-contaminated lands, landfills, and mine sites when it is aligned with the community's vision for the site. This initiative identifies the renewable energy potential of these sites and provides other useful resources for communities, developers, industry, state and local governments or anyone interested in reusing these sites for renewable energy development.