You are here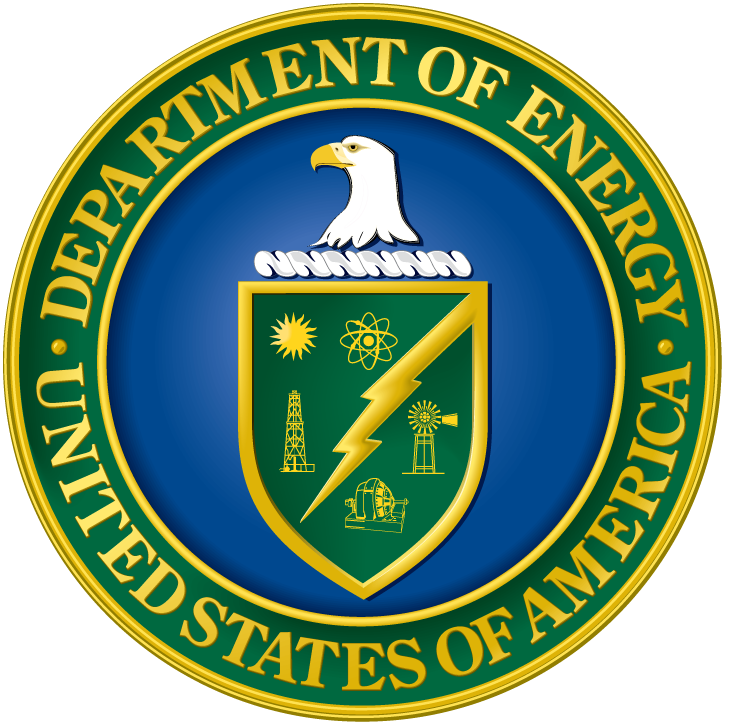 The mission of the
Energy Department
(DOE) is to ensure America's security and prosperity by addressing its energy, environmental and nuclear challenges through transformative science and technology solutions.
Solar resources are available from these offices/laboratories within the Energy Department:
The Solar Energy Technologies Office focuses on achieving the goals of the SunShot Initiative, which seeks to make solar energy cost-competitive with other forms of electricity by the end of the decade. The SunShot Initiative drives research, manufacturing, and market solutions to make the abundant solar energy resources in the United States more affordable and accessible for Americans.
The National Renewable Energy Laboratory (NREL) focuses on creative answers to today's energy challenges. From fundamental science and energy analysis to validating new products for the commercial market, NREL researchers are dedicated to transforming the way the world uses energy. With more than 37 years of successful innovation in energy efficiency and renewable energy, our discoveries provide sustainable alternatives for powering our homes, businesses, and our transportation system.
Sandia National Laboratories is a multi-program laboratory operated by Sandia Corporation, a wholly owned subsidiary of Lockheed Martin Corp., for DOE's National Nuclear Security Administration. With main facilities in Albuquerque, N.M., and Livermore, Calif., Sandia has major research and development responsibilities in national security, energy and environmental technologies and economic competitiveness.
| | | | | |
| --- | --- | --- | --- | --- |
| Resource Name |   | Type |   | Stakeholder Group |
| Federal Finance Facilities Available for Energy Efficiency Upgrades and Clean Energy Deployment |   | White paper |   | Financial, Residential, Commercial |
| Green Power Network Newsletter |   | Newsletter |   | All |
| Open EI: Open Energy Information |   | Database |   | State and Local Governments, Residential, Commercial |
| Database of State Incentives for Renewables & Efficiency (DSIRE) |   | Database |   | All |
| Solar Energy Resource Center |   | Database |   | All |
| Solar Instructor Training Network |   | Webpage |   | Workforce Development, State and Local Governments |
| SunShot Vision Study |   | White paper |   | All |
| SunShot Initiative Newsletter |   | Newsletter |   | All |
| Solar Career Map |   | Interactive tool |   | Workforce Development |
| Procuring Solar for Federal Facilities |   | Guide |   | Federal Government |
| Solarize Guidebook |   | Guide |   | State and Local Governments |
| PV Watts |   | Interactive tool |   | Residential, Commercial |
| Open PV |   | Database |   | State and Local Governments, Workforce Development |
| Systems Advisor Model (SAM) |   | Interactive tool |   | Residential, Commercial |
| Solar Access to Public Capital (SAPC) |   | Guide |   | Financial |
| A Guide to Community Solar |   | Guide |   | State and Local Governments |
| PV Value |   | Interactive tool |   | Residential, Commercial |
| Aggregate Net Metering: Opportunities for Local Governments |   | Guide |   | State and Local Governments |
| Solar in Remote Applications in the U.S.: Challenges & Implications for Local Policy |   | Guide |   | State and Local Governments |
| Integrating Solar PV Into Energy Services Performance Contracts: Options for Local Governments Nationwide |   | Guide |   | State and Local Governments |
| National Community Solar Partnership |   | Webpage |   | Financial, Residential, Commercial, Rural |