You are here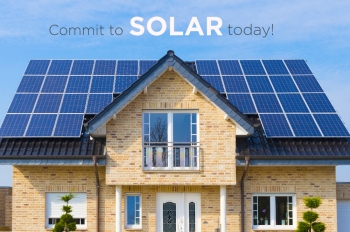 On May 9, 2014, President Obama announced more than 300 private and public sector commitments to create jobs and cut carbon pollution by advancing solar deployment and energy efficiency. The commitments represent more than 850 megawatts of solar deployment – enough to power nearly 130,000 homes – as well as energy efficiency investments that will lower bills for more than 1 billion square feet of buildings. 
Are you interested in deploying more solar energy at your company or organization? Are you already making a major commitment to deploy solar?
Visit the Environmental Protection Agency's Green Power Partnership  to log your commitment today, and help America to maintain its status as a solar energy leader.