You are here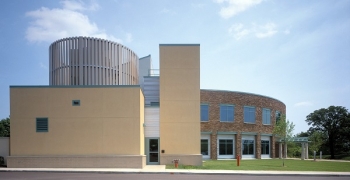 The DOE Office of Energy Efficiency and Renewable Energy provides tools, resources, and more on saving energy in homes, buildings, and manufacturing to help state and local governments implement cost-effective energy efficiency technologies that provide the same energy requirements and services as current technologies—but with less energy demand.
Energy-Saving Homes
Weatherization Assistance Program provides grants to states and territories to improve the energy efficiency of the homes of low-income families.
Guidelines for Home Energy Professionals project is a resource for states who may be setting policies, regulations, or interested in enhancing the skilled and credential workforce in the residential energy upgrade industry.
Home Energy Score is a national standardized tool for assessing the physical and structural energy efficiency of multifamily residential buildings. State and local governments can use it to collect building energy-related metrics to inform local energy goals and milestones, demonstrate sustainability leadership, and guide energy-related investments.
Buildings
Manufacturing
The Advanced Manufacturing Office (AMO) provides resources to help organizations using industrial-scale energy, such as municipal waste and water utilities, save energy and reduce climate and environmental impacts. AMO also works with academic institutions and industry to enhance workforce development.
Industrial Assessment Centers located at 24 of the nation's top engineering schools provide no-cost technical assistance to small- and medium-sized manufacturers and municipal waste and water utilities by helping them identify ways to reduce energy and water use and increase productivity.
Combined Heat and Power Technical Assistance offers market opportunity analysis and engineering support to institutional, commercial, and multifamily industrial end-users considering or installing combined heat and power, waste heat to power, and district energy technologies.