Webcast: National Energy Literacy Virtual Town Hall
You are here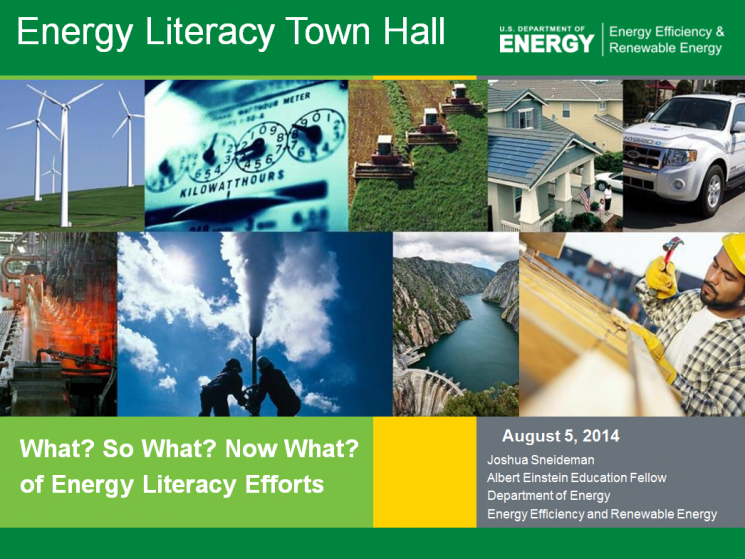 On August 5, 2014, the Department of Energy (DOE) hosted a dynamic virtual conversation of ongoing efforts from across the country in utilizing the Energy Literacy Framework to address one of our nations' biggest national challenges, "Energy Illiteracy."
The goal of this webinar was to share resources in energy education and provide opportunities for connections.
The webinar consisted of rapid-fire presentations to highlight national, new media, and local efforts that engage young learners in energy, followed by a discussion of best practices. Learn about resources to help shape your energy curriculum or program.
Download the presentation slides below.