Supporting Efficient and Healthy School Investments
The Efficient and Healthy Schools campaign is an interagency effort between DOE, the Environmental Protection Agency, and the Department of Education that provides recognition and technical assistance to school districts seeking to implement high-impact indoor air quality and efficiency improvements that will reduce energy bills and improve student and teacher health. To date, 42 school districts across 24 states have joined or are prepared to join the campaign—representing over 2.8 million students in 3,400 individual schools. On April 4, the campaign announced its first round of recognition to eight school districts for their best-in-class efforts across four categories: Efficient HVAC Technologies, Inspection & maintenance, Ongoing Monitoring & Analytics, and Team Approach to Support Strategic Investments. The inaugural honorees include:
Adams 12 Five Star Schools, Colorado
Boulder Valley School District, Colorado
Charleston County School District, South Carolina
Columbia Public Schools, Missouri
Davis School District, Utah
Greenville County Schools, South Carolina
Mariposa County Unified School District, California
Newark Board of Education, New Jersey
Why are School Facilities so Important?
K-12 school facilities support a multitude of services: education, voting and polling, emergency shelter, and community gathering and represent the second largest sector of public infrastructure spending, after highways. Unfortunately, the 2021 American Society of Civil Engineers' 2021 Infrastructure Report Card rates our nation's school facilities in D+ condition, and a June 2020 GAO report found that about half of public school districts are struggling to upgrade and maintain key building systems that ensure facilities are free of health hazards. The GAO report found that 41% of school districts need to update or replace heating, ventilation, and air conditioning (HVAC) systems and half of schools visited by GAO had HVAC-related problems such as leakage, floor, and ceiling damage. Further, two systematic scientific reviews (Li et al. 2007; Luongo et al. 2016) concluded that inadequate building ventilation is associated with the increased risk of transmission of respiratory infections (including COVID-19 and many others). Several studies (Mendell and Heath, 2005; Fisk 2017; Brink et al. 2020) have also found that breathing fresh air is critical for keeping students alert and healthy while spaces with low ventilation rates are associated with lower average daily attendance, slower speed in completing tasks, and higher rates of suspension. In addition, extensive research compiled by the 21st Century Schools Fund has linked school facility deterioration to negative impacts on both student and teacher performance. These health and safety problems disproportionately impact schools in disadvantaged communities, which also have to contend with dirtier outdoor air and are less likely to have dedicated facility managers.
Upgrades to school facilities can help remedy air quality issues, improve comfort and health conditions, support better student learning, and provide significant reductions in school energy bills. The Infrastructure Investment and Jobs Act (IIJA), American Rescue Plan Act (ARP), and 2021 Coronavirus Response and Relief Supplemental Appropriations Act (CRRSAA) provide tens of billions of dollars in new funding to U.S. K-12 public schools for facility and transportation improvements. Strategic use of this funding will help remedy the historic inequity of school facilities investments, reduce school energy expenditures, help schools lead the nation in solving the climate crisis, and create good-paying union jobs. The Efficient and Healthy Schools website provides a suite of technical and financial resources to help school districts make efficient and healthy improvements to their schools.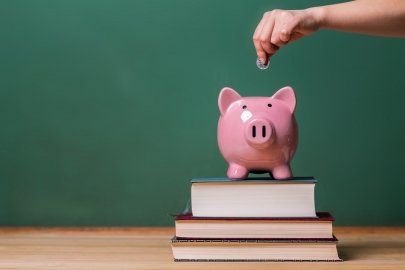 Financing Efficient and Healthy Retrofits
Find federal and state resources for efficient and healthy retrofits.
Learn more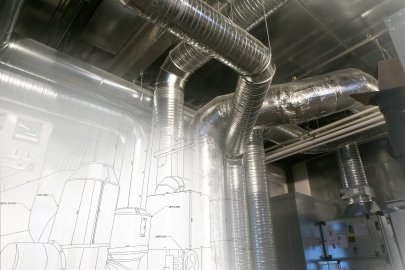 Prioritizing Heating, Ventilation, and Air Conditioning
Many K-12 school facilities need to update or replace heating, ventilation, and air conditioning (HVAC). HVAC is integral to learning and health in schools.
Learn more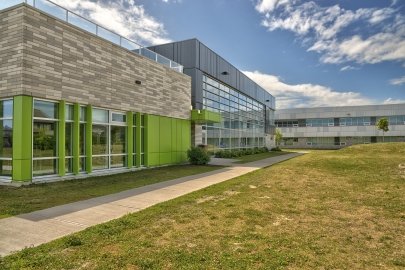 Energy-Efficiency Retrofits and Renewable Energy Integration in Schools
Energy retrofits may employ one or more energy-efficiency measures to maximize occupant comfort and reduce building energy use.
Learn more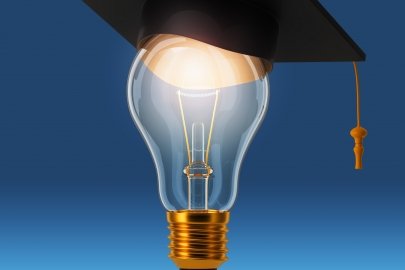 School Efficiency Enhancement Guides
Packaged efficiency measures can maximize upgrades to key building technologies and systems in school facilities.
Learn more