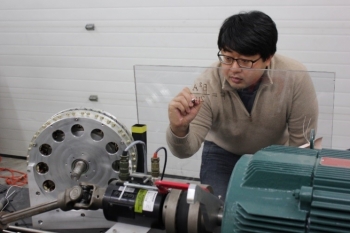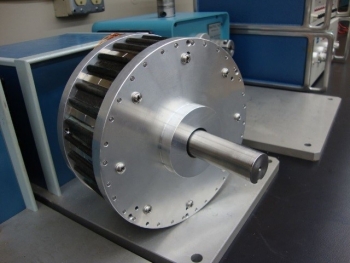 Lead Performer: QM Power, Inc. – Lee's Summit, MO
Partners: United Technologies Research Center – East Hartford, CT
DOE Funding: $937,500
Cost Share: $187,500
Project Term: October 1, 2014 to September 30, 2016
Funding Opportunity: Building Energy Efficiency Frontiers and Incubator Technologies (BENEFIT) ‐ 2014 (FOA DE‐FOA‐0001027)
Project Objective
QM Power seeks to develop advanced HVAC motors with the support of United Technologies Research Center (UTRC) and Carrier, a subsidiary of United Technologies and the world leader in HVAC and refrigeration solutions. QM Power's Parallel Path Magnetic Technology™ (PPMT™) uses permanent magnets in a novel yet simple magnetic circuit design that provides much higher power density and efficiency gains over a broad range of operating conditions for electric motor applications.
Project impact
PPMT promises to provide significant efficiency and upfront cost advantage compared to incumbent solutions for almost all electric motor compressor and fan applications within the residential and commercial building markets including central AC/heat pumps, furnace fans, commercial unitary air conditioners, and commercial chillers.
When fully developed and commercialized, PPMT has the potential to achieve over 0.62 quads of energy savings in residential and commercial building applications. This program will focus on HVAC motor applications with up to 42% efficiency improvement over the incumbent solutions while having paybacks as short as 4.6 months.
Contacts
DOE Technology Manager: Tony Bouza
Lead Performer: Steve Nichols (Principal Investigator), QM Power Inc.
Related Publications