Attic Air Sealing Guide - Building America Top Innovation
You are here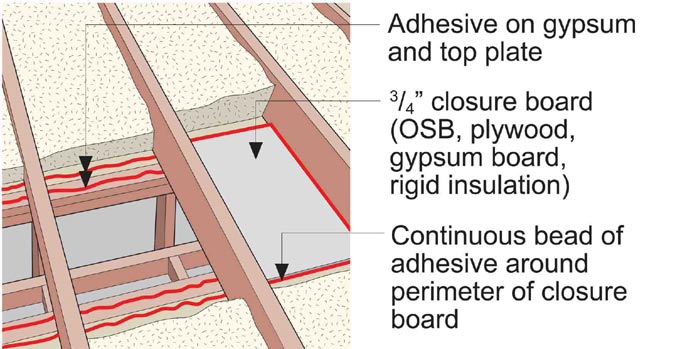 One of the most effective energy measures for retrofitting homes across the United States is attic air sealing. The Building America-sponsored
Guide to Attic Air Sealing
provides much needed instruction essential to achieving effective energy savings while avoiding pitfalls that can lead to combustion safety and indoor air quality issues.
The widely disseminated, DOE-sponsored Guide to Attic Air Sealing provides critical best practices for attic retrofits. As of 2012, the guide had 21,000 views and 13,000 downloads since it was posted to the Building Science Corporation website. This broad interest provides strong evidence the guide is being extensively used by builders, contractors, and homeowners across the United States. Read the Top Innovation profile on the Guide to Attic Air Sealing.
Find case studies of Building America projects across the country that utilize effective attic air sealing practices.
View other Top Innovations in the Effective Guidance and Tools category.
Top Innovation Categories