Women's History Month is a celebration of the vital and vibrant roles women have played in our nation's history. At the U.S. Department of Energy (DOE), we take special pride in celebrating Hazel O'Leary, the first woman and the first African-American to serve as Secretary of Energy.
Nominated to the post by President Bill Clinton in 1993, Secretary O'Leary proved a tireless advocate for energy efficiency and renewable energy. She led the way in commercializing energy efficient appliances by creating partnerships with nonprofit organizations and appliance manufacturers to reduce the energy use and environmental impact of appliances nationwide. In addition, O'Leary requested increased funding to support research and development in solar, wind, vehicles, and building energy efficiency technologies. Her work helped save energy, create jobs, and reduce pollution.
Every few years, the Energy Department releases a strategic plan with a vision for future departmental priorities.  This tradition was started by O'Leary.  Her plan was an all-of-the-above approach that called for an ongoing development of energy efficiency technologies, renewable energy, and economically and environmentally sound use of fossil fuels. Her idea of a strategic plan helped lay the groundwork for many of the successes the United States has realized in the past two decades, where solar and wind make ever-growing contributions as more affordable and sustainable sources of electricity, where vehicles have better fuel economy than ever before, and where it takes less energy to heat and cool our buildings and homes.
After departing DOE in 1997, she served as president of Fisk University in Nashville, Tennessee, from 2004 to 2012. Fisk, a historically black university originally founded in 1866, is the oldest institution of higher learning in Nashville.  
O'Leary is currently part of the Ambassadors of the Minorities in Energy Initiative. Established by Energy Secretary Ernest Moniz and Director LaDoris "Dot" Harris and overseen by DOE"s Office of Economic Impact and Diversity (which O'Leary established), the Initiative partners with diverse stakeholders to address challenges and opportunities for minority engagement in the energy economy, STEM education, and climate change mitigation.
We're proud of Secretary O'Leary's contributions at the U.S. Department of Energy and her legacy that spans the decades since her service. As we celebrate Women's History Month, we will continue highlighting the great women whose work contributes to DOE's mission.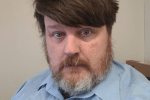 Drew Bittner
Drew Bittner is a writer/editor for the Office of Energy Efficiency and Renewable Energy within the U.S. Department of Energy.
more by this author