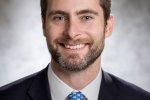 Alejandro Moreno
Alejandro Moreno is the Principal Deputy Assistant Secretary and Deputy Assistant Secretary for Renewable Power in the Office of Energy Efficiency and Renewable Energy (EERE).
more by this author
Earlier this month, I had the opportunity to address a distinguished group of researchers, scientists, government officials, and industry professionals at the 14th biennial Wind Wildlife Research Meeting alongside the U.S. Department of the Interior's Courtney Fogwell, Senior Advisor to the Assistant Secretary for Fish and Wildlife and Parks. We gathered in Kansas City, Missouri, to discuss a topic that has been the focus of several of my office's recent investments: the conservation of wildlife in the clean-energy transition.  
A recent study by the National Renewable Energy Laboratory (NREL) suggests that wind and solar will make up 60%-80% of our electricity mix by 2035—a tenfold increase in wind and solar energy generation relative to current levels. Deploying renewable energy systems on this scale is a big undertaking. To get it right, we need to consider how these systems interact with both people and wildlife.  
The focus of this week's conference was wind energy. As wind energy has grown into the largest source of renewable power in America, so have concerns about the danger wind turbines can pose to flying animals. According to a 2017 study, collisions with land-based wind turbines kill far fewer birds than automobiles, electrical lines, antenna towers, pesticides, and cats. The impact of wind energy on wildlife will likely rise as more systems come online but, luckily, we have a number of methods to reduce those impacts—and the sooner we develop them and test them in the field, the more birds and bats we save.  
The U.S. Department of Energy (DOE) has taken a leading role in developing new technologies and procedures that reduce the impact of wind energy on wildlife. Let me give you a few examples:  
DOE recently announced a request for information on bat deterrent technology, seeking public input on preventive measures that can reduce the toll of wind energy on bats, as well as an upcoming $8 million investment in research on this topic. These measures include innovative tactics such as ultrasonic deterrence, which uses the bats' own method of acoustic navigation to warn them away from spinning turbines.
Meanwhile, the Bats and Wind Energy Cooperative, coordinated by NREL, has been supporting efforts to research the effectiveness of various deterrence strategies, as well as bat behavior and movement patterns.
In 2021 and 2022, DOE and the U.S. Department of the Interior's Bureau of Ocean Energy Management invested over $15 million in wildlife and fisheries monitoring on the East Coast, as well as research that will help reduce the environmental impact of floating offshore wind energy development on the West Coast. 
All told, these initiatives add up to a $30 million portfolio of direct investments in research on wildlife interaction with wind turbines, as well as technologies that can reduce the potential for harmful effects. 
On the solar energy front, DOE manages a program called Deploying Solar with Wildlife and Ecosystem Services Benefits, or SolWEB. SolWEB is a funding hub for technologies, research, and strategies that maximize benefits and minimize harm to wildlife and ecosystems from solar energy infrastructure. Last month, SolWEB awarded $14 million to nine research projects that will advance our knowledge of the environmental costs—and potential benefits—of ground-mounted solar energy systems. DOE is also actively funding environmental-impact research related to stormwater runoff and water quality, soil health, and much more. 
Finally, DOE's Water Power Technologies Office (WPTO) has been funding environmental-protection research for hydroelectric and marine energy systems. The office just announced a $4 million investment in technologies that allow fish to move safely through hydropower facilities. WPTO also funded a Fish Protection Prize. The three winners of this competition have developed promising techniques for protecting fish from hydropower infrastructure and, with technical support from DOE's national laboratories, are preparing to bring their innovations to market.  
At this week's conference, participants discussed challenges pertaining to wind energy deployment, but similar discussions are happening every day with respect to all the technologies mentioned above. This is because the climate crisis is also a biodiversity crisis. Every measure we take to curb the release of carbon emissions should account for the safety of any species that might be affected, because decarbonization is a lifeline for them as well. Balancing these two priorities involves hard questions related to siting, permitting, staffing, and cost. As long as we continue to invest in the technology and research we need to light the way, I'm confident we can find a path forward that protects our wildlife from both the impacts of climate change and the new, clean energy infrastructure we need to prevent it.