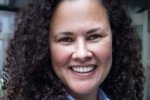 Kelly Speakes-Backman
Principal Deputy Assistant Secretary for Energy Efficiency & Renewable Energy
more by this author
This week, world leaders will meet in Glasgow, Scotland, to chart our next steps to end the climate crisis. The 26th Conference of Parties (COP 26) to the United Nations Framework Convention on Climate Change, which will run from October 31 to November 12, is the most important meeting of its kind in the world. Leaders from most of the world's governments will measure our progress toward previously established carbon-reduction goals and set new benchmarks for the next five years—a window of time that may prove to be decisive in our effort to avoid the worst effects of climate change. The United States will be reestablishing its commitments and leadership to find solutions to this crisis.
At the  U.S. Department of Energy, we have been laser-focused on executing the most ambitious climate agenda in American history. COP 26 is a timely reminder that climate change is an urgent problem that no nation can solve on its own. Over the next two weeks, we'll listen eagerly to the testimony of our counterparts from around the world, learning what we can about their successes and failures in reducing their carbon emissions and adjusting our own strategies accordingly.
We'll also be keeping an eye out for good news back at home. President Biden's Build Back Better Agenda is currently working its way through Congress, and would provide critical investments in renewables and energy efficiency technologies, creating millions of clean-energy jobs. The Efficiency and Renewable Energy Office will play a pivotal role in fulfilling the promise of this once-in-a-generation legislation, which will help pave the way to achieving the President's bold climate goal of net-zero carbon emissions by 2050.
With so much at stake, both at home and abroad, it's important to remember how far we've come in just nine months of this Administration. Since January 20, 2021, the Efficiency and Renewable Energy Office has awarded more than $766.6 million for a diverse range of initiatives in renewable power, sustainable transportation, and energy efficiency. We have also announced nearly $500 million in new funding opportunities.
We have committed $251.3 million in funding to our sustainable transportation portfolio. We announced more than half this total in a single day with the combined launch of the SuperTruck 3 and Low Greenhouse Gas Vehicle Technologies funding opportunities, which will accelerate the electrification of freight trucking and expand electric vehicle infrastructure for on- and off-road vehicles.
We announced nearly $104 million for new initiatives in renewable power, including funding for enhanced geothermal systems and a suite of solar technologies.
On the energy efficiency front, we've committed $411.4 million to initiatives such as high-performance computing research and the recently announced Connected Communities funding opportunity selections.
Our cross-cutting initiatives, such as the Energy Storage Grand Challenge and the Energy Earthshots, account for an additional $8 million. Another $79 million went to the Phase I and Phase II selectees of the annual Small Business Innovation Research and Small Business Technology Transfer funding opportunity, which called on hundreds of small businesses and entrepreneurs to develop market-oriented solutions to the climate crisis.
Our teams have been hard at work to improve the energy landscape and improve people's lives. The numbers are impressive—and I expect the next nine months to be even more impressive. However, we should never lose sight of the number that matters most: 2050. When that year arrives, either the world's major economies will have become net-zero carbon emitters, or we will be on an irrevocable path to a 2.7-degree rise in global temperatures by the century's end—a fate that doesn't bear imagining.
In 2015, COP 21 gave us the Paris Agreement. As COP 26 gets underway, I'll be thinking of that singularly hopeful moment and drawing strength and resolve from the people around the world working to deliver on its promise. I'm grateful to play a small role in this global effort alongside my colleagues in the Biden-Harris administration, and I'm confident that we're up to the challenge.