We've traveled coast-to-coast over the past four months looking for America's next clean energy entrepreneurs as part of the Cleantech University Prize (Cleantech UP), but the fun is just getting started. Next up is the National Competition, which kicks off tomorrow and runs through Thursday in Denver, Colorado.
A total of 21 teams – eight regional winners and 13 runners-up – will participate in the National Competition, where they will tour the National Renewable Energy Laboratory, pitch their clean energy commercialization plans to a panel of judges, and compete for $100,000 in prizes. The field will be narrowed down to eight finalists after the second day of the competition, and a winner will be selected on the third and final day. 
Here's a closer look at the teams competing in this year's National Competition:
Berkeley Cleantech University Prize 
Winner: Nelumbo (University of California-Berkeley)
Its OMNIPHOBE nanocoating technology has the potential to significantly increase the efficiency and performance of air conditioning systems. The coating – 200-times thinner than a human hair – sheds water and oil and raises the efficiency of heating, ventilation, and air conditioning systems by up to 25% by eliminating contaminant build-up. 
Runner-up: Cuberg (Stanford University)
Hosted by the University of California-Berkeley
Allegheny Region Cleantech University Prize
Winner: DR-Advisor (University of Pennsylvania)
Its data-driven demand response recommendation system is like "the Netflix of demand management." By marshalling historical meter and weather data as well as set-point and schedule information, DR-Advisor supplies an affordable approach for predicting a building's power consumption and facilitating a plan for demand-side modeling, all without having to learn the complexities of the building.
Runners-up: Manta Biofuel (University of Maryland) and Waven Technology (Carnegie Mellon University)
Hosted by Carnegie Mellon University in Pittsburgh
Clean Energy Trust Challenge
Winner: NovoMoto (University of Wisconsin-Madison)
Its MicroPlant technology aims to provide communities in sub-Saharan Africa – particularly the 59 million people in the Democratic Republic of the Congo who use kerosene to meet their lighting needs – with renewable, sustainable electricity. NovoMoto provides an affordable alternative to kerosene by incorporating solar power technology, control and monitoring software, and local partners to deliver reliable electricity to Congolese homes.
Runners-up: Hazel Technologies (Northwestern University) and INjoo Networks (Northwestern University)
Hosted by the Clean Energy Trust in Chicago
Rice Business Plan Competition
Winner: Gecko Robotics (Carnegie Mellon University)
Its technology offers a safer method for infrastructure inspection. The proprietary magnetic adhesion technology works much like the sticky foot of a gecko, allowing its robots to crawl up walls to inspect for damage in power plants. Currently, U.S. power plants spend $15 billion annually to perform safety inspections of their industrial infrastructure. These inspections can take seven days, with plants losing $1 million per day in business, and they are dangerous.
Runner-up: Ivy Creative Labs, Inc. (University of Florida)
Hosted by Rice University in Houston
LaunchR Competition
Winner: Sail-Based Wind Harvester (Rutgers University)
It uses advanced aerodynamic research to design wind turbines that can operate on the roof of tall commercial buildings. The lure of the rooftop wind turbines is the price: its up-front cost is half of the price of a solar array of the same capacity, and its lifetime cost is 25% less than the solar array.
Runners-up: Para~Trees (New Jersey Institute of Technology) and Revolution Outboards (Princeton University)
Hosted by Rutgers University in New Jersey
MIT Clean Energy Prize
Winner: Iron Goat (George Mason University)
Its technology uses robotic automation methods in a new manufacturing process for pelletized agricultural products, such as livestock feed and grass pellet fuel. The process includes direct gasification of pellets to fuel, so it is an all-renewable production solution.
Runner-up: Heila Technologies (Massachusetts Institute of Technology)
Hosted by the Massachusetts Institute of Technology in Boston
Caltech First Look West Competition
Winner: Xstream Trucking (Stanford University)
Its patented technology eliminates the gap between a semi-trailer and its cab, thereby reducing drag and fuel consumption of trucks at high speeds. Trucking fleets' biggest non-labor cost is fuel and two-thirds of a truck's fuel is used to overcome aerodynamic drag. Xstream Trucking's technology aims to improve fuel efficiency in the U.S. trucking industry, where 28 billion gallons of fuel were consumed by trucks in 2012, which made up 4% of the entire U.S. energy consumption.
Runners-up: Akabotics (University of Hawaii) and SkyCool Systems (Stanford University)
Hosted by the California Institute of Technology in Pasadena
Megawatt Ventures
Winner: Sensatek Propulsion Tecnology, Inc. (University of Central Florida)
Sensatek developed a Wireless In-Situ Nexus (WIN) Sensor that measures extreme temperature, pressure, and the strains of highly corrosive environments. The WIN Sensor helps optimize fuel cell operating conditions by dramatically reducing pressures, membrane degradation, and temperature distributions in real-time.
Runners-up: Grow Bioplastics (University of Tennessee) and Capacitech Energy (University of Central Florida)
Hosted by the University of Central Florida in Orlando
Cleantech UP was built on the success of its precursor, the Energy Department's National Clean Energy Business Plan Competition (NCEBPC), which leveraged growing interest in energy entrepreneurship to expand student engagement in clean energy technologies. Launched in 2011, the NCEBPC has attracted more than 1,000 teams, resulting in more than 120 ventures and generating $130 million in follow-on funding.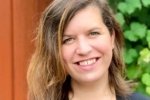 Jennifer Garson
Jennifer is the Acting Director of the Water Power Technologies Office, as well as a Senior Advisor and Acting Program Manager for Outreach, Engagement and Analysis in the Water Power Technologies Office at the U.S. Department of Energy, where she supports research and development in hydropower and marine renewable energy.
more by this author