It's been one year since we at the Energy Department ramped up our efforts to develop renewable jet fuel for the military and commercial aviation industry. The Department's Bioenergy Technologies Office (BETO) joined Farm to Fly 2.0—a partnership with the U.S. Department of Agriculture (USDA), the Transportation Department's Federal Aviation Administration, and commercial airlines partners to develop a commercially viable aviation biofuel industry. We also partnered with USDA and the Navy to fund three new commercial-scale biorefinery projects for advanced biofuels, which can be utilized by both the military and civil aviation sectors.
Since then, renewable jet fuel efforts have been taking off. Private companies have made agreements with our biorefinery partners and with one of our national laboratories.
1.  FedEx and Southwest Airlines Agree to Purchase Fuel from Red Rock Biofuels

Photo courtesy of FedEx and Southwest Airlines.
In July, FedEx entered into an agreement to purchase bio-derived jet fuel from the Red Rock Biofuels biorefinery in Lakeview, Oregon. This facility is being built with cost-shared government funding and will produce 12 million gallons of renewable jet, diesel, and naphtha fuel from forest residues. Southwest Airlines also signed a fuel off-take agreement with Red Rock in September 2014. Using forest residues as the feedstock can decrease the risk of destructive wildfires in the western United States.
2. United and Cathay Pacific Invest in Fulcrum

Photo courtesy of United Airlines and Cathay Pacific.
In June, United Airlines announced a $30 million investment in Fulcrum Bioenergy—the largest investment by a domestic airline in the alternative fuels market. This adds to Hong Kong-based airline Cathay Pacific's equity investment in Fulcrum in 2014. Cathay Pacific entered into a long-term jet fuel supply agreement with Fulcrum for 375 million gallons of fuel over 10 years. Fulcrum is constructing a biorefinery in McCarran, Nevada, to produce 10 million gallons per year of biofuels from municipal solid waste—such as everyday household garbage.
3. LanzaTech and Imperium Partner with Pacific Northwest National Laboratory

Photo courtesy of LanzaTech and Pacific Northwest National Laboratory.
LanzaTech and Imperium Aviation Fuels (which is now part of Renewable Energy Group, Inc.) are working with researchers at Pacific Northwest National Laboratory to advance a technology that converts ethanol from gas fermentation to drop-in jet fuel through thermochemical conversion. LanzaTech's proprietary gas fermentation technology provides an economic route to create fuels and high-value chemicals from carbon in waste streams. This solution mitigates carbon emissions while displacing fossil resources needed for fuel and chemical production. See a Pacific Northwest National Laboratory video on aviation biofuels.
All these achievements—in only one year—show significant interest by the commercial aviation industry for developing a renewable jet fuel market. Fuel is the largest expense for the commercial airlines industry. Biofuels can provide an alternative, stable supply of fuel that also has lower life-cycle greenhouse gas emissions.
That's an idea that can really take flight.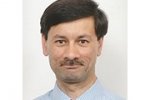 Zia Haq
Zia Haq is a Senior Analyst with BETO working on biofuels for the aviation and marine sectors. He provides strategic support to the analysis and sustainability activities of the Bioenergy Technologies Office. He
more by this author