You are here
The U.S. Department of Energy's (DOE's) Federal Energy Management Program recently made headlines for DOE's next round of energy savings performance contracts (ESPCs). Government expert Leslie Nicholls, sat down with me recently to discuss ESPCs, why they're important, what we should know about them, and how she grew up with energy.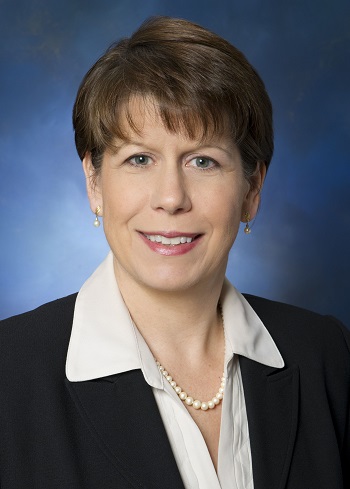 Q: What are Energy Savings Performance Contracts?
They're a big deal. ESPCs are an important financing mechanism that help federal agencies implement energy saving projects. The partnership is between an agency and an energy service company, or ESCO, that designs an energy and water savings project that meets the agency's needs, arranges for funding, provides turn-key construction, and the super important part here is it guarantees the project will generate energy cost savings to pay for the project over the term of the ESPC (up to 25 years).
Q. Why are they important?
ESPCs allow agencies to procure energy savings and facility infrastructure improvements with no up-front capital costs or special appropriations from Congress. The government budgets have been unable to keep pace with federal infrastructure and maintenance needs. For example, buildings are aging and some of the equipment being replaced has been in operation since the 1940s. There are $135 billion of needed building repairs across the government, as well as more than $7 billion in deferred building equipment maintenance. Performance contracting is one way to unlock close to $9 billion investment in additional energy efficiency investments across the federal government alone.
Q. How can the government and private sector benefit from them?
It's a collaborative relationship, the biggest benefit is there are no additional taxpayer dollars needed. The infrastructure improvements can provide better performance and additional cost savings to the agency, as well as more comfortable and productive work environments. Cost savings are guaranteed to meet payments. Once the agency has paid off their project, they will still continue to get the energy and cost saving benefits of that improved facility. For the private sector, they provide an efficient contracting path for billions of dollars of work. This translates into jobs and equipment.
Q. What is one thing we should know about them?
They work. They result in a win-win savings with no additional taxpayer dollars. Since the inception of the DOE Infinite Delivery Infinite Quantity ESPCs in 1998, 371 projects have been awarded. That means more than $5 billion has been invested in federal energy efficiency and renewable energy improvements.
Q. Why energy? How'd you get involved?
I'm originally from Richland, WA—home of Pacific Northwest National Laboratory (PNNL). Energy was always in the news…it was part of our culture, lots of scientists out there. I knew I wanted to make a difference so after graduating from Washington State University, I went to work at PNNL, where I stayed for 17 years. Energy allows me to walk the talk while being creative with a purpose.