It's summertime, and if your household is anything like mine, you're probably seeking ways to keep your family comfortable while keeping energy costs under control.   In fact, the average U.S. household spends more than $2,200 annually on energy costs to heat, cool, and operate a home.   Many homeowners are seeking ways to make their homes more energy-efficient, healthy, and comfortable. Not only does this help save money and energy, it also reduces greenhouse gas emissions that are harmful to the planet.
Today, the U.S. Department of Energy announced new partnerships and resources that will bring the benefits of energy efficiency and renewable energy to more states and communities. As a part of this announcement, the Energy Department is releasing updated guidelines for residential Property Assessed Clean Energy (PACE) programs.  Residential PACE is an innovative financing mechanism that allows homeowners to make affordable clean energy investments in their homes.
Residential PACE programs allow state and local governments, where permitted by state law, to offer this financing option for homeowners to fund energy efficiency, renewable energy, and water conservation improvements to their homes.  Homeowners are able to benefit from energy improvements immediately and pay back the costs over time through their property taxes. If the property is sold, including through foreclosure, the remaining PACE assessment will stay with the property, meaning the next owner is responsible for the outstanding PACE assessment and will benefit from the lower energy bills.   
The Energy Department is now seeking stakeholder input on the draft revised Best Practice Guidelines for Residential PACE Financing Programs. Visit the State and Local Solution Center to learn more and submit comments.
Making the value of energy efficiency visible to homeowners, purchasers and sellers is an important component of PACE financing programs.  The Energy Department is working in partnership with appraisal organizations and the real estate industry to help ensure homeowners realize the investment value and benefits of energy efficiency.   
These activities and partnerships are highlighted below:
The Energy Department is also developing tools and resources and hosts webinars and peer exchanges focused on the topic of capturing energy efficiency in real estate transactions and appraisals, including the following:
We look forward to continue working closely with states and communities, PACE program administrators, and the residential real estate and home improvement industries to continue advancements in methods for incorporating energy efficiency into appraisals and real estate transactions.
To learn more about ways to save energy in your home, visit www.energysaver.gov, or simply look for the ENERGY STAR label when purchasing lighting, appliances or electronics, tackling that next home improvement project, or replacing heating and cooling systems.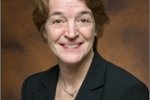 Kathleen Hogan
Kathleen Hogan is a distinguished national leader in clean energy with a more than twenty year career as a federal executive spanning the US EPA and DOE. She currently serves as the Principal Deputy Under Secretary for Infrastructure at DOE.
more by this author