Yesterday, Energy Internet, a student-led start-up from the Georgia Institute of Technology, was announced as the Southeast regional winner of the Energy Department's National Clean Energy Business Plan Competition.
Ten finalists, representing seven universities from across the Southeast, competed for the top prize at the ACC Clean Energy Challenge. Technologies presented included novel wave energy technologies, high-efficiency woodstoves, and biofuels production. Ultimately, Energy Internet took home the top prize of $100,000.
Energy Internet has developed a new approach and solution to address cyber and control challenges facing the power grid with a decentralized, autonomous, Internet-like control architecture and a learning control software system. This distributed control architecture is designed to help integrate significantly more renewable energy into the grid.  The company's technology was developed at Georgia Tech through an ARPA-e grant, under the Green Energy Network Integration program.
After winning the ACC Clean Energy Challenge, Energy Internet qualifies to compete at the third annual National Competition on June 11 and 12 in Washington, D.C.
The National Clean Energy Business Plan Competition aims to promote entrepreneurship in clean energy technologies that will boost American competitiveness, bring cutting-edge clean energy solutions to the market, and strengthen our economic prosperity. Previous competitors have gone on to launch 57 start-ups, create 120 jobs, and raise more than $26 million in follow-on funding.  
Check EERE Blog for updates on the remaining regional contests and learn more about the National Clean Energy Business Plan.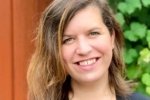 Jennifer Garson
Jennifer is the Director of the Water Power Technologies Office, as well as a Senior Advisor and Acting Program Manager for Outreach, Engagement and Analysis in the Water Power Technologies Office at the U.S. Department of Energy, where she supports research and development in hydropower and marine renewable energy.
more by this author