Axiom Exergy, a Stanford, California-based start-up, took top honors Wednesday at First Look West (FLoW) 2.0, a regional competition of the U.S. Department of Energy's (DOE's) National Clean Energy Business Plan Competition.
Twenty-three student-led teams competed in front of an esteemed panel of judges and industry leaders for more than $100,000 in cash prizes at the FLoW 2.0 Cleantech Competition at the California Institute of Technology in Pasadena, California. Depending on each business' level of maturity, teams competed in either the "Ready to Commercialize" track or the "Transformational Idea" track. Finalists selected from across the country—with a focus on western states—worked over several months developing their business visions or plans, which culminated in three rounds of expert judging at the FLoW 2.0 Cleantech Competition. Axiom Exergy emerged victorious, taking home $75,000 in prizes—including the $50,000 DOE prize—for its Refrigeration BatteryTM technology.
The average U.S. supermarket spends more than 50% of its energy on refrigeration systems. Axiom Exergy has developed a method of reducing the electricity load of a typical supermarket by shifting the bulk of refrigeration-related energy usage from peak hours to cheaper off-peak hours. The company achieves this reduction through the Refrigeration BatteryTM, a thermal energy storage retrofit that charges water tanks at night, when electricity is cheaper, and then uses those frozen tanks to provide refrigeration throughout the day. The technology reduces energy costs and lowers the risk of food spoiling during power outages.
After winning the FLoW 2.0 Cleantech Competition, Axiom Exergy will now join the other regional competition winners at the fourth annual DOE National Competition in Washington, D.C., on June 24. They are:
FGC Plasma Solutions: winner of the Clean Energy Challenge;
Hyliion: winner of the DOE Clean Tech Prize at the Rice Business Plan Competition; and
Living Ink Technologies: winner of the University of Colorado Boulder Clean Energy Competition Regional Championship.
The National Clean Energy Business Plan Competition aims to promote entrepreneurship in clean energy technologies that will boost American competitiveness, bring cutting-edge solutions to the market, and strengthen our economic prosperity. Previous competitors have gone on to launch more than 70 start-ups, create 120 jobs, file 55 patents and disclosures, and raise $60 million in follow-on funding.
Check the EERE Blog for updates on the remaining regional contests.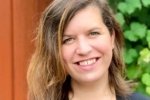 Jennifer Garson
Jennifer is the Director of the Water Power Technologies Office, as well as a Senior Advisor and Acting Program Manager for Outreach, Engagement and Analysis in the Water Power Technologies Office at the U.S. Department of Energy, where she supports research and development in hydropower and marine renewable energy.
more by this author