Each year, thousands of college and university students major in construction-related fields, including architecture, engineering and construction management. These students enter into a competitive workforce that is increasingly demanding advanced knowledge and skills essential to delivering high-performance homes and buildings.
In the residential sector, industry is trending toward a need to construct more zero energy ready homes that are energy efficient and offer improved air quality, comfort and greater durability. In response, building codes are constantly increasing in rigor and consumers are expecting more options that can help them improve a home's energy performance. Right now, there's a need to develop cost-effective designs that are at least 40-50% more efficient that a standard new home. These homes are so energy efficient they offset all or most annual energy consumption with a renewable energy system, such as solar.
To support this increased demand, the Energy Department's Building Technologies Office is helping to develop a strong workforce with core competencies in building science, including direct entry workers, recent college graduates, and those in continuing education through a number of high-impact initiatives and programs, such as the Guidelines for Home Energy Professionals, Solar Decathlon, and the Energy Department's recent Challenge Home Student Design Competition.
The Challenge Home Student Design Competition seeks to inspire the next generation of architects, engineers, construction managers, and entrepreneurs to design homes that meet requirements for zero energy ready performance that are affordable and market-ready. In turn, the competition provides students with skills and experience for careers in clean energy.
This year's inaugural competition wrapped up last weekend at the Energy Department's National Renewable Energy Laboratory in Golden, Colorado and featured 28 collegiate teams that were judged by a panel of industry experts on their design/construction packages, project plans, and reports on required analyses, as well as their competency in applying the Energy Department's Building America program's best practice solutions and principles of building science.  Each team included students and advisors, and were encouraged to be multidisciplinary in nature and to work with other professionals in the industry (such as a homebuilder) to help inform their decision-making process.
The Montage Builders Northern Forest team from SUNY College of Environmental Science and Forestry, Syracuse University, and Onondaga Community College, won the grand award in the single-family detached home category for their craftsman-style, sustainable design.  The Ryerson University Urban Harvest team won the grand award in the single-family attached home category for its high-performance townhome design for urban settings. See the full list of award winners.
The Energy Department supports the Challenge Home Student Design Competition as a mechanism to promote successful whole–house energy-efficient solutions developed by our Building America research-to-market program and to create more accessible home designs for the DOE Challenge Home program builders and their discerning customers. For more information about Building America, visit www.buildingamerica.gov. To find a DOE Challenge Home builder or participate in the DOE Challenge Home program, visit /eere/buildings/doe-challenge-home.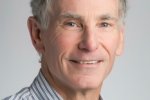 Sam Rashkin
Sam Rashkin is chief architect of the Building Technologies Office in the Office of Energy Efficiency and Renewable Energy.
more by this author