You are here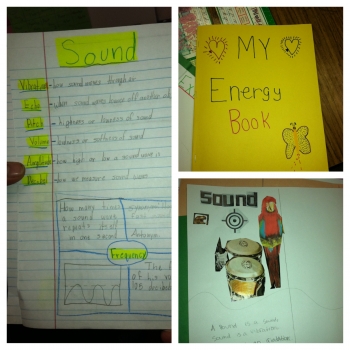 Nevada schoolchildren's energy literacy activities. | Photo Courtesy of Monica Brett.
Want to get started with Energy Literacy in your classroom? We're here to help.
The Office of Energy Efficiency and Renewable Energy's Technology-to-Market team has coordinated efforts between 13 federal agencies, leading the way in creating a framework for teaching and learning about energy. For the past two years, teachers and practitioners have been using the framework to develop videos, activities, and curricula focused on a variety of energy topics from the natural to social sciences.
Take a look at the newest set of curricula to be used in Clark County School District in Nevada. Two energy advocates started the project by drafting a comprehensive curriculum guide to provide 5th grade students with real-life experiences with energy that also teach STEM.
Through a grant from the Civil Society Institute, Clark County was able to create an innovative energy literacy curriculum, a task that was led by Judy Treichel and Monica Brett, the energy advocates who launched the program.
Supported and empowered by local teachers, the two women led the translation of the Energy Department guide into elementary school education.
"The curriculum they developed encourages students to understand how energy is all around them and how important it is," said Judy Treichel.
Brett has been a strong advocate for the incorporation of Energy Literacy in Nevada schools for the past three years. Thanks in large part to her efforts, it is currently being piloted in select schools throughout Nevada this fall semester.
Share with us how you are using the Energy Literacy Framework at energyliteracy@ee.doe.gov.