The leaves are changing colors, the air is getting cooler, and it's once again October—also known as Energy Awareness Month, a national effort celebrating the central role of energy to our national prosperity, security, and environmental well-being.
Since taking office, President Biden has committed our nation to a bold re-imagination of how we power our society, positioning the United States to lead the global transition to a clean energy economy.
Under his leadership, we have set our sights on putting America on a path to achieve a 100% clean energy economy with net-zero emissions by no later than 2050.
We have no time to waste; new findings from the United Nations Intergovernmental Panel on Climate Change underscore that this moment "represents a code red for humanity." We need to act quickly to avoid the worst consequences of climate change and further extreme weather events, like the hurricanes, floods, and wildfires of increasing devastation in recent years.
But as President Biden recently told a gathering of world leaders, "…while the climate crisis poses an existential threat, there is a silver lining. The climate crisis also presents real and incredible economic opportunities to create jobs and lift up the standard of living of people around the world."
This transition can create millions of good-paying, middle-class jobs, while ensuring clean, affordable, and reliable energy options for Americans—leaving no community behind.
At DOE's Office of Energy Efficiency and Renewable Energy, we are focused on this transition all 12 months out of the year. Our mission is to drive the research, development, demonstration, and deployment of the innovative technologies that equitably drive American competitiveness in the global race for clean energy leadership.
Our 11 technology offices and our network of cutting-edge National Laboratories play a key role in working with our partners in the private sector, local and state government, non-profits, and citizens to push the boundaries of science, engineering, and innovation. Each day, we're laser-focused on 5 programmatic priorities:
Achieving a carbon-free electricity sector by 2035;

Decarbonizing the transportation sector

—the largest source of our nation's greenhouse gas emissions;

Decarbonizing the industrial sector;

Reducing the carbon footprint of buildings across the nation; and

Decarbonizing the agriculture sector with a focus on the energy-water nexus.
You'll notice that each of these priorities focuses on a sector, not necessarily a specific technology. There's no silver bullet to building a net-zero emission economy. On the contrary, it will require a range of technologies integrating and connecting, much like a puzzle—just like it will require a collaborative effort across sectors and organizations, breaking down silos to tackle the climate crisis.
At the Office of Energy Efficiency and Renewable Energy, we're hard at work putting these puzzle pieces together—working across offices, and even departments, to ensure that the clean energy transition produces benefits for all Americans. Just a few examples of ways American citizens benefit from out initiatives:
Energy justice for communities that have too often been left behind, through efforts like our

Communities LEAP program

, which provides support in transitioning to clean energy futures for low-income communities and communities traditionally reliant on fossil fuels

Workforce development and job training, to help our communities Build Back Better from the economic fall-out of the COVID-19 pandemic

Greater accessibility to clean energy through efforts like

Solar APP+,

which fosters rooftop solar adoption by making it easier for local governments to quickly and safely approve solar installation projects
Throughout this Energy Awareness Month, we'll be shining a light on the groundbreaking work underway at each of our technology offices—and how they are ensuring a more reliable power grid, safer and healthier homes and buildings, and more affordable energy for all.
Follow us throughout October and stay engaged with us to learn more about the latest in solar, wind, electric vehicles, and a full range of innovative technologies.
I know that we can build a future that runs on clean energy—together.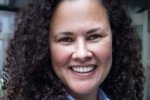 Kelly Speakes-Backman
Former Principal Deputy Assistant Secretary for Energy Efficiency & Renewable Energy
more by this author