President Biden recognizes the urgent climate emergency the world is facing. Within the first 30 days in office, the administration set an ambitious goal to reach net-zero emissions by 2050. To support this goal, the U.S. Department of Energy's Office of Energy Efficiency and Renewable Energy (EERE) -- the largest federal investor in clean energy -- will lead the charge as America makes this historic transition into a 100% clean energy future.
EERE is energized to support the solutions that decarbonize the transportation sector, ramp up access to reliable and sustainable sources of alternative energy for commercial and residential users, and incentivize the research, development and deployment of innovative energy technologies that will protect our planet for generations to come.
EERE's Fiscal Year 2022 (FY22) Budget Request of $4.73B will help accelerate our efforts to reduce the nation's carbon footprint in the electricity, transportation, industrial, and buildings sectors. At the same time, it will help to train the next generation of clean energy workers to successfully transition into new, high-quality, good paying jobs and support state and local economies.
EERE will work across its three pillars—Energy Efficiency, Renewable Power, and Sustainable Transportation—to build on past successes, address new areas for growth, and ensure all communities benefit from the economic benefits of our new clean energy future, especially those that have been historically disadvantaged including energy communities.
Below are some of the highlights from our FY22 Budget Request:
Energy Efficiency
Decarbonizing the industrial sector starts by reducing the carbon footprint of commercial and residential buildings. Our FY22 Request calls for two new Clean Energy Manufacturing Institutes to improve manufacturing energy efficiency, equipment reliability and productivity gains. This effort highlights our increased support for critical materials research, which is essential to developing resilient technological solutions for a secure clean energy future. We're planning to launch the next generation of Connected Communities, a program working to expand the network of opportunities to make buildings smarter about the amount and timing of energy use. The request will enhance current efforts to advance energy savings by revitalizing the nation's building energy codes and appliance standards programs, in addition to scaling investments in retrofits of federal facilities and in electrification of federal fleets. Finally, we will launch Build Back Better Challenge Grants supporting novel clean energy deployment approaches in communities through our State Energy Program.
Renewable Power
EERE's FY22 Request will be critical to reduce the cost of renewables and advanced energy storage, as well as breaking down the common barriers to rapid renewable deployment and integration as we move to decarbonize the electricity sector. EERE will provide integrated, cross-office support to utilities, regulators, and state and local governments in planning and operating power systems with high penetration of renewables. To bring more geothermal power online, we will advance low-cost power production on existing geothermal fields, and leverage abandoned oil and gas fields for electricity production and direct use applications, tapping into the promise of a new direction with geothermal energy. The request will also support plans to develop a national platform for affordable solar power, that will increase access in communities across the country. Additionally, EERE will be able to take steps that will help accelerate the permitting and adoption of utility-scale wind power projects on land and offshore thanks to increased investment in environmental research and community engagement. Separately, the FY22 Request will continue support for our innovative HydroWIRES initiative to help integrate variable renewable power and support new pumped storage hydropower opportunities.
Sustainable Transportation
The transportation sector is the largest source of CO2 emissions in the country. To decarbonize the sector by 2050, EERE will invest in projects and initiatives that will develop and enable the commercial deployment of net-zero greenhouse gas technologies for all modes of transportation—road, rail, sea, and air—while ensuring affordable, safe, and convenient mobility solutions for people and goods across all economic and social groups. Key projects will enable scale-up of low-carbon biofuels through demonstration that will make production more cost effective, with an emphasis on sustainable aviation fuels. Our Hydrogen office will also be able to continue the H2@Scale initiative to support the use of hydrogen grid flexibility, industrial processes, and transportation applications. The FY22 request includes $75M in the Vehicles portfolio, focused on reducing battery costs and dependence on critical materials in batteries, establishing a lithium battery recycling ecosystem to recover 90% of spent lithium batteries, and introducing recycled materials into the battery supply chain by 2030.
 Previous EERE investments have catalyzed the clean energy transition, leading to hundreds of billions of dollars in annual private sector investment and creating millions of jobs. The climate crisis drives us to accelerate further investment in the President's FY22 budget, and we will ensure all Americans reap the benefits of the clean energy revolution. It is our obligation, and it is our privilege to do so.
Learn more at the EERE FY 22 Budget Webinar.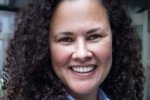 Kelly Speakes-Backman
Principal Deputy Assistant Secretary for Energy Efficiency & Renewable Energy
more by this author