- Carnegie Mellon University hosted the first-ever Allegheny Region Cleantech University Prize, one of eight regional contests for the Energy Department's collegiate innovation competition.
- DR-Advisor, a student-led team from from the University of Pennsylvania, was the Allegheny Region winner and took home the $50,000 prize.
- Cleantech University Prize regional competitions continue in April at Rice University, MIT, and Rutgers University.
Regional Winnings Support Clean Energy Innovation at the Collegiate Level
Carnegie Mellon University announced the winners of its first-ever Allegheny Region Cleantech University Prize last week, as one of eight regional contests that spur innovation at the collegiate level. With the support of the U.S. Department of Energy, the Cleantech University Prize is hosted by top academic research institutions around the country to connect startups with premier access to the advanced resources and training capabilities available on America's university campuses.
The top Allegheny Region winner, DR-Advisor – a first-time champion from the University of Pennsylvania – competed against 15 teams to take home the $50,000 Energy Department prize at this year's inaugural event. This data-driven demand response recommendation system is like the Netflix of demand management, says the startup. By marshalling historical meter and weather data as well as set-point and schedule information, DR-Advisor supplies an affordable approach for predicting a building's power consumption and facilitating a plan for demand-side modeling, all without having to learn the complexities of the building.
An additional $30,000 in prize money – donated by companies supporting Pittsburgh's new Energy Innovation Center – were awarded to teams showing the most potential to advance their technologies and benefit from the expertise of the National Renewable Energy Laboratory. Waven Technology, a Carnegie Mellon team, improves the capture and conversion of wave energy to electricity with a novel technology that is both affordable and reliable. Manta Biofuel, a University of Maryland team, produced a renewable algal crude oil that does double duty to replace fossil crude oil. This patented high-throughput algal harvesting technology is renewable, carbon neutral, and cost-competitive. To reduce costs associated with algal growth, Manta also worked with technologies pioneered in the aquaculture industry to mature a cost-effective growth system.
Funds donated to Carnegie Mellon from Scott Electric supported an additional $15,000 in prizes — $5,000 each to Windigo Turbines and Saloleum, and an additional $5,000 to Windigo for the distinction of fan favorite. Windigo Turbines, a Drexel University startup, fabricated a wind energy turbine that delivers the quickest return on investment among small-scale renewable energy systems, for both business and residential markets. This student-run startup is committed to making wind the most efficient and affordable source of scalable renewable power on the market. Saloleum, from Chatham College – home to Rachel Carson – showed rigorous achievement in green chemistry through an innovation that boosts HVAC efficiencies with a drop-in ionic flushing system. The novel technology extends the life of the unit with easy cleaning and maintenance.
One of Eight Contests Nationwide
Last year's national champion – Hyliion, which hails from Carnegie Mellon – was a big reason that the university joined the race. Hyliion won Rice University's Clean Tech Prize at the regional level of the National Clean Energy Business Plan Competition before moving on to take the national prize. This year, they helped guide the launch of Carnegie Mellon's first competition as founding board members. Read more about Hyliion and how their novel SMART Suspension System uses a passive braking concept similar to the Toyota Prius to cut down on fuel consumption in freight trucks. 
From its Pittsburgh campus, Carnegie Mellon has a regional focus on new development in the Appalachian corridor, in particular among communities that are facing a rapid transition from coal-based economies. Adding this geographic center to the competition attracts students that may be discovering clean energy technologies for the first time. The event was launched as part of Carnegie Mellon's Energy Week – an inaugural event that promotes innovation and workforce development in the clean energy space.
The Cleantech University Prize – formerly known as the National Clean Energy Business Plan Competition – has attracted more than 1,000 teams, resulting in more than 70 ventures, 120 jobs, and $60 million in follow-on funding. Since its inception in 2011, entries have come full circle to achieve working prototypes at commercial scale.
In April, Cleantech University Prize competitions will include Rice University, the Clean Energy Trust Challenge in Chicago, Massachusetts Institute of Technology, and first-timer Rutgers University. The contest culminates with the National Prize in June. Read more on our website.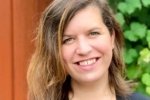 Jennifer Garson
Jennifer is the Director of the Water Power Technologies Office, as well as a Senior Advisor and Acting Program Manager for Outreach, Engagement and Analysis in the Water Power Technologies Office at the U.S. Department of Energy, where she supports research and development in hydropower and marine renewable energy.
more by this author