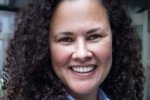 Kelly Speakes-Backman
Former Principal Deputy Assistant Secretary for Energy Efficiency & Renewable Energy
more by this author
As part of an unprecedented effort to create a 100% clean-energy economy, the Biden-Harris Administration has made the well-being of those hardest hit by the climate crisis a top priority. In the very first month of his term, President Biden ordered the launch of the Justice40 initiative, a whole-of-government commitment to deliver 40 percent of the overall benefits of federal investments in the clean-energy transition to disadvantaged communities. 
The U.S. Department of Energy (DOE) has a major role to play in this undertaking. In August 2021, DOE's Office of Energy Efficiency and Renewable Energy and the Office of Economic Impact and Diversity announced the launch of the Inclusive Energy Innovation Prize. The competition offers cash prizes totaling up to $2.5 million over two phases to enable business and technology incubation and acceleration for clean energy entrepreneurs in communities historically underrepresented and underserved in the energy sector. 
In addition to enduring disproportionate harm from the effects of climate change, communities disadvantaged by factors such as poverty, neglect, pollution, and environmental decay are underrepresented in scientific fields working to mitigate those effects. The Inclusive Energy Innovation Prize will help ensure that these communities are well positioned to reap the rewards of the clean energy transition—both as direct beneficiaries and as recipients of DOE funding.  
The Inclusive Energy Innovation Prize will fund existing and prospective activities that bring clean-technology entrepreneurship, research, incubation, and commercialization to the communities that stand to gain the most, with a particular emphasis on projects that serve large populations of people underrepresented in clean-energy fields. 
Sharing resources and expertise with those who have suffered the most from climate change isn't just the right thing to do, it's also the surest way to put an end to that suffering. The Biden Administration's climate agenda hinges on a massive, grassroots mobilization of workers, researchers, and innovators with a shared commitment to building a clean, equitable energy economy. 
With two weeks left before the Inclusive Energy Innovation Prize closes to new submissions (February 25), I urge you to spread the word to your family, friends, and colleagues about this exciting opportunity. To learn more about application requirements and guidelines, visit the prize overview landing page. We are eager to hear from you, and eager to get to work.