We are living in an exciting moment for clean energy, with a broad range of new and innovative technologies rapidly reaching cost-competitiveness with traditional energy sources. President Obama recently joined 19 other world leaders in a historic commitment known as Mission Innovation, pledging to double our nation's clean energy research and development (R&D) investments over the next five years. The United States has long cultivated a unique culture of iconoclastic innovation and daring entrepreneurship, placing us in an excellent position to lead the world in the transition to a global clean energy economy.
Yet there remain some significant barriers to harnessing the full potential of these uniquely American advantages—perhaps most notably the need to develop and support a new generation of clean energy entrepreneurs and startups, especially at their earliest stages of development. There was a burst of early stage venture capital investment into clean energy innovation over the past decade. However, as many venture capital investors realized that their model isn't very well set up for the longer-term, capital-intensive investments required to bring a transformational new clean energy to market, these investments have slowed significantly in recent years. If we don't rally around this challenge together as a nation, we risk a "lost generation" of clean energy entrepreneurs. Given the urgency of the global clean energy challenge, we simply cannot afford to miss out on harnessing the innovative energy technology they are capable of.
Together we must build a new American clean energy innovation ecosystem.
At the Department of Energy's Office of Energy Efficiency and Renewable Energy (EERE), we are working hard with our partners all around the country to do just that. We're already supporting thousands of budding clean energy entrepreneurs through our Cleantech University Prize (CUP) university business plan competition and our National Incubator Initiative for Clean Energy (NIICE). We're connecting early stage companies with resources in our world class National Laboratories through our Small Business Vouchers (SBV) program. And we are inspiring and training a new generation entrepreneurs inside of our National Labs through innovative new programs like Lab-Corps, an entrepreneurial/customer discovery "boot camp" program tailored specifically for our top lab researchers.
But perhaps the most exciting new platform we have created in building the American clean energy innovation ecosystem is Cyclotron Road. This highly-competitive exciting new program, jointly created by EERE's Advanced Manufacturing Office and Lawrence Berkeley National Laboratory in Berkeley, CA, provides financial support and "spins in" top entrepreneurs into our National Labs to prove out the fundamentals of their technologies and to provide them with world-class business mentorship as they plot a course forward to commercialize these technologies.  
Focused on developing the human capital behind the technologies, Cyclotron Road couples some of the best and brightest entrepreneurs across the nation with the world-class tools and expertise of Berkeley Lab to help develop cutting-edge new clean energy technologies. In addition to receiving funding for their ideas, these entrepreneurial researchers are embedded at the lab for up to two years in a mentored technology entrepreneurship program, which aligns projects with appropriate and aggressive commercialization strategies.
We are already seeing tremendous results from this program. Since Cyclotron Road was started less than two years ago, the first cohort has attracted nearly $5 million in follow-on funding through competitive grants and private investments, along with multiple awards and recognitions. Two projects have been awarded funding for their ideas by ARPA-E. Spark Thermionics is applying modern materials and wafer fabrication techniques to tap the full potential of thermionic conversion to transform how we harvest energy, while polySpectra is developing paintable photonic crystals for improved energy efficiency of windows in buildings and vehicles using selective infrared paints. In January of this year, two members of the first cohort of innovators were named to Forbes Magazine's 30 Under 30 list for breakthroughs in energy. These recognitions all reinforce Cyclotron Road as a successful model for investing in the next generation of innovators to take on the hardest problems of our time.
In September, we announced a funding opportunity for the second cohort of innovators within Cyclotron Road. Recently, Cyclotron Road announced the selection of its second cohort of innovators, with projects focusing on a wide range of promising technology areas—everything from next generation batteries and advanced materials to bio-manufacturing and solar technologies.
This second cohort will begin work at Berkeley Lab in May. They include a diverse group of scientists, engineers, and entrepreneurs from across the country, representing a broad spectrum of experience from industry and academic research.
One of these exciting new projects is a small company called Mallinda, which has developed a new class of intrinsically recyclable, malleable, and self-healing thermoset polymers for advanced composites. Mallinda's pre-cured composites allow manufacturing cycle times of less than five minutes, reduce waste, lower energy costs, and can be depolymerized at room temperature for the recovery and reuse of both resin and reinforcing fibers. With the support made possible through Cyclotron Road, Mallinda is empowered to bring this cutting-edge new technology to its full potential.
Another project is a company called Cuberg, which is developing solid-state batteries using low-cost materials that offer increased energy density, high-power performance, improved safety, thermal stability, and scalable processing. Ultimately, this pioneering technology could power the electric vehicles of the future. You can read full bios and project descriptions for this new cohort on the Cyclotron Road website.
We couldn't be more excited about this program. EERE encourages you to join us as we work with our partners to create a new American clean energy innovation ecosystem that will ensure the United States competes and wins in the greatest economic development race of the 21st century—the race for clean energy.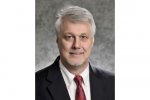 Mark Johnson
Mark Johnson, Ph.D., previously served as the Director of the Advanced Manufacturing Office (AMO) in the Office of Energy Efficiency and Renewable Energy (EERE). Mark Johnson, Ph.D., previously served as the Director of the Advanced Manufacturing Office (AMO) in the Office of Energy Efficiency and Renewable Energy (EERE).
more by this author