Last week the student team of Black Pine Engineering from Michigan State University took top honors at the Eastern Midwest regional competition of the Energy Department's
National Clean Energy Business Plan Competition
. 
Six student-led startups and nine early stage companies competed in front of an esteemed panel of judges and industry leaders for a prize pool of $450,000 at the Clean Energy Trust (CET) Clean Energy Challenge in Chicago. The student teams worked over several months developing and pitching their business plans, a process that culminated at the event. The six teams represented five states from throughout the Midwest and featured many innovative clean energy technologies including online consumer platforms for electricity usage monitoring, biofuels from waste wood and portable kinetic-energy powered devices that can charge mobile phones. Black Pine Engineering emerged victorious, taking the top student prize of $100,000 for its Woven Wheel System, an advanced turbomachinery system composed of carbon fiber, used for retrofitting geothermal power plants. Geothermal plants waste a portion of well steam due to steam compressors that remove harmful gases. The Black Pine Engineering system replaces current plant equipment with their advanced modular compressors, and eliminating steam loss.  According to Black Pine, the technology can boost power generation at geothermal plants by 8% and increase revenue by more than $280,000 per year per well.  
After winning the CET Clean Energy Challenge, Black Pine Engineering will now compete at the third annual National Clean Energy Business Plan Competition, June 11 and 12 in Washington, D.C.
The National Clean Energy Business Plan Competition aims to promote entrepreneurship in clean energy technologies that will boost American competitiveness, bring cutting-edge clean energy solutions to the market, and strengthen our economic prosperity. Previous competitors have gone on to launch 57 start-ups, create 120 jobs, and raise more than $26 million in follow-on funding.  
Check EERE Blog for updates on the remaining regional contests and learn more about the National Clean Energy Business Plan Competition.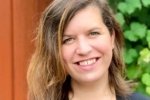 Jennifer Garson
Jennifer is the Director of the Water Power Technologies Office, as well as a Senior Advisor and Acting Program Manager for Outreach, Engagement and Analysis in the Water Power Technologies Office at the U.S. Department of Energy, where she supports research and development in hydropower and marine renewable energy.
more by this author