You are here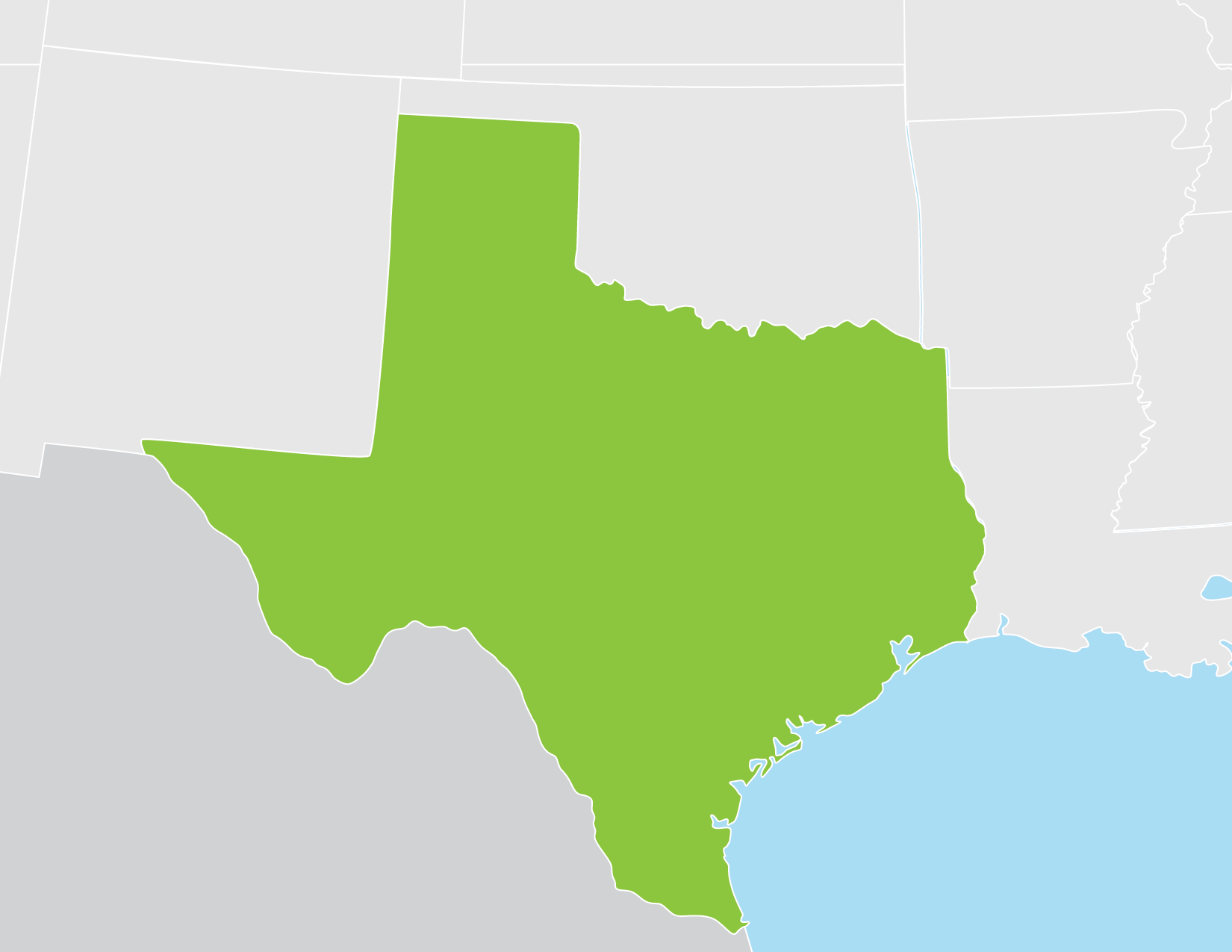 The industrial sector in Texas is very energy intensive, with approximately 53% of all energy consumed in the state occurring in industrial plants. Therefore, Texas industrials have a great opportunity to reduce their energy intensity and related carbon emissions.
In 2009, the U.S. Department of Energy's (DOE's) Advanced Manufacturing Office (AMO; formerly the Industrial Technologies Program) awarded grants to 23 states and five regional entities to help disseminate energy-saving resources and information to industrial manufacturers in their areas. The Texas team, which was led by Texas Industries of the Future (TIoF), devised an innovative approach to lowering industrial energy intensity in the state during the period of performance. The approach incorporated energy assessments and project implementation assistance for small- and medium-sized manufacturers, as well as training and assistance in the execution of an American National Standards Institute-accredited plant certification program known as Superior Energy Performance (SEP). This program also delivered tools and resources from the largest energy-intensive plants to the small- and medium-sized facilities.
Purpose
The Texas team's main objective in its industrial energy-efficiency program was to reduce industrial energy intensity in the state by 2.5% annually (in accordance with the Energy Policy Act of 2005). To accomplish this goal, the team knew that it had to focus on establishing relationships with service providers in the state to take advantage of existing methods for information deployment, as well as create program tools that would work for facilities of all sizes, with customizable material for larger and smaller participants.
The team developed six main goals to direct project activities:
Conduct a series of energy benchmarking studies for area data centers to raise awareness of the DOE data center energy-efficiency tools.
Develop yearly training activities that foster best practice communication among industrial facilities and consultants.
Create an energy-efficiency assessment tool that can be used by refining and chemical plants during low production run times. Conduct two Process Cooling, Chiller, and Refrigeration (PCC&R) assessments at large energy-intensive industrial plants.
Revise Energy Assessment calculator software that can be used to identify and estimate the cost savings from energy-efficiency opportunities at small- and medium-sized manufacturing plants.
Train Texas Manufacturing Assistance Center (TMAC) engineers on best practices and provide energy assessments, technical reports, and implementation assistance projects to small- and medium-sized manufacturing plants.
Build State Capacity on SEP ISO 50001, recruiting and training five plants and five Texas-based engineers or TMAC manufacturing specialists.
Accomplishments
Five Texas plants were recruited to join the SEP pilot project, which included plants from chemical manufacturing, cement, and cooling equipment manufacturing industries. Training for the plants was provided by Georgia Tech and involved three workshops on the "Plan, Do, Check, Act" components of ISO 50001 and the requirements of SEP, including the measurement and verification protocol. In preparation for an ISO 50001 and SEP certification audit, employees responsible for implementing SEP in their plants had the opportunity to participate in a practice audit of a plant. Implementation of the program in Texas gained international attention, and the Texas team spoke with a Korean delegation interested in learning more about SEP implementation.
A total of 12 energy assessments were completed over the course of the project for small- and medium-sized manufacturers, with implemented savings of 5.6 million kilowatt-hours (kWh). These assessments were delivered by TMAC and were part of the Texas Economy, Energy, and Environment (E3) Initiative. Assessments focused on cost-saving opportunities for typical manufacturing energy systems, such as compressed air, lighting, and electric motors. Locations assessed included a beverage supplier, sheet metal fabricator, air moving systems manufacturer, and tile manufacturer. Cost savings to companies are estimated at almost $500,000 each.
As an example, one San Antonio food manufacturer received an E3 assessment, and less than 2 months after the assessment, the company made recommended changes to its compressed air systems and motors belts. These changes resulted in 424,856 kWh per year—capturing $22,279 in annual energy costs savings.
TIoF continued its partnership with the Texas Chemical Council to integrate energy topics into the Council's annual Environmental, Health, and Safety Seminar, a week-long program held every year in Galveston, Texas. A day-long workshop was offered at the Seminar in 2010, 2011, and 2012.
Texas Industrial Energy Management Forums continued to draw large crowds, primarily from the process industries on the Texas Gulf Coast. Over the three year project period, the six Forums drew more than 600 attendees, including engineers, managers, and consultants in the process industries.
The team developed both an assessment tool for energy-efficiency best practices in large plants and an "Energy Efficiency Opportunity Calculator" for small- and medium-sized manufacturers. These tools were designed to help applicable facilities calculate potential energy savings and better identify how to save energy on a tight budget. Additionally, throughout the course of the project period, TIoF offered six trainings on how to use the Energy Efficiency Opportunity Calculator. Both tools are available on the TIoF website.
Now that the funding period has ended, TIoF has continued to act as an information source for statewide work on industrial energy efficiency. The group maintains its website—which, in addition to the two training tools—also contains information on upcoming events and a monthly newsletter. Businesses looking to become more involved in energy-saving efforts in the future can use TIoF to make contacts and learn about successful efforts.
Program Highlights
| Program Activity | Number Completed |
| --- | --- |
| Data centers assessments and benchmarking | 10 |
| PCC&R assessments for large plants | 2 |
| Small- and medium-sized entities energy assessments | 12 |
| Best practice workshops | 12 |
| Industrial energy management forums | 6 |
| Day-long workshops | 3 |
| Trainings on revised Energy Assessment Calculator software tool | 6 |
| SEP demonstration pilots | 4 |
Project Mission
To reduce industrial energy intensity in the State of Texas through energy assessments, training sessions, and the delivery of free tools designed to help a facility gain awareness of its energy use.
Project Funding
| | |
| --- | --- |
| Funding Source | U.S. Department of Energy, Advanced Manufacturing Office |
| DOE/AMO Funding Amount | $899,418 |
| Project Period | 7/1/2009 to 7/31/2013 |
Project Benefits
Assessed the energy use of 10 area data centers, trained 90 data center staff, and increased the number of Texas sites in the DOE DC Pro database to 104 (an increase of 44% in just a year).
Laid the groundwork for adoption by Texas industries of ISO 50001 and SEP by training technical assistance providers and energy engineers on the energy management  standard and SEP program tools and requirements.
Responded to changes in the industrial energy marketplace and expanded training to include webinars on chiller efficiency, as well as boiler MACT energy assessments.
Primary Investigators
Texas State Energy Conservation Office, Austin, Texas
Texas Industries of the Future, Center for Energy and Environmental Resources, The University of Texas, Austin, Texas
Project Award Partners
American Institute of Chemical Engineers, South Texas Section, Houston, Texas
Clean Energy Regional Application Center at HARC, The Woodlands, Texas
CPS Energy, San Antonio, Texas
Georgia Institute of Technology, Atlanta, Georgia
Houston Business Roundtable, Houston, Texas
Hudson Technologies, Pearl River, New York
Southwest Research Institute, San Antonio, Texas
Texas A&M, College Station, Texas
Texas Manufacturing Assistance Center at the University of Texas—Arlington, Arlington, Texas
Industrial members of the program advisory committee, representing leading chemical and refining companies
Contacts
Alison Nathan
Building Energy Code Outreach
State Energy Conservation Office
Texas Comptroller of Public Accounts
Phone: 512-463-3868
E-mail: alison.nathan@cpa.state.tx.us
Kathey Ferland
Texas Industries of the Future at the University of Texas at Austin
Phone: 512-232-4823
E-mail: kferland@mail.utexas.edu
Jamey Evans
U.S. Department of Energy
Advanced Manufacturing Office
Phone: 720-356-1536
Email: jamey.evans@ee.doe.gov
Sandy Glatt
U.S. Department of Energy
Advanced Manufacturing Office
Phone: 720-356-1544
Email: sandy.glatt@ee.doe.gov
Last Updated: November 2014