You are here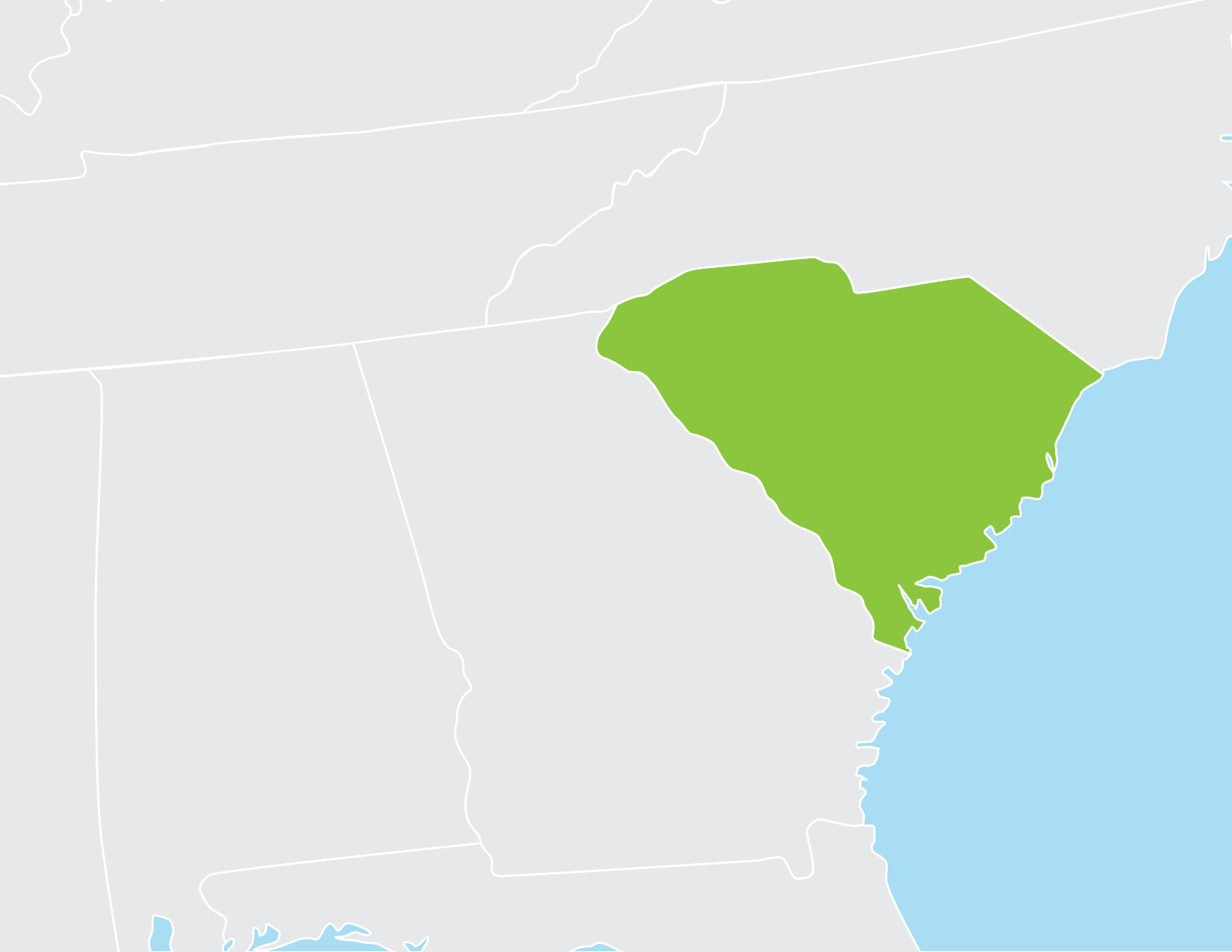 South Carolina is home to a diverse manufacturing base with more than 3,500 industries. The manufacturing sector in South Carolina accounts for approximately 40% of the energy consumed in the state. The South Carolina Manufacturing Extension Program (SCMEP) and South Carolina Energy Office (SCEO) have partnered to help the state's industrial sector reduce its energy intensity by 2.5 percent annually.
The project was funded as one of 23 state and 5 regional awards presented by the U.S. Department of Energy (DOE's) Advanced Manufacturing Office (AMO; formerly the Industrial Technologies Program) in 2009. The overall objective was to improve the operational energy efficiency of South Carolina manufacturers, ultimately improving their competiveness and their bottom line. To achieve this goal, SCEO and SCMEP delivered Industrial Assessment Center- and Energy Savings Assessment-style energy assessments to small- and medium-sized manufacturers throughout the state. In addition, the team conducted training for industrial stakeholders to provide them with the skills to identify and implement energy efficiency improvements and reduce waste in their facilities.
Purpose
SCMEP has been working to increase the efficiency of state manufacturers for several years, and it used the available funding to expand efforts to reach a wider consumer base.
Specific targets for the funding period included: 
Hosting training events using AMO Best Practices software, tools and resources, and sponsoring specialized training events that focused on targeting energy waste.
Conducting a series of energy assessments at qualifying industrial facilities in South Carolina.
Providing technical assistance to industries to implement energy saving recommendations, with the specific goal of reducing energy intensity, while not unfavorably impacting their product throughput.
Piloting the Superior Energy Performance certification program to reduce energy use in the American manufacturing sector.  
Calculating, capturing, and reporting the net energy savings on identified and implemented energy saving projects. 
Accomplishments
The work performed under this grant identified annual energy saving opportunities of $4.7 million, representing savings of an estimated 247,000 million British thermal units (Btu) at the end-user level and 572,963 million Btu at the source level.
Over the grant period, SCMEP completed assessments at 24 manufacturing facilities. Once the initial assessment was completed with each manufacturer, a meeting was held with key representatives of the facility to review results of the assessment. The results of the energy balance were reviewed and areas of high energy use and cost were identified. Based on the results of the Assessment Report prepared by SCMEP, specific recommendations were discussed with the client for implementation.
As an example, one assessment identified that lighting was accounting for 25% of a company's total electricity costs. Since metal halide fixtures accounted for 88% of the lighting fixtures, the company implemented recommendations to upgrade fixtures to new fluorescent technology. This upgrade increased the overall quality of lighting and achieved an estimated annual savings of $45,000 in electricity costs.
Another assessment included analyzing a manufacturer's chilled water system, which was comprised of a centrifugal chiller, a cooling tower, two chilled water pumps, two condenser water pumps, and multiple downstream pieces of equipment that use the chilled water in process applications. The assessment recommended operating each water loop with only one pump at a time, resulting in one pump operating at close to full load and one pump that can be used as standby. The change was successful, reducing operating horsepower by 60 horsepower and saving approximately $30,000 per year in electric power costs.
Over the grant period, SCMEP organized and held four DOE Best Practice training events, including a training on the Pumping System Assessment Tool, a training on Motor Systems Management, and two trainings on Compressed Air Fundamentals.
SCMEP recruited two manufacturers to pilot the ISO 50001 Energy Management Standard, and both companies participated in the Southeast demonstration project that was hosted by the Georgia Institute of Technology.
Over the grant period, SCMEP organized and held seven training events that focused on industrial energy efficiency, including training on energy management budgeting, lean and green benefits, and the role of audits. 
Program Highlights
| Program Activity | Number Completed |
| --- | --- |
| Energy Saving Assessments | 24 |
| DOE Best Practice Trainings | 4 |
| ISO 50001 Pilots | 2 |
| Special Trainings | 7 |
Project Mission
To work with partners to deliver energy saving assessments to reduce the annual energy consumption of each manufacturer by not less than 2.5% through improved efficiency.
 
Project Funding
| | |
| --- | --- |
| Funding Source | U.S. Department of Energy, Advanced Manufacturing Office |
| Funding Amount | $764,744 |
| Project Period | 9/30/2009 to 12/31/2013 |
 
Project Benefits
Increase industrial energy efficiency through adoption of advanced technologies and best energy management practices.
Assemble a partner network that can deliver advice and services to the industrial sector.
Pilot ISO 50001 with manufacturers to demonstrate its value.
Primary Investigators
South Carolina Energy Office, Columbia, South Carolina
Project Award Partners
Britt Marketing and Communications, Columbia, South Carolina
Central Electric Power Cooperative, Columbia, South Carolina
Clemson University, Clemson, South Carolina
Duke Energy, Charlotte, North Carolina
Industrial Technology Associates, Gaston, South Carolina
Palmetto Economic Development Corporation, Columbia, South Carolina
Palmetto Energy Solutions, Incorporated, Blythewood, South Carolina
Piedmont Natural Gas Company, Atlanta, Georgia
Progress Energy, Raleigh, North Carolina
Santee Cooper, Moncks Cooper, South Carolina
South Carolina Department of Commerce, Columbia, South Carolina
South Carolina Department of Health and Environmental Control, Columbia, South Carolina
South Carolina Economic Developers Association, Columbia, South Carolina
South Carolina Electric and Gas Company, North Charleston, South Carolina
South Carolina Manufacturers Association, Columbia, South Carolina
South Carolina Manufacturing Extension Partnership, Columbia, South Carolina
South Carolina Technical Colleges, Columbia, South Carolina
University of South Carolina, Columbia, South Carolina
Contacts
Tom Hudkins
South Carolina Energy Office
1201 Main Street
Suite 430
Columbia, SC 29201
Phone: 803-737-8030
Email: THudkins@energy.sc.gov
Jamey Evans
U.S. Department of Energy
Advanced Manufacturing Office
Phone: 720-356-1536
Email: jamey.evans@go.doe.gov
Sandy Glatt
U.S. Department of Energy
Advanced Manufacturing Office
Phone: 720-356-1544
Email: sandy.glatt@go.doe.gov
Last Updated: January 2015