You are here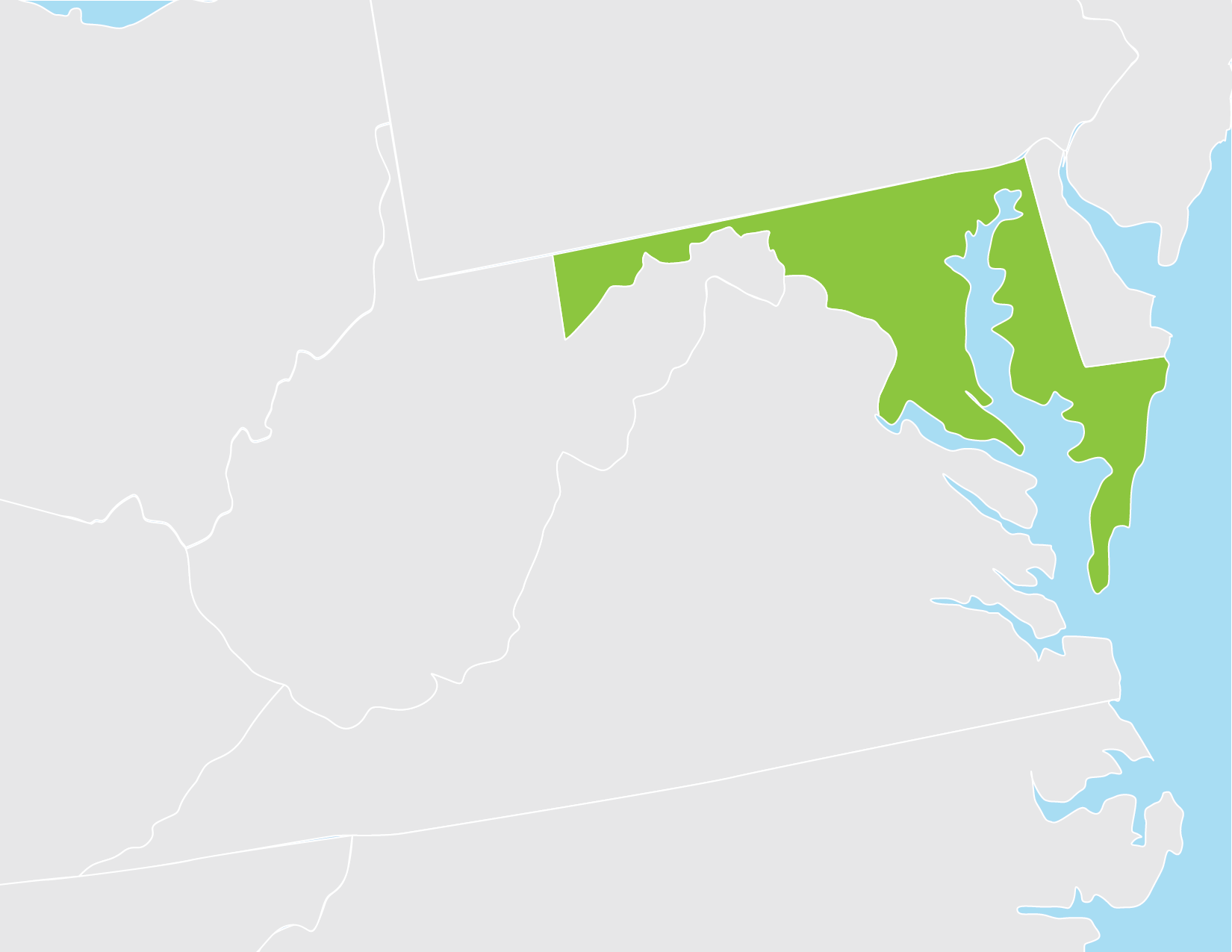 The U.S. Department of Energy's (DOE's) Advanced Manufacturing Office (AMO; formerly the Industrial Technologies Program), has developed multiple resources and a suite of tools focused on best practices to help industrial manufacturers reduce their energy intensity. AMO adopted the Energy Policy Act of 2005 (EPAct) objective of reducing industrial energy intensity 2.5% annually over the next 10 years. To help achieve this goal, AMO engaged state and regional partners to help disseminate the resources and information to industrial manufacturers in their areas, and, in 2009, the office awarded grants to 23 states and 5 regional entities to further these efforts. The State of Maryland was awarded one of these grants for its Maryland
Save Energy Now
(MD SEN) program for industry. 
Background
The EmPOWER Maryland Energy Efficiency Act of 2008 sets the statewide goal of a 15% reduction in both electricity and peak demand by 2015. This policy initiative was motivated by several factors, which include, but are not limited to, electricity rate increases, a potential capacity shortage, and concerns about CO2 emissions and climate change. The goals set forth by the governor and state legislature correlated closely to DOE's Better Buildings, Better Plants program goal of reducing energy intensity in the industrial sector 25% in 10 years.
For the past several years, Maryland has participated in efforts to reduce energy consumption in the state. As part of these efforts, industrial customers are recognizing more and more the importance of energy efficiency. Maryland was clearly a suitable candidate to take part in activities related to industrial energy efficiency, and the Better Buildings, Better Plants approach is one of the most proven means for delivering results to industry.
Purpose
The MD SEN program exposed Maryland industries to technologies and operational practices that can be used to improve the energy efficiency of facilities. While Phase I of the MD SEN program involved trainings and assessments, Phase II actively engaged the Maryland industrial community at all levels to enable energy efficiency improvements by combining a top-down and bottom-up approach. MD SEN engaged manufacturing organizations in creating continuous, sustainable change in their approach to energy management within their facilities. Active outreach to industrial managers and decision makers, effective marketing and education, and targeted technical assistance were the cornerstones of Phase II activities.
Accomplishments
During Phase I, the MD SEN partners hosted six training webinars related to industrial energy efficiency, including a webinar for electric utilities on incentive programs. The recordings of these webinars are publicly available on the MD SEN website. In addition, MD SEN partnered with the Mid-Atlantic Clean Energy Application Center to hold a one-day combined heat and power (CHP) training workshop. 
By the end of Phase I, MD SEN had also completed 12 system energy assessments at 8 unique industrial plants: 3 of these assessments focused on lighting, 3 on compressed air, 4 on HVAC (heating, ventilating, and air conditioning), 1 on motors, and 1 on building automation systems.
As part of the industry outreach effort in Phase II, MD SEN organized and hosted a showcase event at MedImmune Inc. in Gaithersburg, Maryland. The event attracted close to 80 participants from local utilities, industrial facilities, equipment vendors, and the federal government. Attendees had the opportunity to witness how MedImmune was able to significantly reduce energy consumption through participation with both the MD SEN program and DOE's Superior Energy Performance (SEP) program. In addition, MD SEN completed a case study focusing on energy efficiency and SEP activities at MedImmune. The goal of the document is to promote participation in energy efficiency activities by the state's industrial facilities. 
MD SEN also organized a number of sessions focusing on industrial energy efficiency. One of these sessions was held on October 27, 2011, and hosted nearly 40 attendees from businesses, industries, utilities, and consultancies to focus on efficiency in the commercial and industrial sectors. Another session was held at the Regional Manufacturing Institute's NEXT-Gen Manufacturing Energy Forum on June 6, 2012, which brought together industry experts to explain the state energy efficiency loan program, utility company incentives, and DOE technical programs that are available as resources to help Maryland manufacturers implement energy efficiency improvements in their facilities. In addition, as part of the MD SEN project, the New Maryland Financial Incentives for Combined Heat and Power workshop was held on September 10, 2012, in Halethorpe, Maryland. At this workshop, companies and other interested stakeholders had the opportunity to learn about new financial incentives for CHP systems offered by the state's electric utilities. A panel of CHP experts and utility representatives explained to 70 workshop participants the new incentives and their impact on project economics.
Lastly, during Phase II, MD SEN provided technical assistance to many local manufacturing companies. Detailed audits and recommendations were made to MedImmune, Pheonix Mecano, Domino Sugar, MarquipWardUnited, and CertainTeed with the help of the local Industrial Assessment Center and consultants from the Maryland Energy Administration.
Program Highlights
| Program Activity | Number Completed |
| --- | --- |
| Energy Assessments | 12 |
| Trainings | 6 |
| Case Study | 1 |
| Workshops/Sessions | 4 |
Project Mission
To improve energy efficiency within the industrial sector in order to help meet the state's goal of reducing per capita electricity usage and peak demand 15% by 2015.
 
Project Funding
| | | |
| --- | --- | --- |
| Funding Source | American Recovery and Reinvestment Act of 2009 | U.S. Department of Energy, Advanced Manufacturing Office |
| Funding Amount | $350,000 | $283,333 |
| Project Period | 09/30/2009 to 11/30/2011 | 5/1/11 to 6/30/2014 |
Project Benefits
Contributes to the governor's EmPOWER goal of reducing per capita electricity usage and peak demand 15% by 2015.
Capitalizes on the state's energy efficiency and combined head and power (CHP) potential, contributing to the Save Energy Now goal of a 25% reduction in energy intensity in the industrial sector in 10 years.
Expands the Save Energy Now program to encourage CHP and waste heat recovery opportunities for manufacturers in Maryland.
Primary Investigator
Maryland Energy Administration, Annapolis, Maryland
Project Award Partners
Sentech, Inc., Bethesda, Maryland
Energetics, Inc., Columbia, Maryland
Maryland Technology Extension Service, University of Maryland, College Park, Maryland
Contacts
Jenn Gallicchio
Maryland Energy Administration
Phone: 410-260-7542
Email: Jenn.gallicchio@maryland.gov
Jamey Evans
U.S. Department of Energy
Advanced Manufacturing Office
Phone: 720-356-1536
Email: jamey.evans@ee.doe.gov
Sandy Glatt
U.S. Department of Energy
Advanced Manufacturing Office
Phone: 720-356-1544
Email: sandy.glatt@ee.doe.gov
Last Updated: January 2015