You are here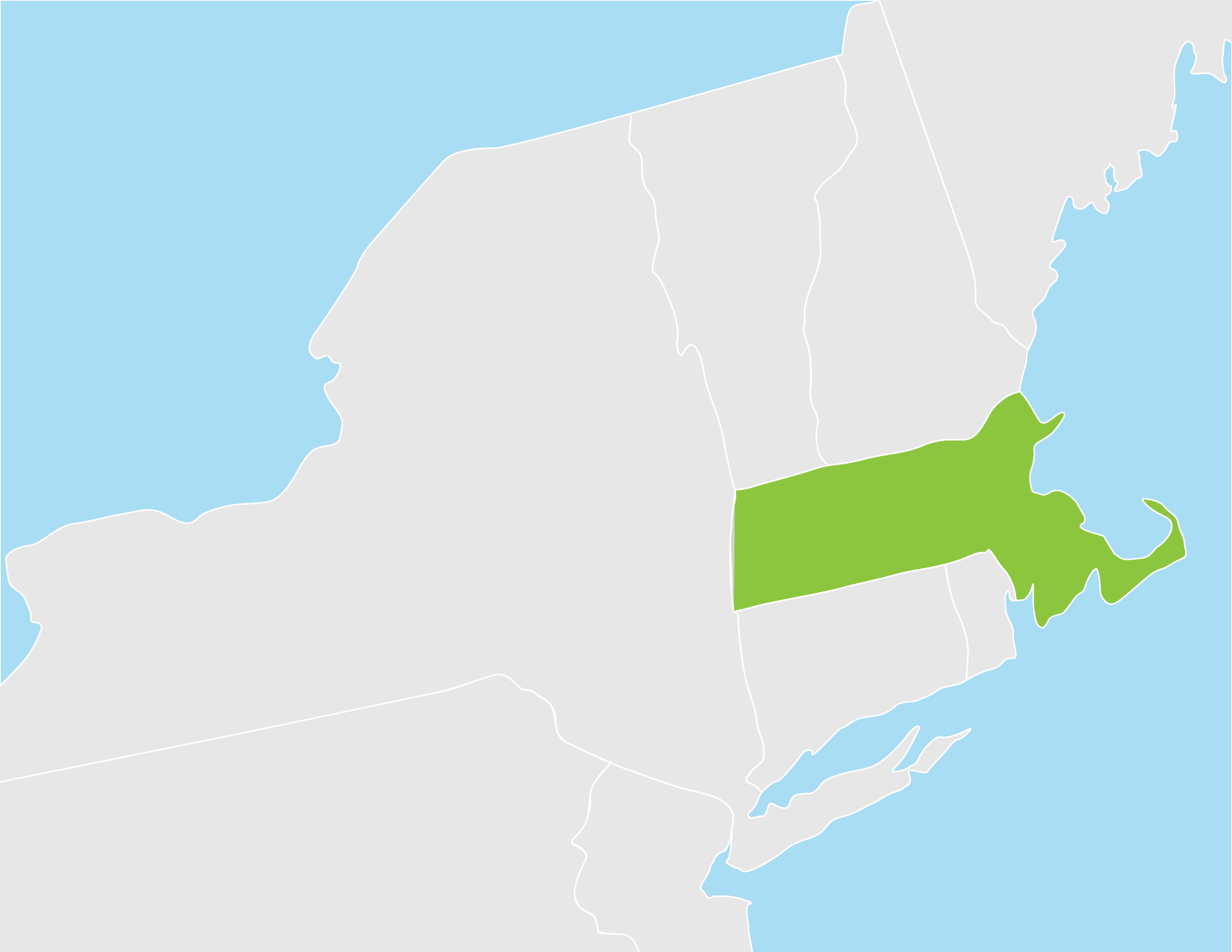 The U.S. Department of Energy's (DOE's) Advanced Manufacturing Office (AMO; formerly the Industrial Technologies Program) has developed multiple resources and a best practices suite of tools to help industrial manufacturers reduce their energy intensity. AMO adopted the Energy Policy Act of 2005 objective of reducing industrial energy intensity 2.5% annually over the next 10 years. To help achieve this goal, AMO engaged state and regional partners to help disseminate the resources and information to industrial manufacturers in their areas and, in 2009, awarded grants to 23 states and 5 regional entities to further these efforts. The state of Massachusetts was awarded one of these grants for the state, local, and regional delivery of its
Save Energy Now
program, focusing to reducing energy intensity in Connecticut, Massachusetts, New Hampshire, and Rhode Island.
The state of Massachusetts understood that with more than 25,000 manufacturing plants in the region and more than 10,000 in Massachusetts alone, there would be ample opportunity to improve energy efficiency in the region, as well as the Commonwealth. Its Save Energy Now program, along with other energy activities, should put the state on a clear path to satisfying the 2.5% annual reduction target outlined in the 2005 Energy Policy Act.
This project built on the region's recent achievements in improving industrial energy efficiency. Since 2008, the Northeast states have had significant success with delivery of technical training sessions and technology transfer activities. By the close of fiscal year (FY) 2008, the University of Massachusetts at Amherst (UMass) had sponsored seven DOE Best Practices trainings and one Energy Benchmarking workshop. In FY 2009, it organized 10 DOE Best Practices trainings in pumps, motors, fans, compressed air, process heating, and steam systems, as well as Qualified Specialist trainings in steam and process heating.
Purpose
The program's objective was to perform the following tasks:
Offer local trainings
Provide energy assessments
Support project implementation
Pilot the American National Standards Institute (ANSI) Superior Energy Performance (SEP) Certification Program.
During the duration of this three-year project, UMass utilized its Training Center to host end user trainings and Qualified Specialist trainings. As part of the end user trainings, UMass introduced DOE tools that support industrial energy efficiency opportunities, including chilled water systems, motor management, and building operations.
Although the original plan was to provide 20 energy assessments each year, this number was ultimately modified to transfer efforts and resources to support the ISO 50001 program. Nonetheless, project partners were still committed to providing more than 10 Energy Savings Assessment (ESA) or Industrial Assessment Center (IAC)-styled assessments each year at industrial facilities in Massachusetts, Connecticut, and New Hampshire.
Under project implementation, the project partners devised a plan to capture lost implementation opportunities by offering technical assistance and information to clients of the IAC and the CHP Application Center who were unable to implement some of assessment recommendations by partnering with the Massachusetts Department of Energy Resources and with area utilities.
Accomplishments
By the end of the project, the program had completed 41 trainings with 1,378 attendees. While 37 of these trainings were local end-user trainings, the other four were DOE Qualified Specialist trainings.
Throughout the duration of this project, 35 Industrial Assessment Center crosscutting assessments were completed, and for each assessment conducted, a report was developed that detailed the recommendations.
The total electric energy savings recommended in the 35 reports were 25,417,227 kWh per year. The total fossil fuel energy consumption will be reduced by 247,551 million Btu per year. The total recommended energy cost savings total was close to $6.2 million.
Additionally, UMass participated in the SEP pilot program to serve as a coach for the Sikorsky Aircraft plant in Stratford, Connecticut. UMass supported and trained Sikorsky as it prepared  to apply for SEP certification.  The pilot program concluded successfully, and Sikorsky anticipated applying for SEP certification in early 2014.
Program Highlights
| Program Activity | Number Completed |
| --- | --- |
| End-User Trainings | 37 |
| DOE Qualified Specialist Trainings | 4 |
| IAC Assessments | 35 |
| Total Electric Energy Savings Recommended | 25,417,227 kWh/year |
| Pilot ANSI—Accredited Plant Certification Program | 1 |
Project Mission
To improve energy efficiency within the industrial sector in order to help meet the state's goal to reduce per-capita electricity usage and peak demand 15% by 2015.
Project Funding
| | | |
| --- | --- | --- |
| Funding Source | American Recovery and Reinvestment Act of 2009 |  U.S. Department of Energy, Advanced Manufacturing Office |
| Funding Amount | $500,000 | $658,395 |
| Project Period | 09/30/2009 to 09/30/2011 | 01/01/2010 to 12/31/2013 |
Project Benefits
Decreasing industrial energy intensity by a minimum of 7.5% during the project period in Connecticut, Massachusetts, New Hampshire, and Rhode Island.
Training to provide New England manufacturers with skills to reduce energy intensity, reduce waste, and improve overall plant system performance.
Capturing millions of dollars in energy cost savings for industrial manufacturers in the Northeast.
Primary Investigators
Massachusetts Department of Energy Resources, Boston, Massachusetts
University of Massachusetts at Amherst, Massachusetts
Center for Energy Efficiency and Re­newable Energy, Amherst, Massachusetts
Project Award Partners
Connecticut State Technology Extension Program, Rocky Hill, Connecticut
National Grid, Westborough, Massachusetts
New Hampshire Division of Economic Development, Concord, New Hampshire
NSTAR Electric and Gas, Boston, Massachusetts
Western Massachusetts Electric, West Springfield, Massachusetts
Contacts
Beka Kosanovic
University of Massachusetts
Phone: 413-545-0684
E-mail: kosanovi@ecs.umass.edu
Jamey Evans
U.S. Department of Energy
Advanced Manufacturing Office
Phone: 720-356-1536
Email: jamey.evans@ee.doe.gov
Sandy Glatt
U.S. Department of Energy
Advanced Manufacturing Office
Phone: 720-356-1544
Email: sandy.glatt@ee.doe.gov
Last Updated: October 2014