You are here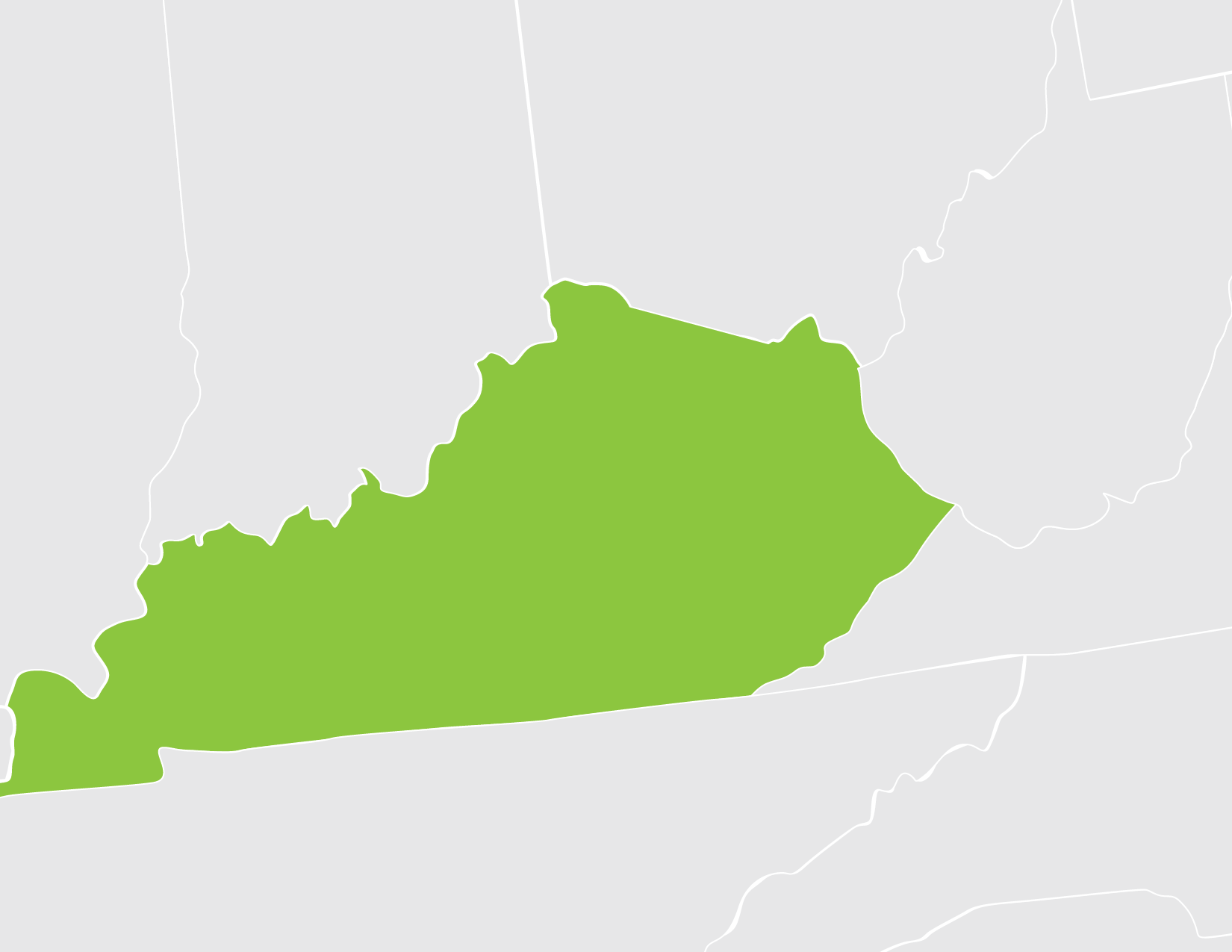 The U.S. Department of Energy's (DOE's) Advanced Manufacturing Office (AMO; formerly the Industrial Technologies Program), has developed multiple resources and a suite of tools focused on best practices to help industrial manufacturers reduce their energy intensity. AMO adopted the
Energy Policy Act of 2005
(EPAct) objective of reducing industrial energy intensity 2.5% annually over the next 10 years. To help achieve this goal, AMO engaged state and regional partners to disseminate the resources and information to industrial manufacturers in their areas, and in 2009, the office awarded grants to 23 states and 5 regional entities to further these efforts. The state of Kentucky was awarded one of these grants for its Kentucky
Save Energy Now
(KY SEN) program.
According to DOE's Energy Information Administration, in 2008 Kentucky ranked eighth in the nation for industrial energy consumption at 890 trillion British thermal units (Btu). Kentucky's industrial sector also consumed 44% of the total energy in the state, making it an important sector in terms of its opportunity for improvement.
The KY SEN program was conducted in two phases that offered workshop trainings, technology demonstrations, support identifying project implementation resources, and recognition of facility achievements. With no in-state Industrial Assessment Center, the Kentucky Pollution Prevention Center (KPPC) worked to build self-sustaining energy-savings programs, offering guidance to industrial facilities in Kentucky.
Purpose
KY SEN's phase I implemented free, on-site services that helped Kentucky industries operate more efficiently and reduce energy expenses. These services focused on reducing the environmental impacts of energy consumption. More efficient industries serve as models to demonstrate how investments in sustainability can be financially beneficial and provide recognition to organizations that implement them.
KY SEN's phase II had three major objectives that KPPC has worked to achieve. The first objective was to educate and train project participants. KPPC fulfilled this objective by distributing information pertaining to environmental sustainability and working in conjunction with DOE to host energy management workshops. The second objective was to develop and implement participant energy reduction plans. KPPC worked directly with commercial/industrial facilities to develop energy reduction strategies that were unique to each facility. The third objective was to verify energy reduction and recognize program participants for their efforts and accomplishments. KPPC coordinated with facilities in order to obtain data on actual reductions in energy use. To track all metrics that were required, KPPC used TRAK-M, a Microsoft Access-based program that it developed in-house.
The goal of the KY SEN initiative was to reduce energy intensity from commercial/industrial facilities in Kentucky by 2.5% each year. The program included an initial period of intensive training, along with technical assistance and program initiation at the client facility level. This was followed by further client program development, with on-site training and technical assistance to establish and/or improve the facility's energy management program. Kentucky's industrial sector has an energy intensity level 427% higher than the national average, thereby illustrating the large opportunity for savings.
Accomplishments
During the KY SEN project period, 31 industrial and commercial facilities from across the Commonwealth were enrolled in the program. At the start of the program in 2010, KPPC established an overall program goal of identifying 815,000 million British thermal units (MMBtu) in source energy savings for industrial and large commercial clients. KPPC surpassed that goal in 2012, which was well in advance of the June 2013 program completion date.
Over the course of both phases, KY SEN provided technical support through on-site "feasibility analysis" energy assessments to 51 industrial facilities in Kentucky.
As a result of these assessments, a fourth generation family-owned plating and industrial coatings company, and member of the KY SEN initiative, completed an extensive lighting retrofit project at its facility in Owensboro, Kentucky. The project, which totaled a cost of $71,000, returned $32,000 annual savings in lighting costs and a 31% overall increase in lighting quality.
KPPC sponsored 18 trainings through the project period for KY SEN, which included numerous AMO Best Practices trainings, such as Motor System Management, Advanced Management of Compressed Air, and others.
KPPC has also conducted multiple outreach activities, including workshops, trainings, and a facility tour at the Sherwin-Williams facility in Richmond, Kentucky. This tour allowed peers to exchange success stories, discuss how to overcome roadblocks, and see a firsthand demonstration of Sherwin-Williams' 24.9% decrease in energy usage between 2006 and 2009.
Program Highlights
Program Activity
Number Completed
Number of Assessments
51
Identified Energy Savings
(MMBtu per year source)
275,836
Trainings
18
Technical Brief Assistances
149
Demonstrations
1
Project Mission
To expand a partnership among academia, state offices, and utilities that will continue to help reduce the energy intensity of industrial manufacturers in Kentucky by 2.5% each year.
 
Project Funding
| | | |
| --- | --- | --- |
| Funding Source | American Recovery and Reinvestment Act of 2009 | U.S. Department of Energy, Advanced Manufacturing Office |
| Funding Amount | $349,976 | $549,885 |
| Project Period | 9/30/2009 to 06/30/2011 | 05/01/2011 to 12/31/2013 |
 
Project Benefits
Expanded a partnership among academia, state offices, and utilities that will continue to reduce the energy intensity of industrial manufacturers in Kentucky.
Reduced the state's carbon dioxide emissions by 33,000 metric tons.
Saved an estimated 0.2 trillion Btu in energy over the project period.
Primary Investigators
Kentucky Pollution Prevention Center (KPPC), J.B. Speed School of Engineering, University of Louisville, Louisville, Kentucky
Project Award Partners
Big Rivers Electric Corporation, Henderson, Kentucky
Duke Energy, Cincinnati, Ohio
East Kentucky Power Cooperative, Winchester, Kentucky
E.ON U.S., Louisville, Kentucky
Fellon-McCord & Associates, Louisville, Kentucky
Kentucky Department for Energy Development and Independence, Frankfort, Kentucky
Kentucky Energy Efficiency Working Group, Lexington, Kentucky
Kentucky Solar Partnership, Frankfort, Kentucky
Sierra Club, Cumberland Chapter, Prospect, Kentucky
Tennessee Valley Authority, Nashville, Tennessee
Contacts
Lissa McCracken
Kentucky Pollution Prevention Center
University of Louisville
Phone: 502-852-1564
Email: lissa.mccracken@louisville.edu
Jamey Evans
U.S. Department of Energy
Advanced Manufacturing Office
Phone: 720-356-1536
Email: jamey.evans@ee.doe.gov
Sandy Glatt
U.S. Department of Energy
Advanced Manufacturing Office
Phone: 720-356-1544
Email: sandy.glatt@ee.doe.gov
Last Updated: October 2014