You are here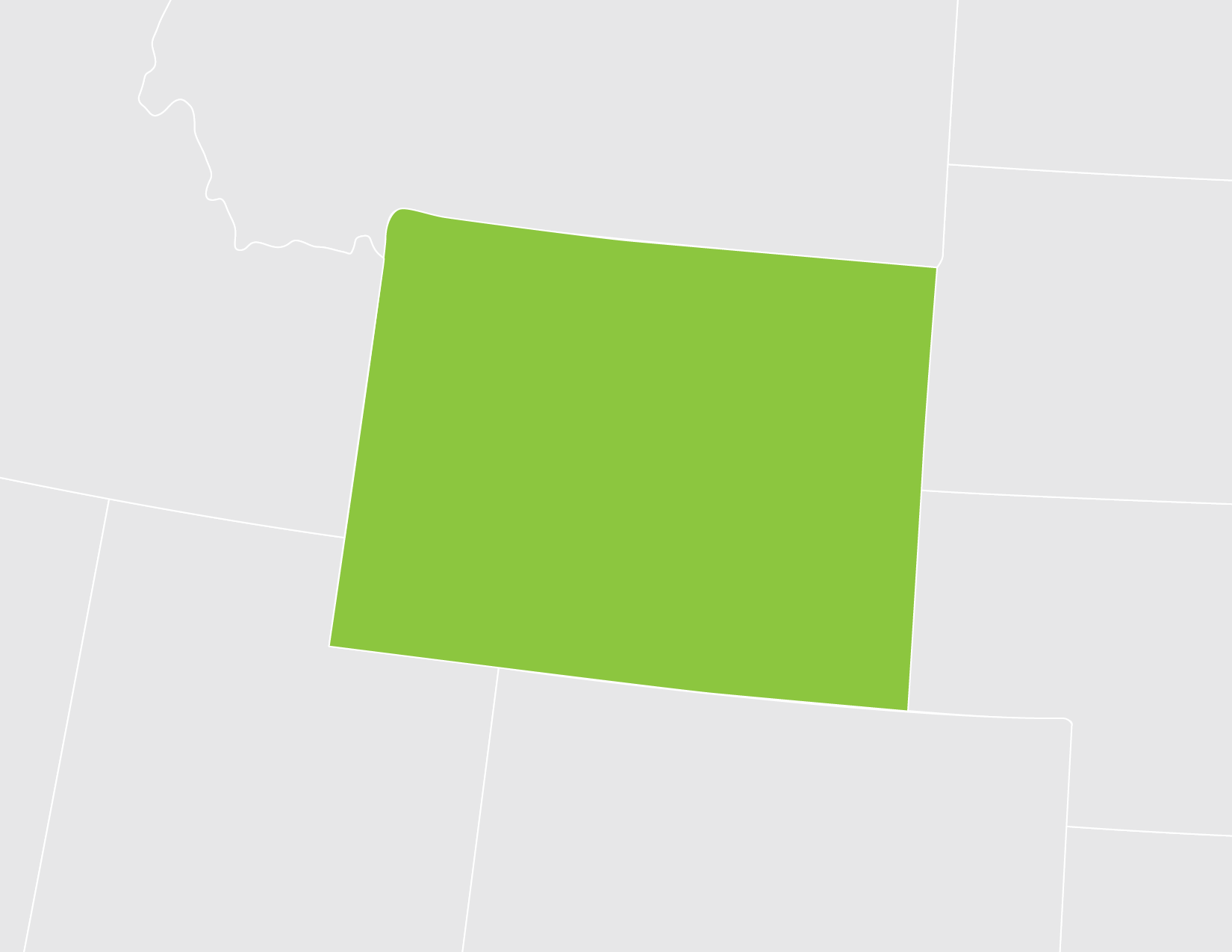 The U.S. Department of Energy's (DOE's) Advanced Manufacturing Office (AMO; formerly the Industrial Technologies Program) has developed multiple resources and a Best Practices suite of tools to help industrial manufacturers reduce their energy intensity. AMO adopted the Energy Policy Act of 2005 objective of reducing industrial energy intensity 2.5% annually over the next 10 years. To help achieve this goal, AMO engaged state and regional partners to help disseminate the resources and information to industrial facilities in their areas. In 2009, AMO awarded grants to 23 states and 5 regional entities to further these efforts. The State of Colorado was awarded one of these grants for its Colorado Industrial Energy Challenge (CIEC) program.
In November 2007, Colorado Governor Bill Ritter set forth the Colorado Climate Action Plan, which established a goal of reducing statewide greenhouse gas (GHG) emissions 20% by 2020, using 2005 as a baseline year. The foundation of the Colorado Climate Action Plan is achieving half of the GHG reductions through energy efficiency. CIEC was developed to achieve 15% of the energy efficiency reduction goals from the industrial sector.
The Colorado team designed and implemented an ambitious plan to achieve the state's objectives. Led by the Colorado Energy Office and the Southwest Energy Efficiency Project (SWEEP), the team also included Colorado State University's Industrial Assessment Center and the ETC Group, an energy engineering and consulting company. The cornerstone of the CIEC project involved voluntary goal setting that was similar to DOE's Better Buildings, Better Plants Program. CIEC targeted large and medium-size industrial firms in Colorado, including companies involved with manufacturing, mining, oil and gas, and high-tech sectors, as well as ski resorts. The program's approach encouraged large and medium-size industrial firms to set five-year goals to reduce total energy consumption or energy intensity. In return for that commitment, the Colorado team conducted energy assessments, hosted networking meetings, provided training workshops on industrial energy efficiency best practices, and provided Colorado's governor recognition to participants.
Purpose
A primary success factor of CIEC was its structure in allowing companies some flexibility in setting goals. As long as they met levels acceptable to the CIEC program manager, member companies could decide if they wanted to pursue goals based on energy intensity or total energy consumption. This incentive made the program more attractive to manufacturers whose energy consumption is not dependent on production. The other key to the program's success was having the support of the governor in recognizing companies that commit to a five-year goal, as well as companies that achieve excellent results.
To ensure continuous progress toward meeting the energy efficiency goals, the program held regular networking meetings for participating companies. The networking meetings provided the opportunity for energy managers to share best practices and successes from recent projects, as well as to discuss challenges of projects that are being implemented or considered. The meetings helped attendees to reinforce each other's efforts, as well as provide new ideas from a highly trustworthy source—industry peers.
The program also provided workshops and webinars covering specific energy efficiency technologies applicable to participating companies. CIEC set a target of one networking event per quarter and at least two workshops or webinars per year.
The program also used the experience of Colorado State University's Industrial Assessment Center and the ETC Group to conduct energy assessments for the participants, helping them identify energy saving opportunities in their operations. These assessments involved most of the standard industrial energy systems, including fans, pumps, process heating, steam, lighting, and compressed air.
Accomplishments
The CIEC program had its official kick-off event in July 2010, with 13 charter companies officially signed on to the program at that time. The program grew to include 17 additional companies, bringing the total number of participants to 30. From 2010 to 2012, CIEC member companies reported energy savings of 9.7%, which resulted in an estimated annual dollar savings of $10.9 million and an annual reduction of 153,000 metric tons of GHG emissions.
As an example, one participating company that set a five-year target for reducing energy intensity was able to surpass its goal in less than 3 years. The company achieved a 26.8% reduction in energy intensity by the end of 2012—surpassing its goal of achieving a 10% reduction by 2015.
For energy assessment assistance, ETC Group and Colorado State University's Industrial Assessment Center completed 17 energy assessments for CIEC member companies, with a total identified energy savings of 928,450 million British thermal units (MMBtu) annually. This savings would result in more than $4.9 million in cost savings—67% of which were potential electrical savings. In addition to the energy assessments, three companies received assistance with data-driven energy management.
In terms of the implemented savings from the assessments, the program has resulted in total annual energy savings of 46,220 MMBtu and annual cost savings of $244,200. The electrical savings accounted for 50.4% of the total implemented energy savings.
After completing an energy assessment, one Colorado metal manufacturing company implemented process heating improvements that resulted in annual cost savings of $113,600 from reduced electric energy consumption and heating demands.
For education and outreach assistance, the program held 11 networking meetings, with 151 total participants from companies, along with three workshops and four webcasts that involved 80 participants from CIEC member companies. The educational events supported energy efficiency improvement decision making. The workshops provided information on compressed air, steam systems, and strategic energy management. The webcasts covered such topics as energy efficiency in snow making and making strong financial arguments for energy efficiency investments.
For additional education and outreach support to the state's entire industrial sector, SWEEP developed several best practices publications that were based on interviews with program partners and presentations at networking meetings. Currently, six case studies are publicly available on the SWEEP website, and several more are in progress.
CIEC also held four annual recognition events. At the final awards ceremony on October 17, 2013, seven companies were recognized for significant improvements that included a total of $1.1 million in savings on their annual energy costs from 2011–2012, as well as achieving energy savings of an average 7.1% of their total consumption.
While the initial CIEC program ended in October 2013, it laid a foundation that Colorado continues to build upon. AMO provided the Colorado Energy Office with new funding in May 2014, which went toward initiating a new CIEC program (CIEC 2.0) that will include quarterly networking events, energy-saving goals and data-tracking capabilities for CIEC members, and annual recognition events. CIEC 2.0 will focus on facilitating information sharing of technical resources to its members from consultants, utility programs, and other resource providers.
Program Highlights
| Program Activity | Number Completed |
| --- | --- |
| Energy Assessments | 17 |
| Workshops | 3 |
| Webcasts | 4 |
| Networking Meetings | 11 |
| Recognition Events | 4 |
| Case Studies | 6 |
| Industrial Participants | 2010–2012 Total Energy Savings (MMBtu/yr) | 2010–2012 Savings (% of 2010 Consumption) |
| --- | --- | --- |
| 30 | 2,011,000 | 9.7% |
Project Mission
The Colorado Industrial Energy Challenge will work with Colorado's largest industrial firms to make voluntary commitments to reduce their energy intensity or total energy consumption.
 
Project Funding
| | |
| --- | --- |
| Funding Source |  U.S. Department of Energy, Advanced Manufacturing Office |
| Funding Amount | $900,000 |
| Project Period | 11/1/2009 to 10/31/2013 |
 
Project Benefits
Reduced energy intensity of participating companies by at least 2% per year.
Reduced GHG emissions that supported the goals of the Colorado Climate Action Plan.
Conducted energy assessments and trainings to identify energy savings opportunities for industrial-sector firms in Colorado.
Helped participating companies to develop systems for continual improvement in energy efficiency.
Expanded partnerships among academia, state offices, and utilities that will continue to help reduce the energy intensity of industrial facilities in Colorado.
Primary Investigators
Colorado Energy Office, Denver, Colorado
Southwest Energy Efficiency Project (SWEEP), Boulder, Colorado
Colorado State University Industrial Assessment Center, Fort Collins, Colorado
ETC Group, Salt Lake City, Utah
Project Award Partners (Members of CIEC)
Advanced Energy, Fort Collins, Colorado
Amgen, Longmont and Boulder, Colorado
Anheuser-Busch, Fort Collins, Colorado
Arapahoe Basin Ski Area, Summit County, Colorado
Aspen Skiing Company, Aspen, Colorado
Atmel, Colorado Springs, Colorado
Avago Technologies, Fort Collins, Colorado
Carestream Health, Windsor, Colorado
Climax Molybdenum Henderson Mine, Henderson, Colorado
Corden Pharma, Boulder, Colorado
Crested Butte Mountain Resort, Crested Butte, Colorado
Encana Corporation, State-wide
Fort Collins Municipal Water Treatment, Fort Collins, Colorado
Fort Collins Wastewater Treatment Plant, Fort Collins, Colorado
Frito-Lay, Denver, Colorado
Golden Aluminum, Fort Lupton, Colorado
Greeley Wastewater Treatment Plant, Greeley, Colorado
Hunter Douglas, Broomfield, Colorado
King Soopers Bakery, Denver, Colorado
MillerCoors – Golden Brewery, Golden, Colorado
New Belgium Brewing Company, Fort Collins, Colorado
Owens-Corning Asphalt, Denver, Colorado
Owens-Illinois, Windsor, Colorado
Qualtek Manufacturing, Colorado Springs, Colorado
Rocky Mountain Bottle Co., Golden, Colorado
Rocky Mountain Metal Container, Golden, Colorado
Sandoz, Broomfield, Colorado
Synthes, Monument, Colorado
Western Sugar, Fort Morgan, Colorado
Woodward Governor Company, Fort Collins and Loveland, Colorado
Contacts
Christian Williss
Director of Programs & Initiatives
Colorado Energy Office
1580 Logan Street, Suite 100
Denver, CO 80203
Phone: 303-866-2386
Email: christian.williss@state.co.us
Neil Kolwey
Senior Associate, Industrial Program
Southwest Energy Efficiency Project (SWEEP)
2334 N. Broadway, Suite A
Boulder, CO 80304
Phone: 303-499-0213
Email: nkolwey@swenergy.org
Jamey Evans
U.S. Department of Energy
Advanced Manufacturing Office
Phone: 720-356-1536
Email: jamey.evans@go.doe.gov
Sandy Glatt
U.S. Department of Energy
Advanced Manufacturing Office
Phone: 720-356-1544
Email: sandy.glatt@go.doe.gov
Last Updated: October 2014