You are here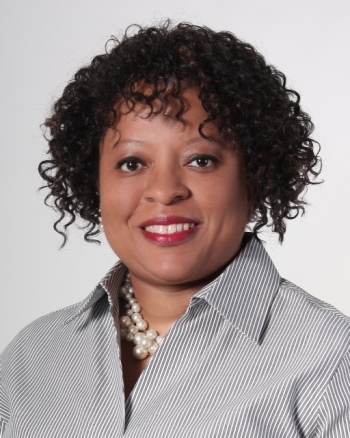 Crystal McDonald is a policy and program advisor in the Office of Energy Efficiency and Renewable Energy at the US Department of Energy.
Check out other profiles in the Women @ Energy series and share your favorites on Pinterest.
Crystal McDonald is a policy and program advisor in the Office of Energy Efficiency and Renewable Energy at the US Department of Energy. Her primary role is to identify, prioritize, and accelerate the adoption of policies and practices that transform markets targeted by programs for cities, states, and K-12 school districts. She supports strategies and programs that develop sustainable communities, install clean energy technologies, and reduce greenhouse gas emissions. Currently, Ms. McDonald is the DOE Lead working with Better Buildings Challenge Partners in the K-12 Education sector and the Outdoor Lighting Accelerator.  She also served as an Energy Project Officer at DOE and managed a portfolio of grants under the ARRA-funded Energy Efficiency and Conservation Block Grant (EECBG) Program.  Prior to her federal service, Crystal's professional highlights include engineering, sales and marketing, and policy review in the energy and utilities industry. Crystal holds a Masters in Energy and Environmental Management from The George Washington University and a B.S. in Architectural Engineering from North Carolina A&T State University.
1)      What inspired you to work in STEM?
I attended Dunbar Pre-Engineering High School and was introduced to the world of engineering early on. My school within a school afforded me exposure to a variety of professionals in STEM careers and more importantly, the results and impact of their work. Seeing the tangible results of hard work was inspiring. I didn't know exactly what my career path would be, but I knew that I had the skills and education to pursue a meaningful career.
2)      What excites you about your work at the Energy Department?
I am excited about the opportunities we have at Energy to reach a national audience. The scope of what my colleagues and I do is unique in that we have a national platform to reach stakeholders of all sizes, experiences, and levels of expertise. We have access to some of the world's greatest technical research, development, and deployment (RD&D), inroads with significant stakeholder groups down to the smallest municipality, and the ability to foster peer exchange and knowledge sharing. These are all elements that help us accelerate energy efficiency and do what is good for the economy and the environment.
4) Do you have tips you'd recommend for someone looking to enter your field of work?
I encourage young people, especially girls, to be curious, to ask questions, and to expand their way of thinking. I try to help young people see how math and science are applicable to everyday life.  Kids tend to think of each course in isolation – pass the test and get a good grade. If we help them to think of STEM classes as building blocks to create this body of knowledge that is actually useful, then they can see possibilities never imagined.  It's important for them to see the relevance of a STEM education as we seek to make a difference in our communities.
5) When you have free time, what are your hobbies?
Most of my free time is spent with my daughter and her activities along with being a Girl Scouts Junior Troop Leader. I nurture myself with live music, visual and performing arts, and good books.