You are here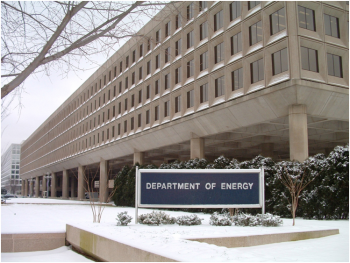 You're Invited:
In honor of National Mentoring Month and the 57th Presidential Inauguration, the Departments of Energy, Transportation, Labor, Education, National Science Foundation, Environmental Protection Agency, Office of Personnel Management, and Corporation for National and Community Service invite you to the STEM and Mentoring Open House.
STEM and Mentoring – Cool Tools for your Community
Friday, January 18, 2013. Three ticketed sessions: 10am-11:45am, 1pm-2:30pm, and 3:30pm-5:30pm
Federal Aviation Administration, 800 Independence Ave SW, Washington DC 20585
RSVP here today: http://action.2013pic.org/page/s/interagency-event-mentoring-and-stem--cool-tools-for-your-community-rsvp
STEM – Science, Technology, Engineering, and Mathematics – are critical to the nation's economy. In order to be competitive as a nation, we must increase STEM literacy so that all students can learn deeply and think critically in these fields. At this event you can gather tips for becoming a mentor to encourage students in your community to grow in STEM fields.
Featured sessions will include talks from senior Administration Officials, including Secretary of Energy Steven Chu, the Honorable Ray LaHood, Secretary, U.S. Department of Transportation, Environmental Protection Agency Administrator Lisa Jackson, the Assistant Secretary of Employment and Training Administration, U.S. Department of Labor Jane Oates, Dot Harris, Director of the Office of Economic Impact and Diversity, and the Honorable John Holdren, Assistant to the President for Science and Technology Policy. Hands-on workshops will give parents, educators, and students tips on STEM education and mentoring. 
Together, we can move American students from the middle of the pack to top in the next decade, and expand STEM education and career opportunities for underrepresented groups, including women and girls and minorities.
RSVP today to attend this event, and check out other agency open houses here: http://2013pic.org/weekend/open-houses