Every March, the United States celebrates Women's History Month. During this time, we remember the countless women whose courage and resolve have contributed to the character and success of our nation and the entire world. These women created a legacy that continues to inspire generations of women to live with confidence, to have a positive impact on their communities, and to improve our nation every single day. Learn more about this year's theme in the Presidential Proclamation on Women's History Month, 2019.
On March 20th, the Office of Economic Impact and Diversity hosted a celebration of Women's History Month at the Department of Energy (DOE) headquarters in Washington, D.C., that was broadcast live across the DOE complex. Mary Ann Fresco, director of the Office of Employee Empowerment at the National Nuclear Security Administration (NNSA), served as the host. The theme was "Visionary Women: Champions of Peace and Nonviolence." This year's program included special guest Secretary Rick Perry, who highlighted the role women play at the department.
The message to those young women sitting in a class somewhere when they see the Lisa Gordon-Hagertys, when they see the Karen Evans, they see Anne Marie Whites, they go, 'I want to do what you do.' You have knocked down the door, you have paved the way. That is the power. 
In her keynote address, Under Secretary for Nuclear Security and National Nuclear Security Administration (NNSA) Administrator Lisa E. Gordon-Hagerty highlighted remarkable women from DOE's history. She praised pioneers such as Jane Hamilton Hall -- the first female assistant director of Los Alamos National Laboratory. Under Secretary Gordon-Hagerty also encouraged attendees to mentor young people in their lives through programs such as Take Our Daughters and Sons to Work Day on April 25, 2019.
Introduced by the Honorable James E. Campos, director of the Office of Economic Impact and Diversity, a panel of distinguished women from across the U.S. government shared their pathways to success and advice based on their experiences. Michele Smith, the deputy director of the Office of Nuclear Verification at the NNSA, encouraged perseverance despite failure. As an undergraduate, she flunked out of school before returning to make the dean's list. Deputy U.S. Marshal Tomeko Bryant championed "boldness," explaining that boldness would help quell any fears as you progress through your career. Tara Ruttley, Ph.D., associate chief scientist for Microgravity Research at the National Aeronautics and Space Administration, emphasized a spirit of collaboration, and finding common goals. Mecole Spencer, supervisory special agent at the Federal Bureau of Investigation, promoted competing with yourself versus everyone else in the room.
Thank you to Secretary Perry, Under Secretary Gordon-Hagerty and the other esteemed panelists for sharing their perspectives.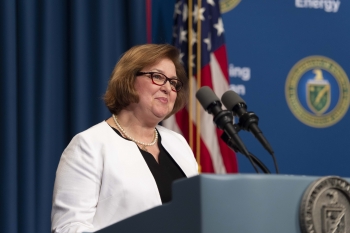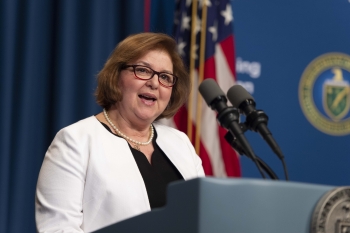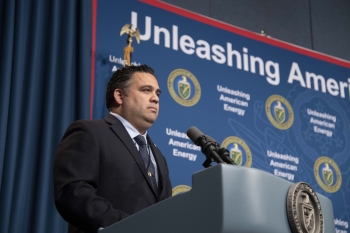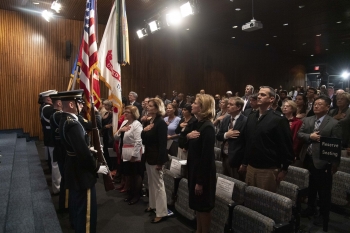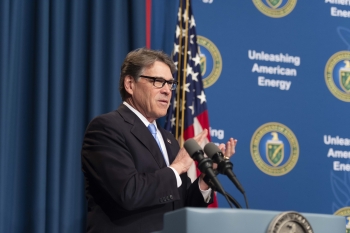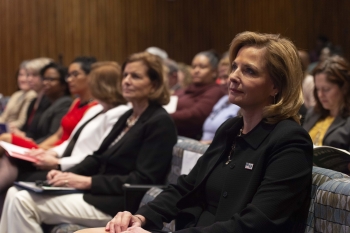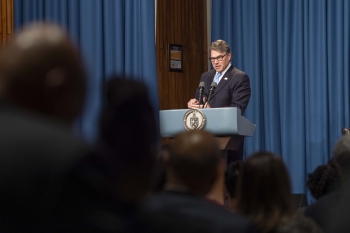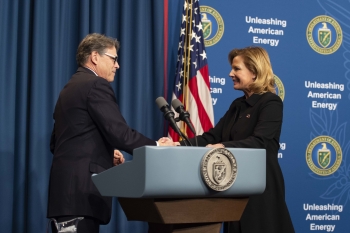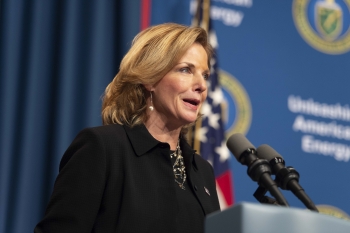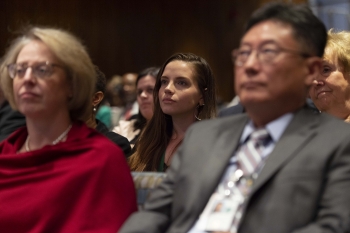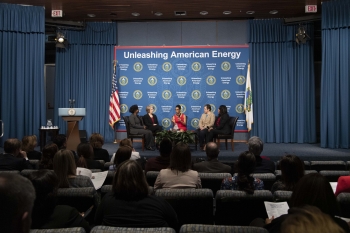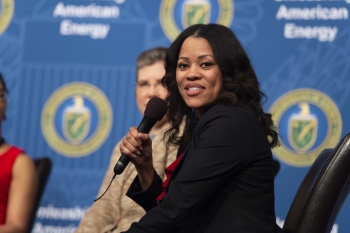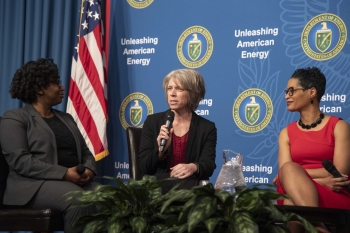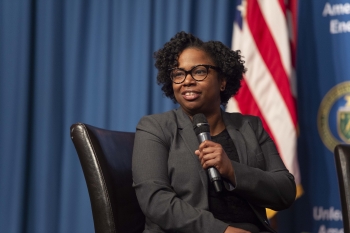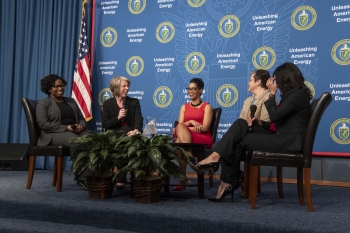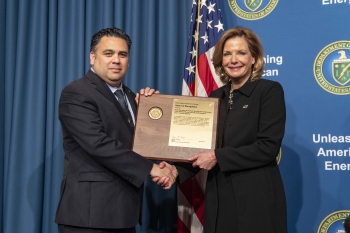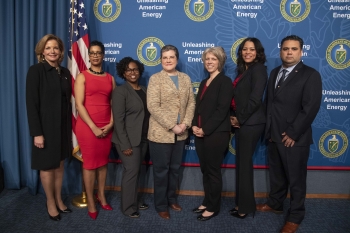 For those unable to attend, below is the program in its entirety.