Every year, the U.S. Department of Energy (DOE) celebrates the life and legacy of Martin Luther King, Jr. by hosting a live and livestreamed event for all DOE employees across the country.
The January 23 event was organized and hosted by the Office of Economic Impact and Diversity. Principal Deputy Director Ann Augustyn opened the program up by welcoming the audience to the DOE headquarters auditorium. Director James E. Campos introduced the keynote speaker Commissioner Rodney Ellis and Deputy Secretary Dan Brouillette.
Watch a video of the full event below.
Download the event program.
Commissioner Rodney Ellis of Harris County, Texas, gave an invigorating speech - calling for his fellow Americans to go beyond commemorative activities such as listening to an MLK speech, and to take on the tough issues of today.
He reminded the audience that Dr. King fought for economic parity, jobs and better pay and that the U.S. is rapidly becoming a majority minority country. It is time - he said - to be better educated, to use new technologies and to embrace diversity. Ask yourself - he challenged - what issues can you can take on to make life better for others?
[MLK day] ought to be an opportunity to think about what difficult policy issues we want to try to take on in the new year. It ought not to be simply a time of reciting the speeches.
Commissioner, Harris County, Texas - and keynote speaker at the event
Deputy Secretary of Energy Dan Brouillette made heartfelt remarks about America's early promise of every person being created equal, about MLK's stand for racial justice and equality, about the reality of civil rights activists being mocked, jeered at, spat upon and beaten. His message lives on - he said - "whenever we look at one another and see beyond race, beyond background."
In between introductions and speeches, the event showcased two wonderful vocalists, both DOE employees.
Patrice Carthern, of the Office of Economic Impact and Diversity, gave a powerful rendition of the National Anthem and America the Beautiful. Daniel Hill of the Office of the Chief Financial Officer, capped the event by singing Lift Every Voice and Sing.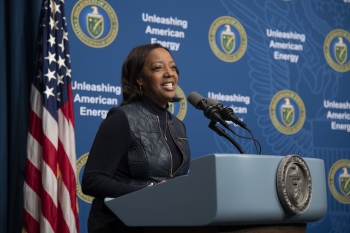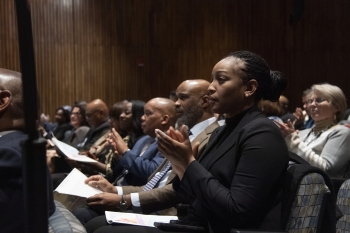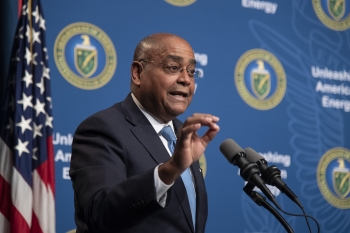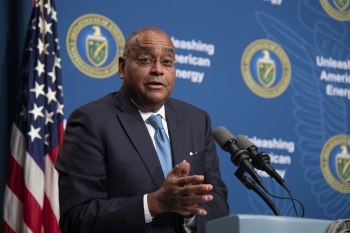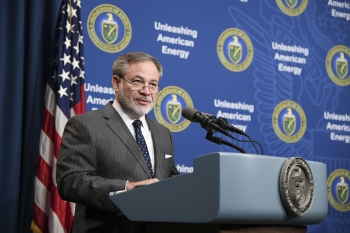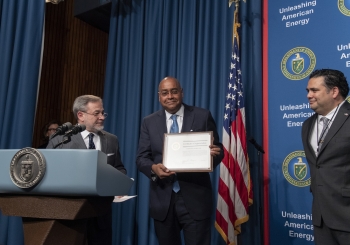 VIDEO: Dr Martin Luther King, Jr. Celebration
Rodney Ellis starts at 33.03
Dan Brouillette starts at 50.20
Patrice Carthern starts at 23.34 (National Anthem) and 58.19 (America the Beautiful)
Daniel Hill (Lift Every Voice and Sing) starts at 1.00.23